Yok & Sheryo Latest Heatstroke Hotel Collection
Art duo Yok & Sheryo's latest collection for Heatstroke Hotel brings the island vibes to…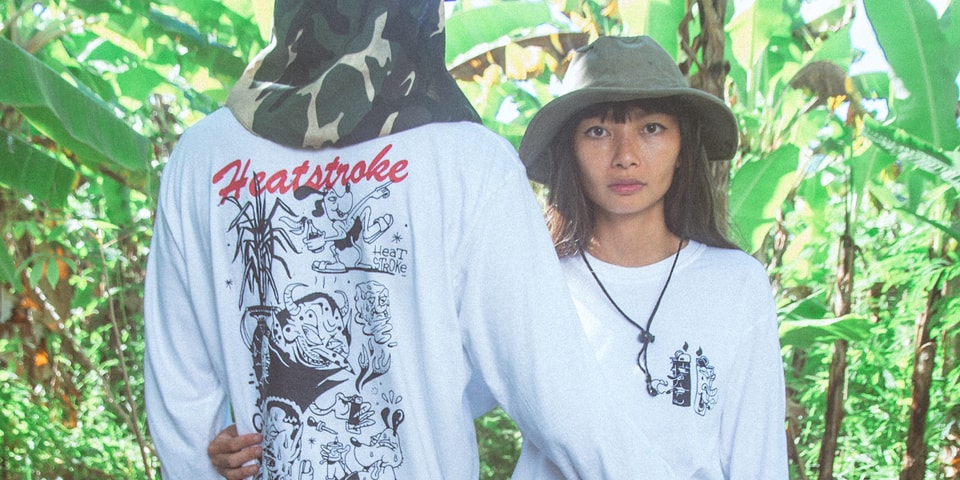 Art duo Yok & Sheryo's latest collection for Heatstroke Hotel brings the island vibes to the cities. The idea was sprouted from a recent trip the pair went on prior to the lockdown. Though they found themselves shipwrecked on a tropical island, they later looked back at the experience and birthed the fictitious paradise world of "Yeahnahnesia".
The concept is greatly inspired by the duo's travels into the dark sweltering corners of the tropics, particularly their discovery a spectacularly abandoned hotel in Sri Lanka, which they immediately painted. Heatstroke Hotel is the official merch and souvenir store of the hote, featuring a set of apparel items that combine the pair's riotous mixed-media paintings and murals onto lifestyle garments.
The heatstroke label references the unique nature of the remote tropical island, delving deeper into the culture of the Yeahnanhesia island. The collection showcases the artistic duo's signature handstyle graffiti, as well as features a cast of classic demonic characters. With roots in street art, both visual artists' style comes through in the graphics on the long sleeve and short sleeve tees. Fans of Yok & Sheryo will find whimsical characters plastered across classic staples, including an armed cartoon banana and a mushroom on the run.
Check out the Heatstroke Hotel collection's lookbook above.
The collection drops later this month on Heatstroke Hotel.
In other fashion news, RIOTDIVISION presents its "FRACTALIZATION" collection for SS21.