What It's Really Like to Have a Chase Sapphire Reserve
Image source: Getty Images Lots of benefits for a big annual fee. Key points The…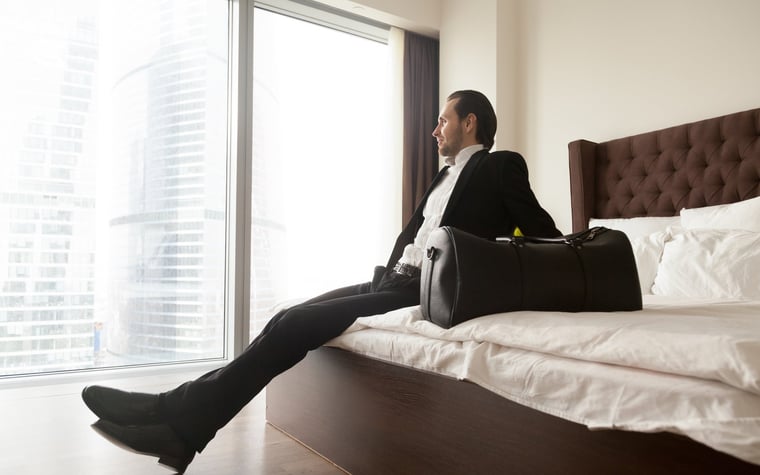 Lots of benefits for a big annual fee.
---
Key points
The card has an excellent rewards program — the points it earns are both valuable and easy to use.
It offers lots of quality travel perks, including a $300 annual travel credit and airport lounge access.
The rest of its features are hit or miss, and it's expensive at $550 per year.
---
Credit cards normally aren't something that goes viral, but there has been one notable exception. When the Chase Sapphire Reserve® came out in 2016, it was an overnight sensation. There was so much demand that at one point, Chase actually ran out of packaging and metal cards. It had to send people plastic cards in regular envelopes as a placeholder.
I applied as soon as applications were open, and to my immense relief, I got the sleek metal card. It was immediately my favorite credit card, and it saved me a lot of money on travel.
Since then, Chase has raised the annual fee from $450 to $550, added new benefits, and changed some old ones. Although I still think it's a great credit card, it isn't quite the slam dunk it used to be.
Discover: This card has one of the longest intro 0% interest periods around
More: Consolidate debt with one of these top-rated balance transfer credit cards
The rewards program is fantastic
The one thing I love about this card is the rewards program. It earns Chase Ultimate Rewards points, which I consider the most valuable type of travel rewards. They're easy to use, and there are several good ways to redeem them.
Your first option is to transfer your Chase points to one of the many airline and hotel partners in the Ultimate Rewards program. I've gotten lots of value by transferring Chase points to Hyatt, in particular. The hotel chain is great for award stays, and a Hyatt booking was even part of how I once saved $7,500 on hotels.
To be fair, several card issuers let you transfer points to travel partners. What Chase does better than any competitor is fixed-rate redemptions. If you have a Chase Sapphire Reserve®, there are multiple ways to get $0.015 per point in value. You can:
Book travel in cash, with your points, through the Ultimate Rewards travel portal. For example, you could use 10,000 points to pay for a $150 airline ticket this way.
Use points as a credit towards previous purchases with Pay Yourself Back. You can apply points towards purchases in specific spending categories, which change every quarter. In the fourth quarter of 2022, the categories for Chase Sapphire Reserve® cardholders are dining, Airbnb, contributions to select charities, and the card's annual fee.
Pay for reservations, takeout, or deliveries through Chase Dining. This dining platform is powered by Tock and has over 4,000 restaurants.
Other travel cards typically offer $0.01 per point, at most, on any fixed-rate redemptions. The fact that Chase offers $0.015 means you can get much more value, and it's a very convenient way to redeem your points.
I'm a big fan of the travel perks
I've used quite a few travel credit cards. The Chase Sapphire Reserve® ranks near the top in terms of travel benefits.
For starters, it has a $300 annual travel credit. This applies to any type of travel purchase, so it's a breeze to use, and it takes a big chunk out of the card's $550 annual fee.
Cardholders can also enroll for a complimentary Priority Pass membership and get access to those airport lounges. Now, this feature is pretty common, but there's an important distinction to be aware of. Some travel cards provide access to Priority Pass lounges, but don't include that program's restaurant benefits. The Chase Sapphire Reserve® does, so you can go to airport restaurants partnered with Priority Pass and get a spending credit on your meal.
The spending credit depends on the restaurant, but it's often $28 per person. In most cases, up to two guests of yours can also get credits of their own. I've used this to eat for free several times.
That's really just the beginning, as this card has tons of travel perks, including some lesser-known benefits. Here are a few more that I've found useful:
It pays for your membership with Global Entry, TSA PreCheck, or NEXUS. I've used it for Global Entry, which includes TSA PreCheck. That combination helps you get through airport security much faster.
Cardholders get special perks when booking through The Luxury Hotel & Resort Collection. This is a nice way to upgrade your experience on luxury vacations.
The complimentary travel protections are excellent. They include lost luggage reimbursement, trip delay reimbursement, auto rental coverage, and trip cancellation/trip interruption insurance.
The other features are a mixed bag
Chase has added more lifestyle perks to this card over the years. For example, you can get free one-year memberships with food delivery apps, like DoorDash (must activate by Dec. 31, 2024) and Instacart (must activate by July 31, 2024). There are also monthly spending credits with those apps and a $10 monthly credit with Gopuff, another delivery app, through Dec. 31, 2023.
These mostly fall into the "meh" category for me. I've used them. I certainly don't mind saving money with them. But it gets annoying to keep track of all the little offers that are currently available. I'd trade them for more travel benefits, like elite status at a hotel or two, in a heartbeat.
It has a high price tag and won't be right for everyone
With a $550 annual fee, the Chase Sapphire Reserve® isn't cheap. And since I no longer see it as the definitive travel card, I'm on the fence about keeping it.
The travel perks are useful, but I could get most or all of them from other credit cards. The only area where I think this card is clearly ahead of the competition is its rewards program. Chase Ultimate Rewards points are the gold standard for me, and they're the main reason why the card still has a place in my wallet.
It's certainly possible to get lots of value from the benefits of the Chase Sapphire Reserve®. Just like with other high-priced credit cards, it depends on how many of the perks you can actually use. If you think you can use the travel benefits, plus the spending credits and whatnot with delivery apps, then this card is probably worth getting. If, like me, you're not too fond of monthly spending credits, then it may not be the right fit.
Top credit card wipes out interest until 2024
If you have credit card debt, transferring it to this top balance transfer card secures you a 0% intro APR for up to 21 months! Plus, you'll pay no annual fee. Those are just a few reasons why our experts rate this card as a top pick to help get control of your debt. Read our full review for free and apply in just 2 minutes.