Watch Out for This Big Change to European Travel in 2023
Image source: Getty Images Look at all this festive red tape! Key points The ETIAS…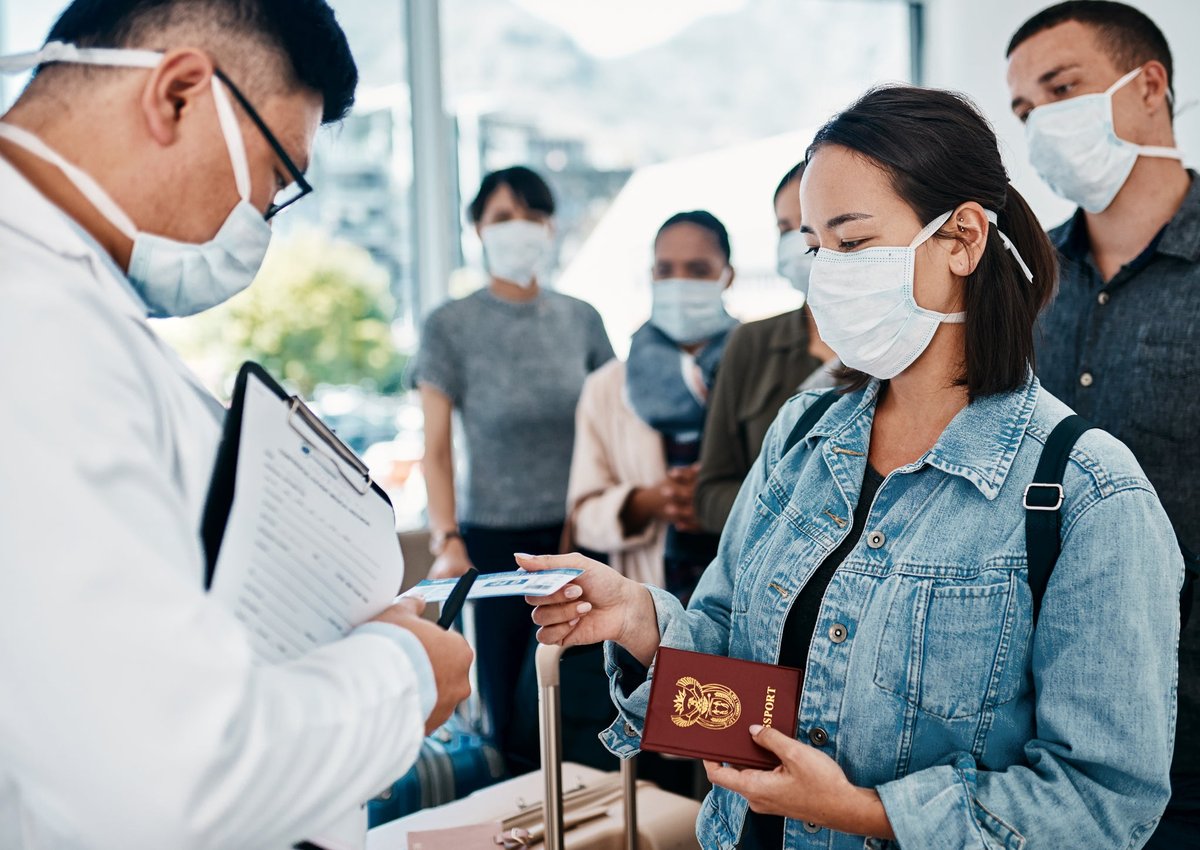 Look at all this festive red tape!
---
Key points
The ETIAS launches in 2023. This is a visa waiver program for citizens from countries with permission to visit the Schengen region without a visa, similar to the U.S. ESTA or Canadian eTA.
You can fill out an ETIAS application online in about 20 minutes. There is a 7 euro fee for most applicants.
You'll need to provide basic personal information, as well as answer questions about your medical conditions, criminal background, and immigration history.
---
Within certain traveler circles, passports get ranked by how powerful they are. The measure? How many countries you can visit that won't require a visa. U.S. passports tend to rank fairly highly as holders can head visa-free to 186 destinations.
Starting next year, however, there will be an extra hoop to jump through (and a new fee to pay) for at least 26 of those destinations. That's when we'll see the launch of the European Travel Information and Authorisation System (ETIAS).
ESTA, eTA — now ETIAS
ETIAS was announced back in 2016, and is finally going into effect in 2023. Under the new rules, travelers from "third-countries" — countries whose citizens don't need a Schengen Visa — will be required to apply for an ETIAS before they can enter the Schengen zone.
Discover: This card has one of the longest intro 0% interest periods around
More: Consolidate debt with one of these top-rated balance transfer credit cards
But no, this isn't a visa. In fact, it's almost the opposite: a visa waiver.
If this sounds familiar, that's because it already exists in both the U.S. and Canada. In the U.S., travelers from a Visa Waiver Program country must apply for an ESTA (Electronic System for Travel Authorization). Canada has the same rules for their eTA (Electronic Travel Authorization).
It's hoped that the ETIAS will help improve border efficiency and reduce border wait times. It's also intended to help E.U. immigration authorities better spot security threats and immigration issues. Oh, and funding — did we not mention the fee?
An ETIAS application will come with a 7 euro fee (that's about $7.40 in USD right now), though it will be free for children under 18 and seniors over the age of 70. (For the curious, the U.S. ESTA comes with a $21 fee.)
How to apply for an ETIAS
If you have a trip planned for next year — perhaps because you put your travel rewards cards to good use — you'll need to add an ETIAS application to your list. But don't worry, it shouldn't take very long. U.S. passport holders can apply for an ETIAS online, and it's estimated the application will take about 20 minutes to complete.
The information you'll need to provide includes all the standard identifying information — name, address, birthdate, etc. — as well as your passport information and the country you intend to visit first. You'll also need to provide an email address and telephone number.
In addition to the typical information, your application will require you to answer ETIAS "background and eligibility questions." These cover things like medical conditions, criminal history, and previous immigration history. (And yes, they're comparable to the questions asked by similar programs like ESTA.)
Most applications should be processed within minutes. However, it's suggested that you fill out your ETIAS application at least 72 hours before your trip to account for any potential issues.
Your ETIAS application will either be approved or denied. If it's not approved, you can appeal, but if that doesn't work out you will likely need to apply for a visa to enter the Schengen countries.
You only need to apply for the ETIAS once per trip, then you can freely move about the Schengen zone as you normally would. In other words, you won't need a different ETIAS for each Schengen country you plan to visit in one trip.
One more thing for the checklist
Turning your credit card rewards into free travel is one of the best parts of the game. And Europe is a hugely popular destination for all kinds of travel hackers. While the ETIAS launch is yet another thing to add to your travel checklist, it's not as bad as it could be. Folks from many countries can still enjoy their European vacation visa-free — there's just one more step to the process.
Top credit card wipes out interest until 2024
If you have credit card debt, transferring it to this top balance transfer card secures you a 0% intro APR for up to 21 months! Plus, you'll pay no annual fee. Those are just a few reasons why our experts rate this card as a top pick to help get control of your debt. Read our full review for free and apply in just 2 minutes.