Valley by Barner is a Modular, Easy-Access Bag for Casual Photographers
For the everyday photographer who also likes to travel, Barner has designed a modular backpack…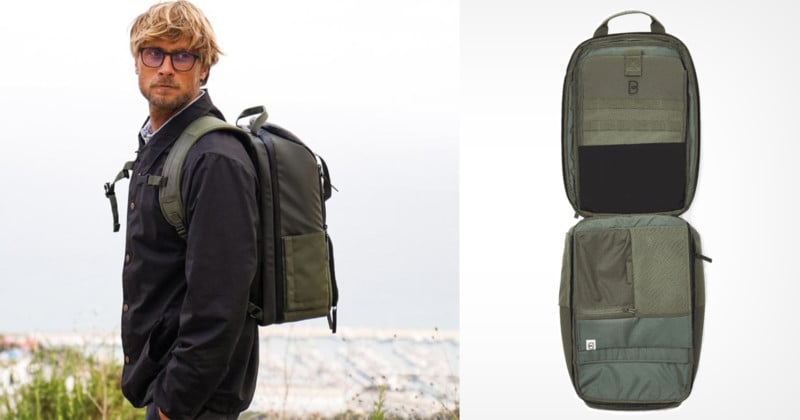 For the everyday photographer who also likes to travel, Barner has designed a modular backpack solution that can be transformed to hold a casual amount of gear and everyday tech as well as lifestyle necessities.
Although Barner specializes in eyewear, designed for the digital generation, the company has now tapped into ergonomic bag solutions with its Kickstarter campaign for the Valley by Barner backpack. Having exceeded the campaign goal, the "Do-It-All Everyday Backpack" claims to easily hold the necessities thanks to its smart design and system of functional cubes, which can be placed inside the backpack and used for different purposes. The backpack accommodates two cubes at a time, which backers can pick at the time of pledging.
The Foodie cube — the smallest one of the collection — keeps food neatly packaged, while Travel and Camera cubes are optimized for travel essentials and camera gear, respectively. The rest of the backpack is fitted out with pockets for a phone, power bank, glasses, stationery, gadgets, such as a keyboard and mouse, and more. It also has a magnetic sleeve for a drinks bottle, a key extension, a hidden pocket for valuables like a wallet or passport, and a removable sleeve that fits a 16-inch laptop.
All cubes and the backpack itself come in a choice of four colors — Blue Steel, Black Noir, Military Green, and Coconut Milk. The Camera cube, above, which can be accessed from the top and front, features a detachable shoulder strap and has a Velcro compartment organizer.
Measuring 18.9 inches in height, 11.8 inches in length, and 7.5 inches in width, the backpack can hold a volume of 30 liters and weighs 1.5 kilograms (2.3 pounds) without the laptop sleeve and 1.8 kilograms (4 lbs) with it.
The bag has an adjustable chest strap when worn as a backpack but it can also be carried using the side handle or the top handle, designed to be suitable for everyday and travel use, including overhead plane storage. The company claims Valley has been made out of water-resistant fabric — fully recycled polyester.
Although this backpack has not been designed with professional photographers and their extensive equipment in mind, the company claims that it rather appeals to those who want to "better transition from work to play." With its modular design, the backpack can become a day-to-day essential for those who shoot light and don't want to opt for a dedicated camera bag, but would rather go for a bag that "is ready to do it all."
The company claims that the "design, functionality, and sustainability are at the core of the Valley backpack" and the team has tried to "create the most sustainable backpack possible while maintaining the highest quality standards on the materials."
As noted, the company claims it is a backpack that can "do it all," which should raise some flags with folks who understand that many argue it is impossible to make a backpack that does everything well for every use case.
Barner expects to ship its orders to backers starting in January 2022. All the available backing options can be viewed on the company's Kickstarter page.
Disclaimer: Make sure you do your own research into any crowdfunding project you're considering backing. While we aim to only share legitimate and trustworthy campaigns, there's always a real chance that you can lose your money when backing any crowdfunded project.