U.S. Will No Longer Require COVID Test to Enter the Country After International Travel
Table of Contents Key pointsWhat to expect with the upcoming testing changesWhat this means for…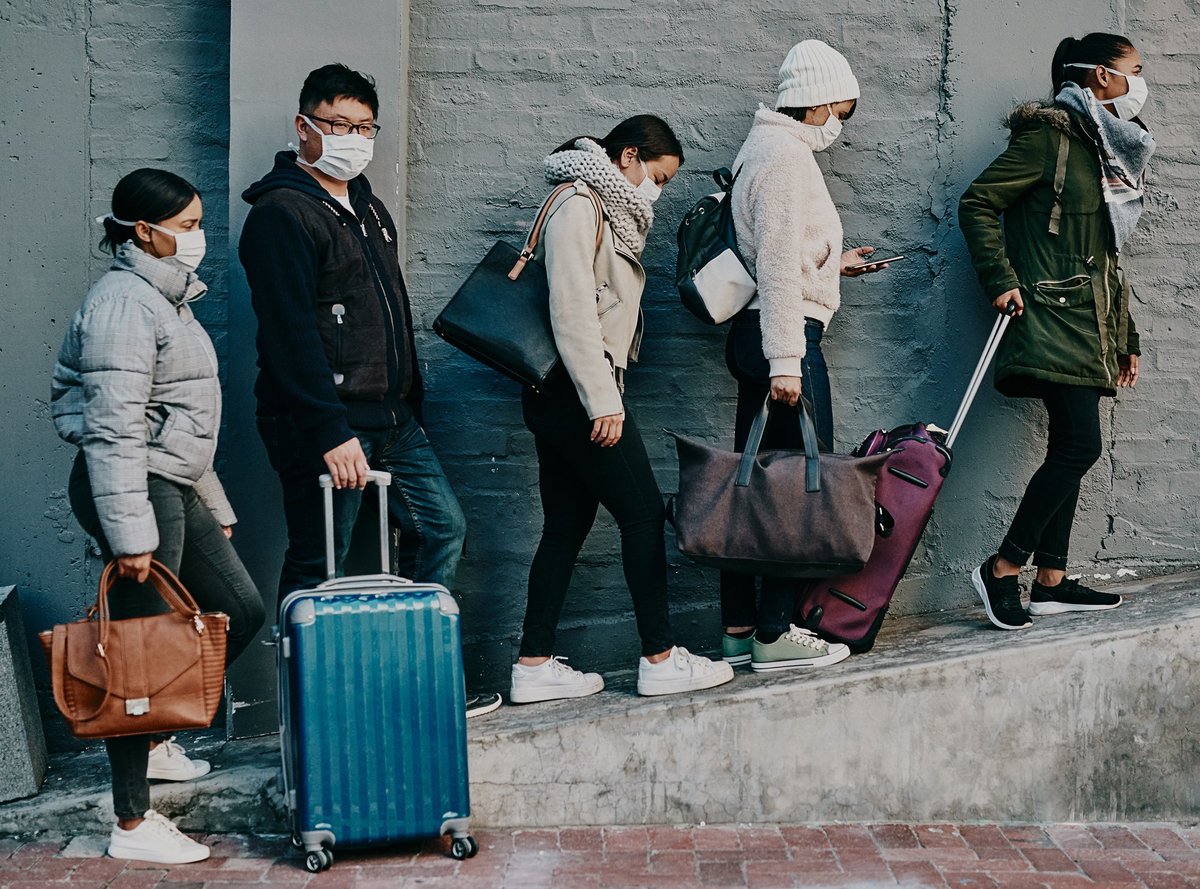 Soon, you won't need a negative COVID-19 test result to travel to the United States.
---
Key points
The U.S. is planning to eliminate its testing requirements for international travelers.
Starting on June 12, 2022, a negative COVID-19 test won't be required to enter the country.
---
Since early 2021, the United States (U.S.) has required international travelers to show proof of a negative COVID-19 test before boarding their plane to the U.S. But this requirement will soon be lifted. Beginning on June 12, international travelers will no longer need to show a negative test result before entering the U.S. Find out more about this news.
Throughout the pandemic, international travel has come with added steps. Travelers had to continuously monitor ever-changing entry rules and requirements to ensure they could take their trip as planned.
Some countries had strict vaccination and testing rules. However, many countries have eliminated or relaxed their vaccination and testing requirements over the last few months. The United States is about to make changes of its own.
What to expect with the upcoming testing changes
Most recently, the United States has required all international travelers ages two and up to provide a negative COVID-19 test result before boarding the plane to travel to the country. The test must have been taken within one day of travel.
As an alternative, travelers had the option to present documented proof of recovery from the virus within the last 90 days. Otherwise, testing was required.
But that's about to change. As reported by Reuters, at 12:01 a.m. EDT on Sunday, June 12 the current testing requirements will expire.
Once this happens, you won't need a negative test result to fly into the United States.
What this means for your next international trip
If you have an upcoming trip outside the country, this change could make coming home easier. For some travelers, the testing time frame added stress and required more planning.
Once the testing requirements are eliminated, you will no longer need to worry about finding a testing location and getting your test results fast enough before your flight home.
This change could also help you save money. When getting tested outside of the U.S., you're responsible for the cost, which could impact your vacation budget.
Not having to pay to take a test before your flight could leave a little extra money in your budget for other travel expenses. With travel costs on the rise, that could be a welcome change.
It's important to remember that rules and requirements can change at any time, so be sure to keep an eye on the news and review current regulations before you leave for your next trip.
How to earn rewards on your travel spending
Are you starting to plan a vacation? You may want to consider using a travel rewards credit card when booking travel reservations. You can earn points or miles on your spending. You can redeem your rewards in the future for a free flight, hotel stay, or a statement credit.
In addition to offering valuable rewards, some travel credit cards include added perks that could make your trip better.
If you're using a credit card to book your reservations, but the card doesn't earn rewards, you're missing out. Review our list of best travel rewards credit cards to learn more.
Top credit card wipes out interest until 2023
If you have credit card debt, transferring it to this top balance transfer card secures you a 0% intro APR into 2023! Plus, you'll pay no annual fee. Those are just a few reasons why our experts rate this card as a top pick to help get control of your debt. Read our full review for free and apply in just 2 minutes.