Travel industry demands escape route as hotel quarantine begins
As the most onerous restrictions ever imposed on travellers to the UK take effect, senior…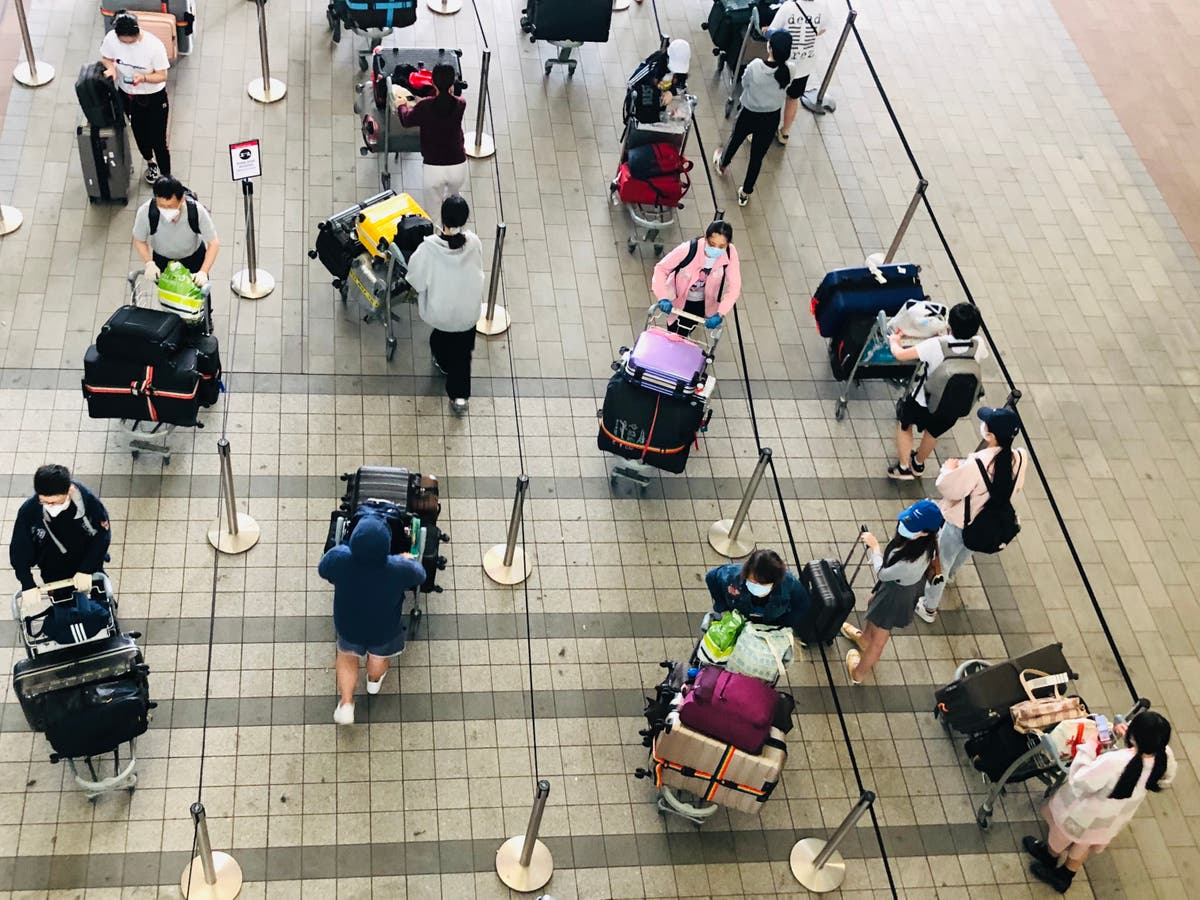 As the most onerous restrictions ever imposed on travellers to the UK take effect, senior figures are pleading for the government to provide some hope of restarting holiday sales.
From Monday travellers arriving from 33 "red list" countries to England will be required to quarantine for 11 nights in a hotel close to one of four airports – Heathrow, Gatwick, London City or Birmingham – or the business jet hub of Farnborough in Hampshire.
All international arrivals to Scotland must quarantine at hotels near Aberdeen, Edinburgh and Glasgow airports.
At the same time, the testing regime for anyone arriving in the UK has been stepped up. All travellers must provide evidence of a negative test in the 72 hours before departure to Britain, then book tests on days two and eight.
Ministers say the tighter rules are necessary to reduce the risk of importing South African and Brazilian variants of coronavirus. The red list comprises Portugal, the UAE, all of South America and many southern African nations.
The government is continuing a social media campaign warning that holidays are illegal. The transport secretary, Grant Shapps, has urged prospective travellers not to book for the summer – to the despair of the travel industry.
In response, a "Save Our Summer" campaign will be launched on Monday by a group of UK travel companies that had pre-Covid annual revenues of over £11bn.
The firms, including Trailfinders and Celebrity Cruises, say they are "united in outrage" at Mr Shapps's warning against booking travel.
They say 2.4 million travel and tourism jobs in the UK are under threat, and call on the prime minister to open up domestic and overseas trips from 1 May.
Henry Morley, chief executive of True Travel, said: "The travel industry stands on the edge of a precipice. A minister's job is to protect our industry, not destroy it.
"There must now be a clear roadmap set out from 1 May onwards specifically for travel."
The chief executive of Abta, the travel association, said: "Another summer season lost to the pandemic would be disastrous for the sector."
Writing in Business Travel News, Mark Tanzer insisted: "The travel industry can't wait for the full roll-out of the vaccine programme before people start to travel again."
The leading cross-Channel line, Brittany Ferries, has called for reciprocal travel agreements with the UK's most popular overseas destinations, France and Spain.
Christophe Mathieu, the chief executive, said: "Vaccines are the way out of this dreadful crisis.
"By spring we think there will be a clear case for the adoption of vaccination-led travel corridors – or in our case sea lanes – that allow holidays to go ahead this summer and for hope to return.
"Lockdown Britons should look forward to holidays with growing confidence."

World news in pictures
Show all 50
Meanwhile, last-minute discussions are taking place between the government, unions, airports and hoteliers about the hotel quarantine operation.
A spokesperson said: "Queues at the border in recent days of almost five hours are totally unacceptable.
"Ministers need to ensure there is adequate resource and effective processes at the border to avoid compromising the safety of passengers and those working at the airport, which could necessitate the suspension of some arriving flights."
A government spokesperson said: "We are working closely with airports and hotels to manage any issues that arise and ensure the new process runs as smoothly as possible."
Trades unions have called for protection for UK Border Force staff, hotel employees and security personnel.
There are also concerns about the high cost that passengers must pay. An individual traveller is obliged to pay £1,750, or £159 per night, for accommodation and three meals.
But industry sources said hotels will receive less than half this sum, with the remainder going on security, transportation and the two necessary Covid tests.