TPG staffers share their 2023 credit card New Year's resolutions
As we enter another year, many of us are taking inventory of what we want…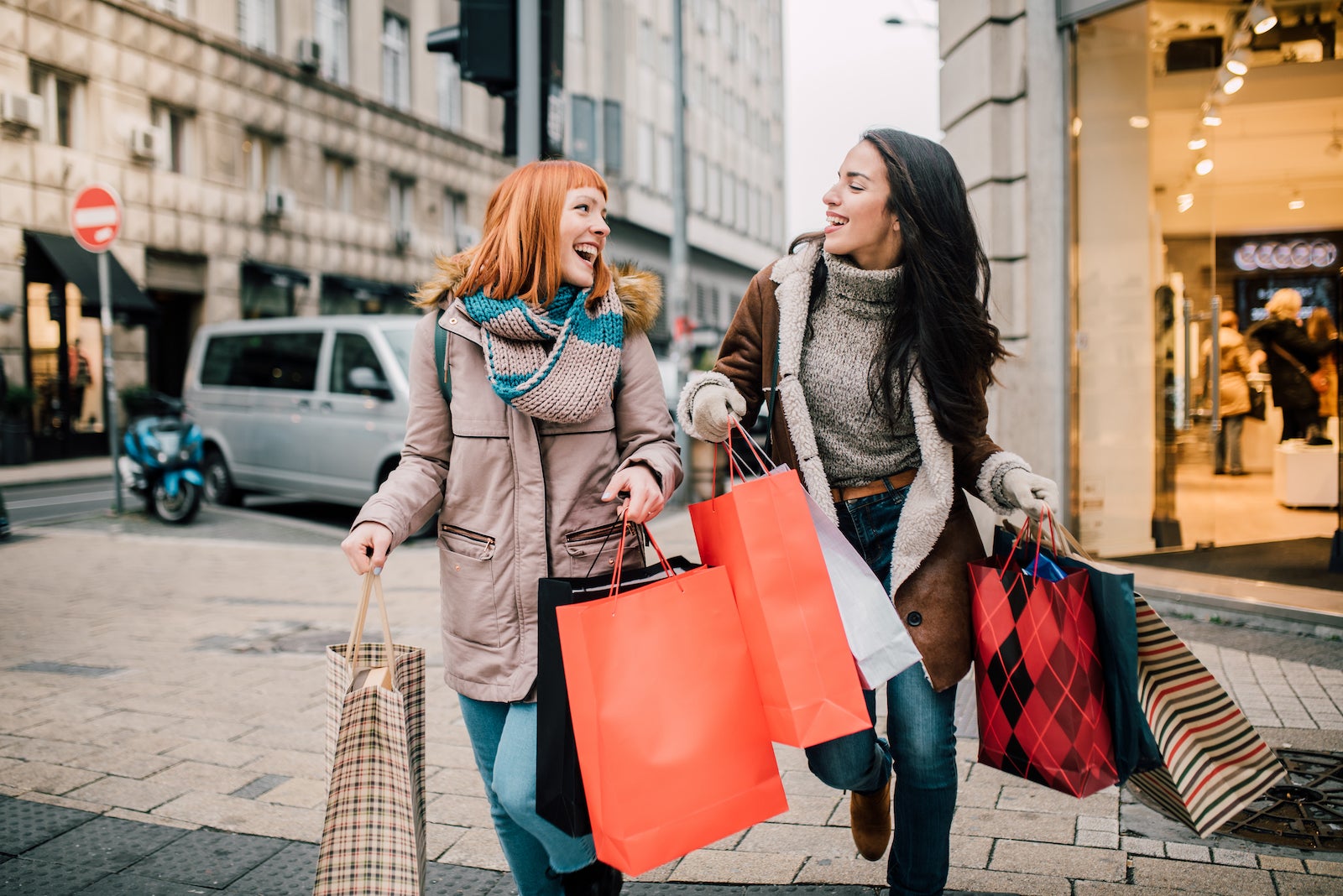 As we enter another year, many of us are taking inventory of what we want to do better in different areas of our lives. And at TPG, credit cards are at the top of our list.
Whether you're looking to level up your points and miles redemptions or improve your credit score, we all have credit card habits we'd like to adopt or remove this year.
Below, some of our TPG staffers share their 2023 credit card resolutions and why you may want to make them, too.
Track merchant offers
TPG managing editor Melanie Lieberman plans to find a better system for tracking which cards have what offers. "I often kick myself for missing an offer because I didn't remember it was activated on a certain card," she says.
Senior points and miles writer Katie Genter also resolves to track credit card merchant offers, like Chase Offers and Citi Merchant Offers, more carefully. She says, "My husband and I have various lists that we jot available offers that we might use in but we need to find a better system. I also want to make a plan to check these offers regularly (like once a week) instead of whenever I remember. There's plenty of value to be found on purchases we're making anyway — I recently got 10% back on a Hyatt stay thanks to a Chase Offer — so not maximizing these offers is essentially leaving money on the table."
Looking for and adding merchant offers to your cards is an easy way to save money and earn more points and miles on your purchases. No matter which credit cards you have, make sure you're taking advantage of available merchant offers this year.
Related: How merchant offers can save you hundreds every year
Maximize spending categories
TPG editor Erica Silverstein wants to make sure she's earning bonus points in all of her spending categories this year. She says, "My resolution is to find a card that gets me extra points for in-person supermarket and gas spending since I'm not maximizing these major expenses right now."
As you think about your credit card plan for the year, consider which cards earn bonus points and miles for your highest spending categories. You may realize you already have cards that offer bonuses for your major categories; if so, make sure you're intentional about which cards to use for different purchases. If you notice you have spending categories you can't maximize, however, you might want to focus on adding a card to cover that earning gap.
Sign up for our daily newsletter
Avoid travel portals
Matt Moffitt, TPG's senior credit cards editor, wants to focus on letting go of a habit. He says, "My resolution is not to fall for earning more points on airfare by booking through travel portals, like Chase's or Capital One's offerings. In 2022, I had too many frustrating episodes in having to make changes to my bookings; it's a nightmare with the portals and airlines passing the buck. I'd rather forgo the points for more streamlined management of my booking."
There are many things to consider when making a decision about whether to use a travel portal or book your travel directly with a hotel or airline. There are certainly some benefits, like earning more points and miles, but as Matt reminds us, there can also be some frustrating drawbacks. Make sure to evaluate whether a streamlined booking process or maximizing points-earning is most important to you when purchasing travel.
Related: Using a portal vs. booking directly
Cut benefits overlap
TPG senior aviation business reporter David Slotnick wants to take a slightly more minimalist card approach. He says, "I have too many cards with benefits that are either redundant or that I don't maximize. My resolution is to audit my cards, fees and benefits, and thin down my wallet a bit."
When we focus on cards with the highest welcome bonuses or flashiest perks, we can accidentally collect multiple cards with similar benefits. We often think the annual fees for our favorite cards are worth paying, but David's plan of a personal audit is a wise one. If you find you have multiple cards with similar benefits, it might be helpful to consolidate by canceling or downgrading some of them.
Related: Should I cancel my credit card?
Be intentional when under Chase 5/24
TPG staffers know that the card decisions we make when we find ourselves under Chase's 5/24 rule are critical.
Ryan Smith, credit cards writer, is carefully deciding what Chase cards he and his wife want to open next. He says, "Because my wife and I had a heavy dose of business credit card applications and upgrade offers, rather than new applications, over the past year, we are both under 5/24 right now."
"We want to be strategic about this since we didn't plan for it to happen. My wife already applied for the Ink Business Unlimited Credit Card to take advantage of its best-ever offer and the Chase Sapphire Reserve during its elevated bonus late last year. I am considering my options with United credit cards and also plan to apply for the Ink Business Unlimited."
TPG points and miles reporter Kyle Olsen finds himself in a similar situation and is planning accordingly. He says, "In January, I'll be back under Chase's 5/24 rule. While I don't see much value in Chase's suite of Marriott cobranded cards (especially given the uncertainty of Marriott Bonvoy points), I'm considering opening the Marriott Bonvoy Boundless Credit Card."
"If the current grandfathered rules to the Ritz-Carlton Rewards Credit Card from Chase remain, I'll be able to switch over from the Boundless to the Ritz-Carlton card after a year of holding the Boundless card. Even though the annual fee on the Ritz-Carlton card is $450 (instead of the $95 on the Boundless card), it would be worth it. The Ritz-Carlton card includes many lucrative benefits like three Ritz-Carlton club upgrades, $300 in airfare credits, an 85,000-point free night certificate and the same generous insurance benefits as the Chase Sapphire Reserve."
The information for the Ritz-Carlton Rewards Credit Card has been collected independently by The Points Guy. The card details on this page have not been reviewed or provided by the card issuer.
If you aren't sure whether you're under 5/24, start here. And if you are or will be under 5/24 this year, we recommend your next card is one from Chase while you have the option.
Related: The best ways to use your Chase 5/24 slots
Redeem leftover points
TPG senior writer Benjamin Smithson wants to clean up his various leftover points and miles balances. He says his resolution is to "clear out entire balances. I keep stumbling across accounts with 5,000-10,000 points that I may never use because it's often too small to redeem for anything great."
If you haven't looked lately, you might be surprised to find several small rewards balances you have on cards you've banished to your sock drawer. The start of a new year is a great time to check all your rewards balances and either redeem or make a plan to replenish them.
Related: What to do with small points and miles balances
Bottom line
If you haven't already, take a moment to reflect on your credit card habits from last year and set some goals for 2023.
Maybe you want to go back to the basics and revisit our beginners guide or 10 commandments of credit card rewards. Or perhaps you're finally ready to get a premium credit card.
No matter your goals, you can be confident knowing TPG will be here to support you in working toward them all year long.