The birds, the bees and the banks: How my dad got me into points, miles and cards
"Let's talk about the credit cards you're going to get." This was one of the…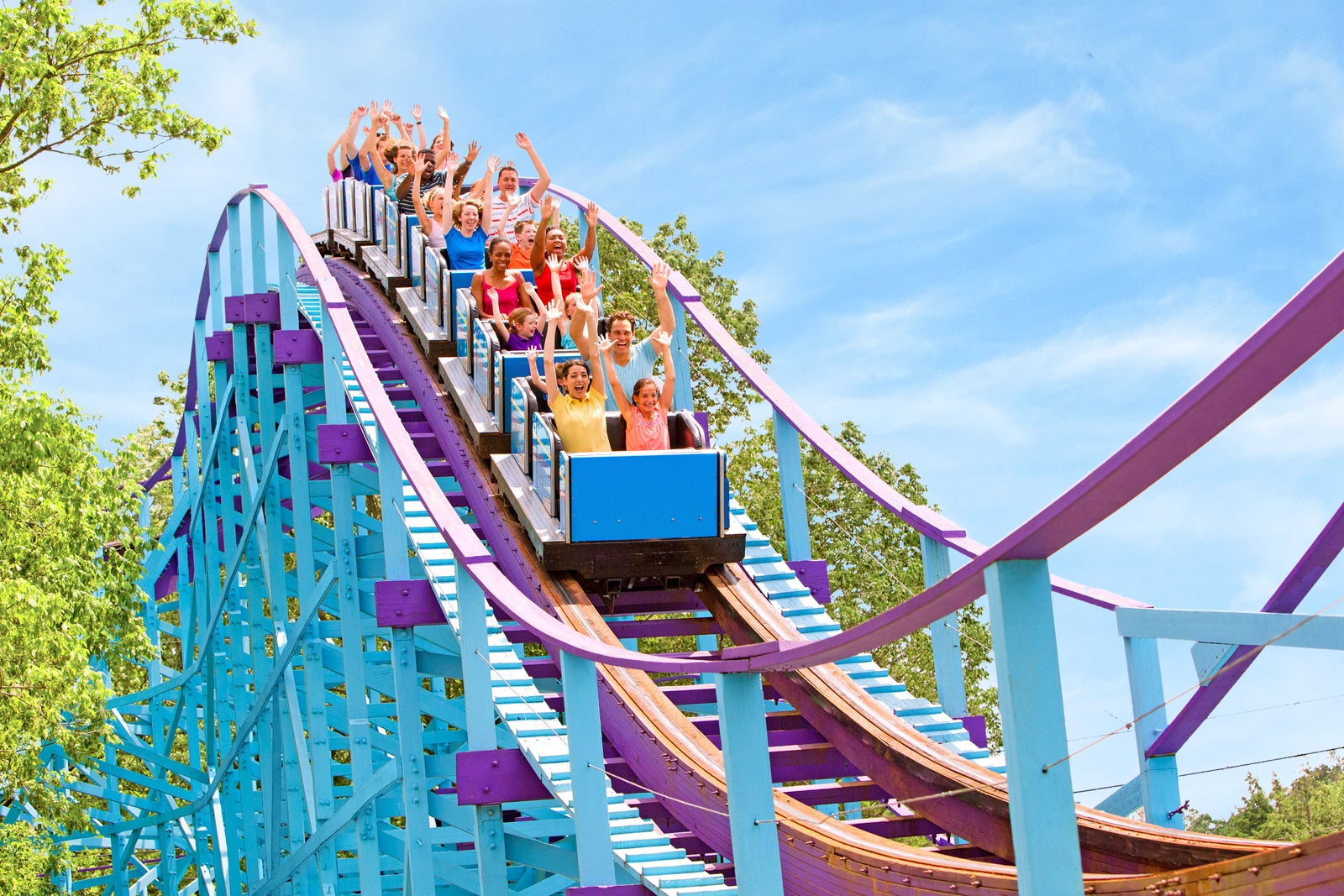 "Let's talk about the credit cards you're going to get."
This was one of the best things my dad has ever said to me. I was 21, fresh out of college and about to start my first job as a teacher. He was helping me do all the important things: buy secondhand furniture, hang things on the walls and, apparently, think about credit cards.
Almost a decade later, I celebrated my 30th birthday last year by going to Hawaii with my best friend. It was a trip neither of us could have afforded to pay cash for, but we were able to go because I had booked it using points and miles. Sitting on that beach, I realized the conversation about credit cards my dad had started all those years ago was probably one of the best gifts he could have given me.
Sign up for our daily newsletter
My dad's points and miles hobby
Growing up, my family always had a fun trip on the calendar. It was rarely anything huge: mostly trips to cities like Chicago or to theme parks. As most kids do, I thought what we did was normal. I certainly had no idea that credit cards made these trips possible.
I learned later that my dad had started his points and miles hobby in back in 1990 when he got his first rewards credit card, a Citi AAdvantage card. He describes the process in the early '90s as painstakingly slow, since he encountered many places that didn't accept credit cards. But as time went on, more and more rewards credit cards became available — and we began using points and miles for family trips.
When I went to college, my parents upped their points and miles game to travel more as empty nesters. My dad turned to resources like TPG and learned more strategies for maximizing their credit card rewards. He and my mom began frequently jetting off to places like New York City and San Diego, sparking envy in me every time they sent photos from their latest glamorous hotel or adventure.
How my dad taught me about points, miles and cards
Even after seeing my parents' travels, I wasn't immediately sold on the concept of credit card rewards when my dad brought it up with me that first day after graduation. As we talked, I was overwhelmed by terms and concepts I didn't know. I had no idea what an annual fee was or why it mattered, and I certainly didn't understand why I might want multiple cards. I also hadn't tried to do any travel on my own yet, so I didn't see the real value in the rewards he discussed.
It was a few months later that I finally began to envision the travel I could accomplish with the help of credit card rewards. My dad took our family on a trip to London and Paris and he paid for the entire trip with points and miles. While we were there, he explained to me the different cards and strategies he had used to get our flights, hotels and even train tickets using only credit card rewards.
I was hooked.
With a clear vision of what points and miles could make possible for me, I started paying attention to my dad when he talked about credit cards. He directed me to resources like TPG and suggested some good beginner cards. He taught me how to spot a good redemption, how to stretch my points and miles and how to determine if a card's annual fee was worth paying.
My own points and miles journey
Armed with these strategies and a few trips I wanted to take, I started my own hobby with a Southwest Rapid Rewards® Plus Credit Card and a cash-back card. I gradually added in different hotel and airline cards, and I eventually learned to maximize transferable points when I got my beloved Chase Sapphire Preferred® Card.
The bonus from my IHG Select card (no longer available to new applicants), for example, covered the hotel for a beach trip with my friends. I was able to use the points from my Southwest card to fly to California and join a friend for a road trip along the Pacific Coast Highway. And I used the bonus from my own AAdvantage card to check off the bucket list item of seeing Machu Picchu in my 20s. Using credit cards was more than just fun for me; it was the only way I could afford to do these things on my limited teacher budget.
Now, my credit card conversations with my dad are a little bit different. He's working on planning travel for when my parents retire, and I'm deciding on the best way to use my points and miles for a trip to Australia next year.
Moving forward, I'm taking advantage of all the knowledge available to me working at TPG to build on the travel rewards foundation my dad gave me. Now that I'm planning to do more international travel, I'm thinking it may finally be time to get a card like The Platinum Card® from American Express that gives me airport lounge access. But regardless of what's next, I know I wouldn't be doing any of it if he hadn't shown me the ropes.
Bottom line
Whether you're a points and miles expert or just starting to think about your first credit card, this hobby is even more fun when it's shared with someone you love. It's a bit cheesy, but I am living proof that sharing the points and miles hobby is a gift that keeps on giving.
My dad's hobby has served not only himself but both of us well. Points and miles might seem like an odd family pursuit to some, but I'll always be grateful that my dad got into it all those years ago.
If you don't know where you or someone you want to teach should start, head over to TPG's beginner guide.