The 13 best travel hacks from TikTok users | Lifestyle
Love a good travel hack? You'll catch a bunch of short, easy-to-replicate tips on the…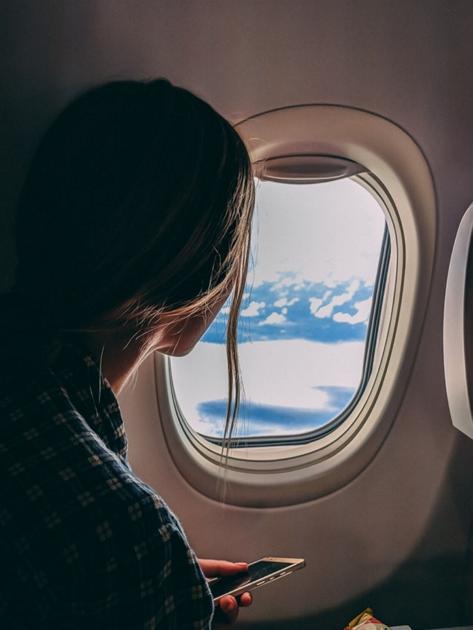 Love a good travel hack? You'll catch a bunch of short, easy-to-replicate tips on the social media platform TikTok. TikTok's fun videos explain how to navigate your way through luxe travel on the cheap. There are tricks you didn't know you could use, websites you didn't know existed, things you didn't know you could say, and moves you didn't know you could make to upgrade your experience and save tons of money. Take a look at some of the best.
Book first-class tickets a couple of weeks before departure
If you're looking to upgrade your ticket on the cheap, you'll find more premium seat availability a few weeks before departure. TikTok user Brian Chung (brian——chung) also suggests using Awardhacker.com to find the cheapest first-class flights on points.
Ask for upgrades
TikTok creators Devon and Betsy Fata (lux—list) have a few tips for travelers looking for hotel upgrades. Their No. 1 rule is to simply ask. Devon says, "This is obvious, but it works way more often than you'd think." He suggests phrasing your request so that it requires a no answer, such as, "Would it be too much trouble to see if we could upgrade our stay?" They also suggest asking for a corner unit or offering to leave a review of a new hotel in exchange for an upgrade.
Check to see if it's cheaper to buy and redeem points over paying cash
While most people go the traditional route of earning points via credit card sign-up bonuses and daily spending, few will buy points to redeem. Much of the time, it doesn't make sense to buy points to redeem for travel, but there are a lot of scenarios where it will actually make sense.
TikTok user zacharyburrabel said, "It still blows my mind that you can buy hotel points and stay cheaper than what that hotel is going to sell you the room for." He showed a five-star hotel in Orlando with a cash price of $299 per night plus taxes, which comes out to around $373 per night. Buying and redeeming points for the same room, however, would only cost $216 per night and taxes are included. Another user reported using this trick to buy business class seats on flights and saving thousands.
Always use incognito mode when searching for flights
Multiple TikTok creators suggest using incognito mode when you're looking for flights. Airlines automatically increase the price if they see you've been looking for flights.
Find deeply discounted hotels for last-minute stays on priceline.com express deals
Creator caseyyisfetchh explains hotels list empty hotel rooms on the express deals section of Priceline.com at steeply discounted rates. Five-star hotels in the $60 range are not atypical, she reports.
Use Couchsurfing.com to stay with local people for free
TikTok creator Michael McBride (idea.soup) has stayed with random people for free in 18 different countries using Couchsurfing.com. Couchsurfing.com is a platform for hosts to connect with guests from other countries.
Unlike Airbnb, no money is ever exchanged. "You just have to be open to making new friends," he said, "I have stayed in communist housing in Ukraine, I've stayed in the middle of the Sahara Desert in a tent in Morocco and I've stayed in a mansion in the mountains of France. It's been a game-changer for traveling cheaply and traveling locally."
Earn status for free upgrades on flights
Tiktok user Catarino Mello (professionaltraveler) gets free upgrades to business or first class almost every time she travels. She shares her strategy, which includes choosing one of the airline alliances to stay loyal to and signing up for the loyalty program of the major airline in it. She also uses credit card points to redeem for free business class upgrades.
Find an alternate website for a property listed on Airbnb
A quick Google search of a property you've found on Airbnb can save you hundreds of dollars. TikTok user Kelsewhatelse showed followers how she was able to book a cabin for $300 less by booking directly with the property instead of Airbnb. You'll save on fees paid to Airbnb and increase the amount of money that goes to the small business owner of the property.
Look for international planes on domestic routes for better seats
When an international plane services a domestic route, you can get a much better seat. When booking, check the plane and seating configuration to find out if your domestic flight will use an international plane. TikTok creator zacharyburrabel shows how much better an international plane with a lie-flat seat is compared with a standard seat in business class.
Use a virtual private network (VPN) to find cheaper airfare
Tiktok creator professionaltraveler showed viewers how to use a VPN to find cheaper airfare. By using a VPN to change countries, and opening a new window in incognito mode, you'll often see fares much cheaper than if you search from your country of origin.
Know when to book
Booking too early or too late can be costly. Prices are lowest on domestic flights five to six weeks before departure and two-and-a-half months on international flights, according to kingcredit.
The cheapest days to fly
TikTik user and flight attendant weariwandered suggests flying on Tuesdays, Wednesdays, and Saturdays to get the best deal on a flight. She also suggests checking for student discounts as some airlines offer up to 50 percent off.
Try house sitting
TikTok creator kristinacors says you can save the most money by housesitting. "Housesitting is where a homeowner lets you stay in their house for free in exchange for looking after their pets," she explains.
The website she uses is called trustedhousesitters.com. She reported being able to stay in San Diego for a week for free in exchange for looking after a few pets.