Texas restaurateur Tim Love opens Hotel Otto: Travel Weekly
As Texas-based chef and restaurateur Tim Love's culinary career heated up, he found himself on…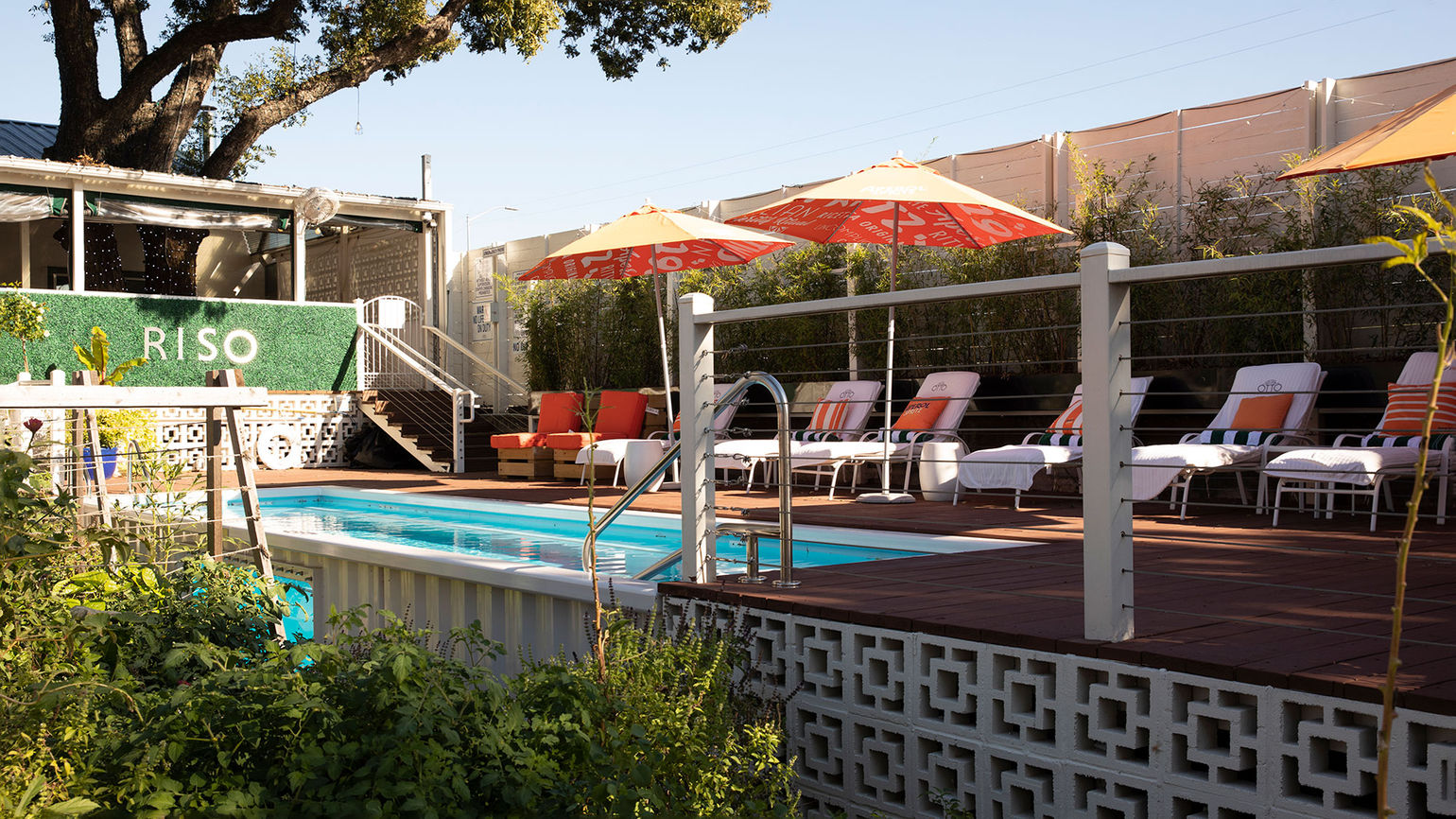 As Texas-based chef and restaurateur Tim Love's culinary career heated up, he found himself on the road more and more to fulfill his growing number of obligations. It was not long before this unanticipated crash course in hospitality led him to train his customer-service lens on the hotels where he was staying.
"I've always been intrigued with the hotel business," Love said. "I travel a ton, and I'm a big amenities kind of guy. I noticed there are a lot of great hotels that seem to leave off amenities these days, and I thought it would be interesting to try and build one — something unique and different."
That vision to create the type of hotel he liked to book on his own travels led to the self-described "microresort" Hotel Otto, which opened this summer in Fort Worth, Texas, with a robust menu of experiences and amenities, many revolving around food and drink.
Love is the owner and executive chef of the Fort Worth restaurants White Elephant Saloon, Love Shack, Woodshed Smokehouse and Lonesome Dove Western Bistro. He has also branched out, opening pop-up ventures in Seattle and restaurants in Houston and Austin, Texas; Knoxville, Tenn.; and other cities. He has also worked on culinary festivals and television shows, including serving as co-host of CNBC's "Restaurant Startup," where he competed against Joe Bastianich as they evaluated and invested money in new restaurant concepts.
In 2019, Love opened Gemelle, a pizza and pasta restaurant on the banks of the Trinity River in Fort Worth that includes a 10,000-square-foot garden. He saw the land as the perfect spot to try out his hotel idea.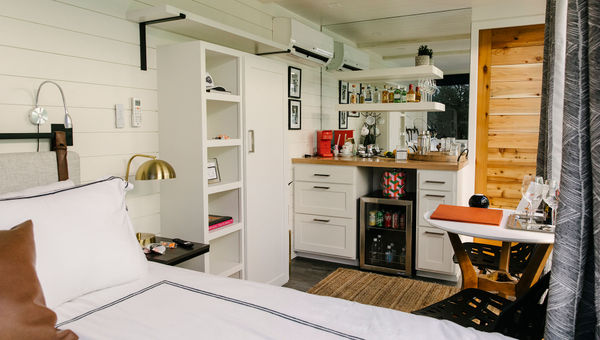 A guestroom at the Hotel Otto. Photo Credit: Kelsey Wilson/Courtesy of Hotel Otto
Each of Hotel Otto's eight 160-square-foot bungalows are made from converted shipping containers and features a queen-size bed, walk-in shower, Hermes bath amenities, full bar, coffeemaker and refrigerator. Guests can take room service meals on private rooftop decks adorned with Adirondack chairs, Yeti coolers and Solo stoves (for a smokeless bonfire). The property offers bocce courts and a pool also fashioned from an old shipping container that can be heated or cooled to fit the weather.
After the rooms and facilities were developed, Love and his team set out to "add lots of fun experiences."
Guests must be 21 or older, and check-in is at Gemelle's bar, where they are greeted with a cocktail. Every evening there is a "Knocktail" hour when a staff member goes room to room with a cart offering a couple of different complimentary cocktails. Guests will also find in-room Aperol spritz kits with recipe cards.
The hotel has electric bicycles for rent and easy access to Fort Worth's extensive Trinity Trails system and kayaking on the Trinity River.
"We've got a guest experience manager, or concierge, available 24/7, and we also have horseback riding on the trails," Love said. "You can take a kayak down the river. It's a two-and-a-half-hour paddle where you get a cool perspective of the city. You end up downtown and then we do a picnic lunch with Champagne and charcuterie."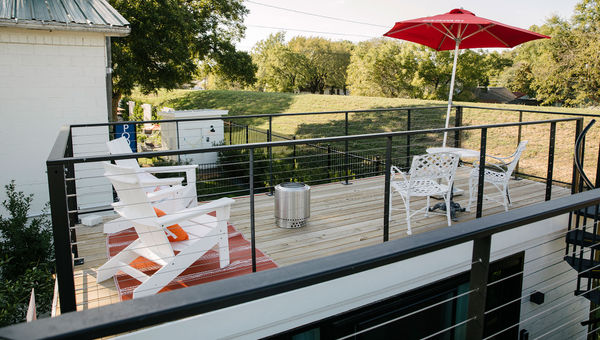 Hotel Otto's bungalows feature rooftop decks with Adirondack chairs, solo stoves, and Yeti coolers. Photo Credit: Kelsey Wilson/Courtesy of Hotel Otto
The hotel and restaurant host live music on weekends, and guests can also use various themed maps Otto provides for barbecue, taco and margarita tours. Guests also get priority reservations at Love's seven Fort Worth-area restaurants, and they can bill a meal at any of them to their room.
"One of the most fun aspects of the project has been approaching the hotel through a restaurant owner's eyes," Love said. "In a restaurant, you're always looking at enhancing the experience. It's more about atmosphere and service. For example, when guests are hanging out in the common areas, I want staff to bring them a glass of wine, not wait for them to come and ask for one."
At the on-site garden, guests can clip their own basil for a Margherita pizza from Gemelle or harvest some berries to be muddled in a cocktail. 
"Or sit there, and we'll do it all for you," Love said. 
All eight rooms can be booked out for small events or gatherings of family and friends, and the property can host parties for up to 250 people. 
Love is encouraged after a purposefully quiet start and is considering adding rooms.
"Ideally, I think it is a 12- to 14-room hotel," he said. "Otherwise, we're very pleased with the results and excited to get the word out there. We started very, very soft on purpose. I'm not a hotelier … I got an idea and tried to make it happen. I think it turned out really cool. We believe it's the most amenitized hotel in our city, and we're extremely proud of that."