Sri Lanka vs England – England 'unconcerned' by hotel staff's positive Covid tests
News England "are the most compliant team in world cricket", claims team spokesperson England's management…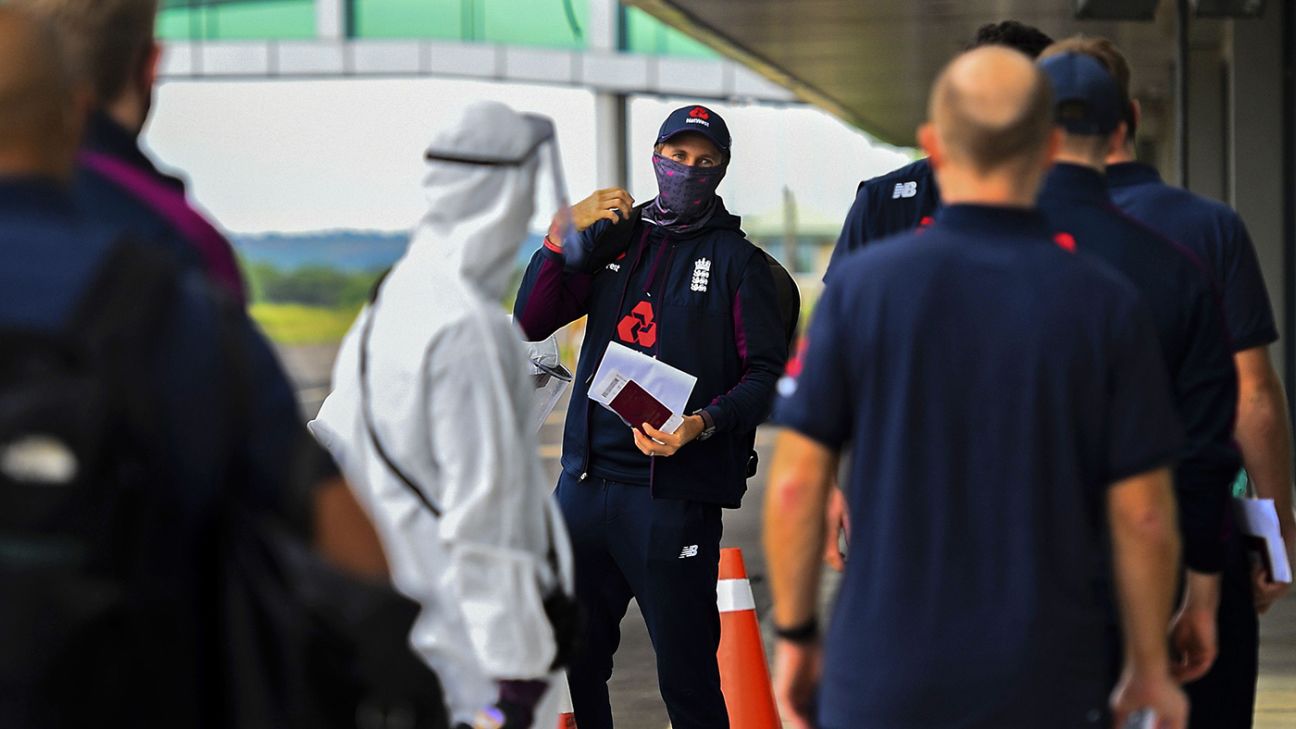 News
England "are the most compliant team in world cricket", claims team spokesperson
England's management have insisted they are "not concerned" despite two members of staff at their hotel in Galle testing positive for Covid-19.
The England camp were notified on Friday morning that two staff members, both of whom work in the kitchen of the hotel, had tested positive for the virus in tests conducted on Thursday. Neither is understood to have been in direct contact with the players and, in the latest round of tests conducted on the touring party, on Tuesday, there were no new positive tests.
The next round of tests is currently scheduled for Tuesday, January 19, though it is possible that they will be brought forward in light of this development. The Sri Lanka squad are staying at a different hotel.
England have abandoned their two most recent tours – to Sri Lanka in March and South Africa in December – due to safety concerns related to the pandemic. In South Africa, the touring party seemed to have lost confidence in the protocols after staff at the hotel tested positive.
England appointed a Covid compliance officer ahead of this tour and, as a result, appear to have more confidence in the safety measures put in place.
"We are not concerned," an England team spokesperson said. "Our protocols have been excellent and we continue to be vigilant.
"We are the most compliant team in world cricket. We are the only international team in any sport to have a Covid compliance officer. He is responsible for ensuring we meet the highest of standards across our Covid protocols. We remain vigilant and respectful of the Sri Lankan authorities and we will do everything that is possible to keep our players and the general population safe.
"We are being vigilant around our team base in Galle and at the stadium. The players respect social distancing, wear masks in indoor settings and at the hotel dine on individual tables.
"Our Covid compliance officer briefs the players and management on a daily basis and communicates the latest developments both in Sri Lanka and in the UK."
It is understood that West Indies have also taken a 'safety and Covid compliance officer' on their tour to Bangladesh.
Despite England's success in the opening days of the series, for one man it has been a miserable tour to date. Moeen Ali, who tested positive for the virus upon arrival in Sri Lanka, has now been isolating for 12 days and still has no certainty of when he will be released. Having experienced mild symptoms in the early days of his isolation, he is now understood to be in good health and has tested negative for the virus at least once.
"Moeen Ali, who tested positive when we arrived in Sri Lanka, has been isolating for 12 days in separate accommodation," the spokesperson said. "He remains isolated at a different hotel to the team in Galle.
"He continues to receive care from Sri Lanka and England medical teams and will return to the squad as soon as it is safe to do so. We have yet to be given a date of when this will be."
George Dobell is a senior correspondent at ESPNcricinfo