Southwest to Give 25K Bonus Rapid Rewards Points to Customers Affected by Flight Disruptions
Image source: Getty Images Southwest Airlines is taking extra steps to make up for recent…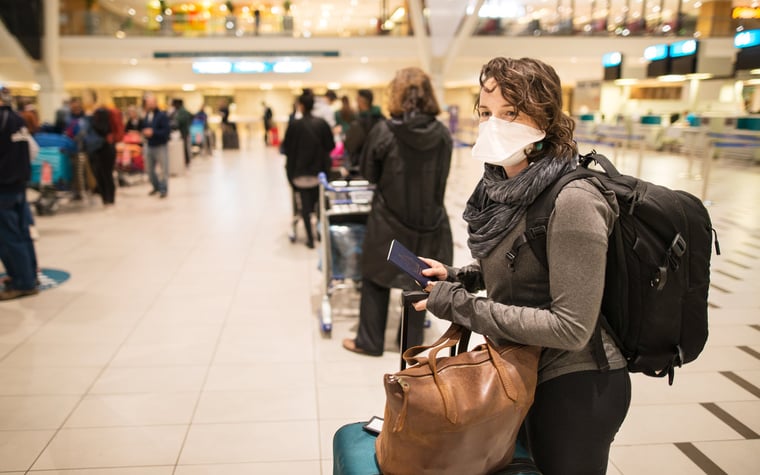 Southwest Airlines is taking extra steps to make up for recent flight operational issues.
---
Key points
Throughout the last few days of 2022, Southwest experienced operational issues that resulted in thousands of delays and cancellations.
In addition to other actions, such as offering refunds for canceled flights and lengthy delays, the airline is sending 25,000 bonus points to some impacted customers.
---
Amid the busy holiday travel season, Southwest Airlines experienced significant operational issues that resulted in thousands of flights being delayed and canceled. Due to the disruptions, many travelers and staff members were left stranded. Southwest has taken steps to make it up to customers. Find out what the brand is doing to right its wrongs.
Southwest is making up for operational issues
During the final days of 2022, when many people were flying to see friends and family for the holidays, Southwest experienced significant operational disruptions. Many customers were forced to change their holiday plans to work around the problems. The airline has apologized and is committed to making things right.
Here is what the airline has said it's doing for passengers impacted by delays and cancellations from Dec. 24, 2022, to Jan. 2, 2023:
Discover: This card has one of the longest intro 0% interest periods around
More: Consolidate debt with one of these top-rated balance transfer credit cards
Refunding canceled or sustainably delayed flights
Refunding expenses for alternative arrangements
Reconnect customers with misplaced luggage
Rebooking flights
Travelers can learn more and fill out a refund request form at southwest.com/traveldisruption.
Impacted customers are also being sent bonus points
But that's not all that the airline is doing. Some impacted customers have reported receiving emails from the airline with an apology gift of 25,000 Rapid Rewards points per passenger.
A recent Travel + Leisure article mentioned that the airline was sending bonus points to customers who were impacted by delays or cancellations and who chose not to rebook or travel after experiencing disruptions during the hectic travel period.
If you experienced delays or cancellations during that time, it's a good idea to keep an eye on your email so you don't miss out on these bonus points. It's worth noting that the points aren't automatically added to your account — they must be claimed. Extra bonus points can improve your personal finance situation by making your next trip more affordable.
The value of Southwest Rapid Rewards points
Are you wondering how much Southwest Rapid Rewards points are worth? It depends on how you use them. Redeeming points for Southwest flights is the most valuable redemption choice. Other redemption options, such as redeeming points for hotels, car rentals, and gift cards, are less valuable and are not the best use of points.
However, exact redemption values can vary depending on flight routes and dates. In the article referenced above, Southwest noted that the 25,000 points equate to a base fare value of $300 or more. For customers who had to deal with the recent chaos, receiving these extra points may help them feel more confident about flying with Southwest in the future.
Prepare for the unexpected when traveling
Airline operational issues such as this aren't frequent, but our travel plans can be impacted when we least expect them. It can be beneficial to be as flexible as possible and have a backup plan if plans change unexpectedly.
Unfortunately, few laws protect consumers when U.S. airlines delay or cancel flights. Hopefully, the Department of Transportation will make future regulation changes that help to protect consumers better. After all, air travel is expensive.
It can be worthwhile for frequent travelers to use travel rewards credit cards. In addition to offering rewards, many travel credit cards include added protections such as trip delay and trip cancellation insurance for when travel doesn't go as planned.
Travel benefits like this can protect customers and help them get reimbursement for covered expenses, so they don't continue to waste money on additional travel expenses due to airline delays and cancellations beyond their control. Be sure to review your benefits before leaving for your next trip so you know what to expect.
Some frequent Southwest fliers pay for their travel arrangements with a Southwest credit card. Check out our best Southwest credit cards list to learn about card options.
Top credit card wipes out interest until 2024
If you have credit card debt, transferring it to this top balance transfer card secures you a 0% intro APR for up to 21 months! Plus, you'll pay no annual fee. Those are just a few reasons why our experts rate this card as a top pick to help get control of your debt. Read our full review for free and apply in just 2 minutes.