Southwest Introduces a New Ticket Type. Here Are the Perks You'll Get (for More Money)
Image source: Getty Images Find out what benefits you'll get when you book a Wanna…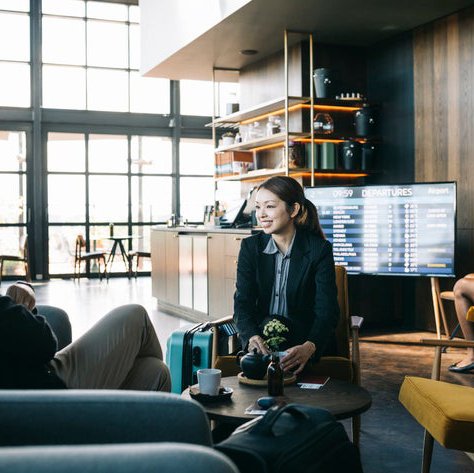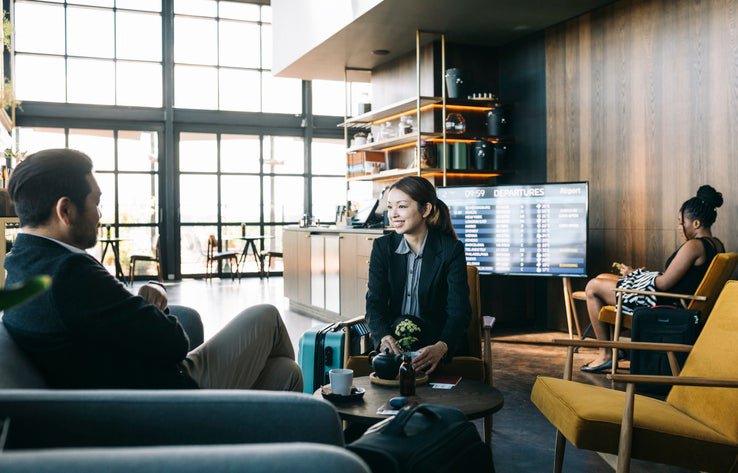 Find out what benefits you'll get when you book a Wanna Get Away Plus ticket.
---
Key points
Southwest recently announced a fourth fare type called Wanna Get Away Plus, making it the airline's second cheapest ticket option.
This new ticket will include attractive perks — like the ability to transfer unused flight credits to another person.
---
If you fly with Southwest Airlines often, you're probably well aware of the brand's three ticket types. However, some upcoming changes are happening. Southwest announced a new ticket option with additional perks. These benefits will come with a cost — but some travelers may find the extra expense worth it. Here's what you need to know.
On March 24, 2022, Southwest Airlines announced a new ticket type. The new fare, Wanna Get Away Plus, will join the brand's current lineup of fare offerings. It will be the second most affordable fare option.
While not available for purchase yet, you can buy these tickets in the coming months. Wanna Get Away Plus tickets will be available in the second quarter of 2022.
Introducing Wanna Get Away Plus
So, what can you expect when you buy a Wanna Get Away Plus ticket?
The following three benefits come with this new fare type:
Transferable flight credits: Similar to Wanna Get Away tickets, if you cancel your flight, you'll receive a flight credit valid for 12 months from the ticket purchase date. A Wanna Get Away Plus ticket flight credit offers more flexibility. You'll be able to make a one-time transfer of your unused flight credit to another Rapid Rewards member. With Wanna Get Away fare, only the ticketed passenger can use flight credits.
Earn more Rapid Rewards points: You'll earn 8 points per $1 through the Rapid Rewards program when you purchase this fare type. That's more than the 6 points per $1 earned when buying Wanna Get Away tickets.
Free same-day flight changes and same-day standby perks: If a seat is available, you'll be able to make confirmed same-day flight changes free of airline charges. If a seat is unavailable, you can join the standby list for a different same-day flight without paying the difference in fare. Travelers with Wanna Get Away tickets must pay the difference in fare for these perks.
What other Southwest benefits can you expect?
Like with all Southwest fare types, fliers will be able to check up to two bags at no extra cost. No other major U.S. airline offers this unique perk.
There are no fees for changing a flight (pay only the fare difference) and no fees for canceling your flight as long as you do so at least 10 minutes before your scheduled departure time.
Will Wanna Get Away Plus tickets be affordable?
Are these perks worth the extra cost, and will tickets be affordable?
Southwest noted that Wanna Get Away Plus tickets will be a "modest buy-up" from Wanna Get Away. However, the airline didn't offer specific pricing details.
You can expect this new fare type to cost more than Wanna Get Away tickets and less than Anytime or Business Select tickets. As for how affordable tickets will be, we'll have to wait and see once tickets are available for purchase.
A Southwest credit card could help you earn more rewards
Are you wondering how to get free flights with Southwest Airlines? Southwest has several personal and business credit cards. You could earn additional Rapid Rewards points by using one of these rewards cards and redeem your points for free flights.
Spending with one of these credit cards could also help you earn a Companion Pass — which allows one pre-selected companion to join you for nearly-free travel when you book Southwest Airlines flights. You'll only pay taxes and fees for their tickets.
To compare card benefits, check out our best Southwest credit cards list. If you're not a Southwest loyalist, review our best travel credit cards list for other rewards card options.
Top credit card wipes out interest into 2023
If you have credit card debt, transferring it to this top balance transfer card secures you a 0% intro APR into 2023! Plus, you'll pay no annual fee. Those are just a few reasons why our experts rate this card as a top pick to help get control of your debt. Read The Ascent's full review for free and apply in just 2 minutes.