Southwest Credit Cards Are Offering a Free Companion Pass
Trips for two will be a lot cheaper if you take advantage of this Southwest…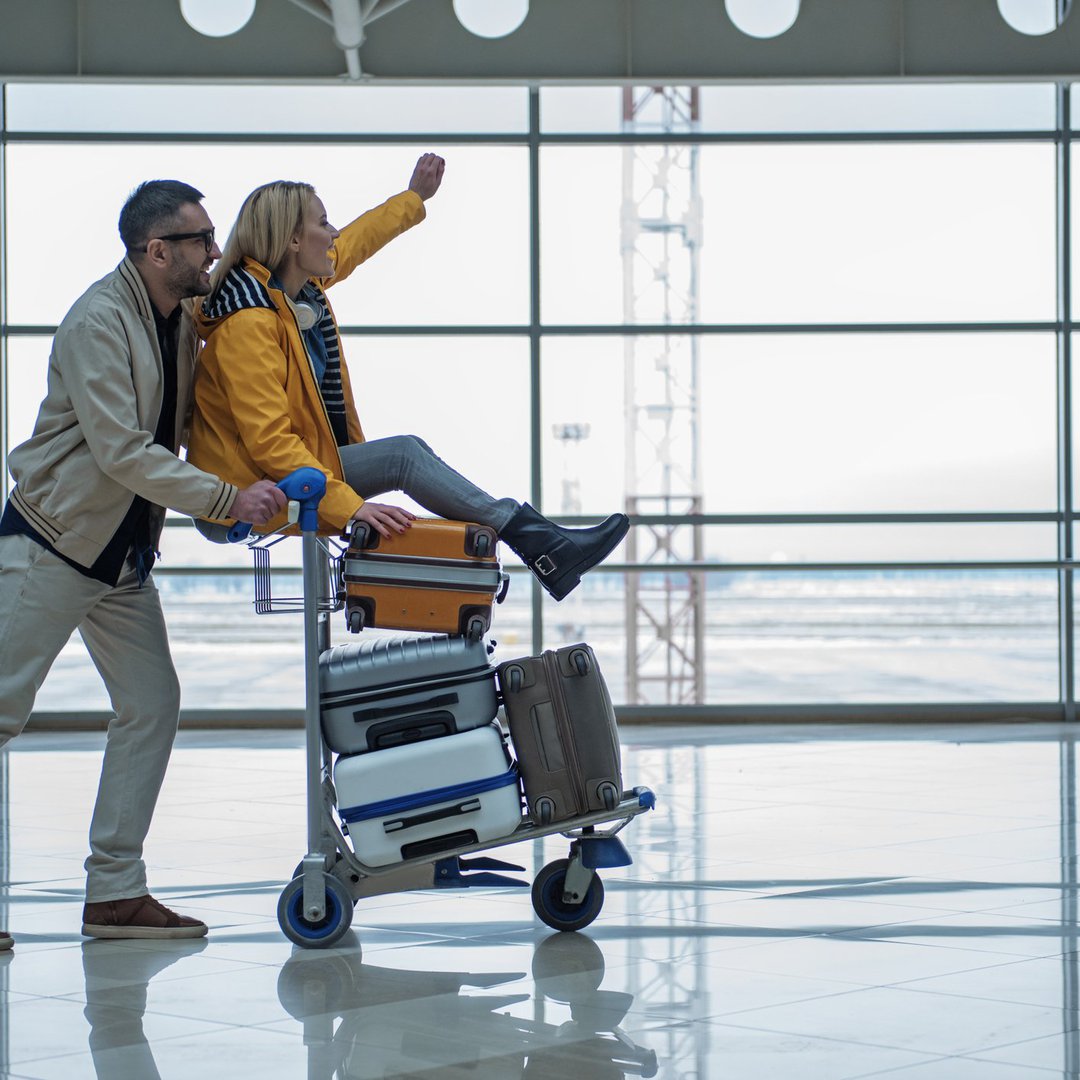 Trips for two will be a lot cheaper if you take advantage of this Southwest credit card offer.
For frequent Southwest flyers, the airline's Companion Pass is one of the best perks on the market. With it, you can choose one companion who gets to fly with you nearly free of charge. The only charges it doesn't cover are taxes and fees, starting at $5.60 one way.
Normally, it takes time to get your hands on a Companion Pass. You either need to earn 125,000 qualifying points or fly 100 qualifying one-way flights in a calendar year to get it.
That's no longer the case thanks to a new limited-time offer with Southwest's airline credit cards. From Feb. 9 to March 10, 2021, each card offers a sign-up bonus of 30,000 points and a free Companion Pass (that lasts through Feb. 28, 2022) after spending $5,000 on purchases within three months. Here's everything you need to know about the deal.
The new Southwest Companion Pass offer
The limited-time sign-up bonus of 30,000 points and a Companion Pass is available on all three Southwest cards. These are the credit cards, how much they cost, and their most notable features:
If you want to go with the most inexpensive option, then the Southwest Rapid Rewards® Plus Credit Card is the way to go. It costs just $69, and it can still get you a Companion Pass.
You may want to consider one of the other two travel rewards cards if you fly with Southwest often, though. Even though they cost more, they also offer more bonus points every year.
There's one change in how this Companion Pass works. It's valid through Feb. 28, 2022, or about a year. When you get a Companion Pass by earning 125,000 qualifying points or taking 100 qualifying one-way flights, it's good for the rest of that calendar year and the entire following calendar year.
Qualifying for a Southwest credit card bonus
Before you apply for a Southwest credit card, there are a few requirements you should know about.
Chase is the card issuer for Southwest's cards, so they're subject to Chase's 5/24 rule. Because of this rule, which applies to all Chase credit cards, applicants who have already opened five or more credit cards within the last 24 months are almost always denied. Simply put, you should only apply for a Southwest card if you've opened four or fewer cards in the last two years.
You also typically need good credit to open a Southwest card. To be specific, a FICO® Score of 670 or higher is recommended.
Last but not least, you're only eligible for the bonus offer on a Southwest credit card if both of the following are true:
You don't currently have a Southwest Rapid Rewards® Credit Card.
You haven't received the sign-up bonus on a Southwest Rapid Rewards® Credit Card (excluding business cards) in the last 24 months.
Should you get this Southwest credit card offer?
This new offer from Southwest is a great deal, but it's not for everyone. The sign-up bonuses on these cards used to offer more points without a Companion Pass. It's possible that after the offer ends on March 10, the number of bonus points will go up.
If you fly Southwest with a companion at least two to three times per year, then you should jump on the chance to get a Companion Pass. In that situation, it's an extremely valuable benefit. Just keep in mind that once you pick someone as the travel partner for your Companion Pass, there are no changes. You couldn't use it with a friend for one flight, then a relative, and so on.
Those who don't have a consistent travel companion will likely be better served by waiting for a sign-up bonus offering more points. But for couples, families, and any other groups who fly together, a Companion pass can help save lots of money.