Southwest Airlines Flights Are 50% Off for a Limited Time
If you've been looking for a great airfare deal, this sale is one you won't…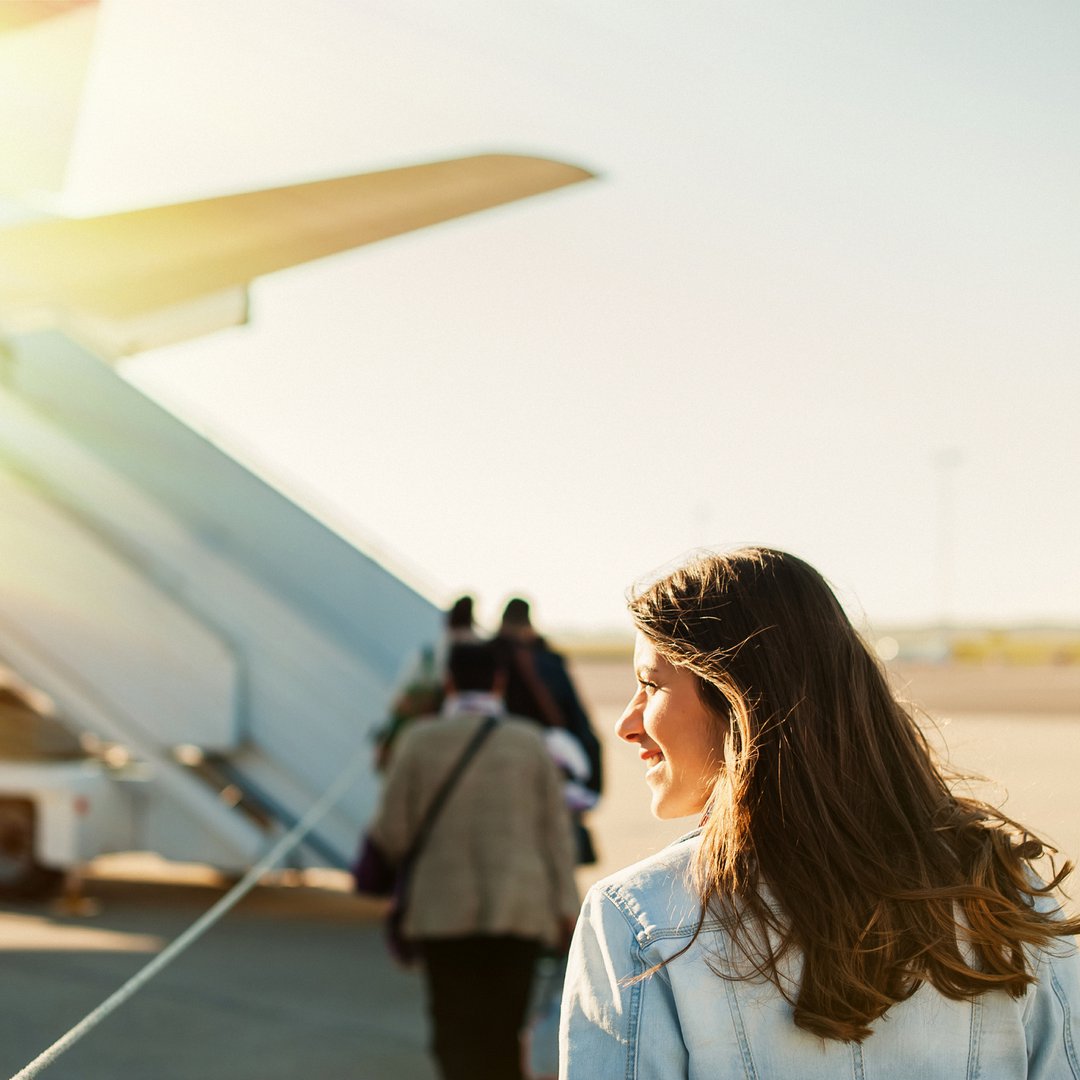 If you've been looking for a great airfare deal, this sale is one you won't want to miss.
Perhaps you've been thinking about taking a trip this fall. Well, now is your time to act! Southwest Airlines is celebrating its 50th birthday with a limited-time 50% off flight sale. Today, June 15, 2021, through June 17, 2021, you can score 50% off flight prices valid on flights from September 15, 2021 through November 3, 2021.
A deal worth celebrating
Southwest Airlines is 50 years old. To celebrate this special occasion, the airline is having a big flight sale. It's offering 50% off the base fare of flights, valid on all types of fares. This sale is available when buying flights and when redeeming rewards points for flights. The discount is applied before taxes and fees. The deal applies to the following travel dates: September 15, 2021 through November 3, 2021. Be sure to enter the coupon code SAVE50 when booking. Otherwise, you'll see the regular prices listed.
How to book your discounted Southwest Airlines ticket
If you're ready to book, go to the Southwest Airlines website and search for your preferred dates and destinations. You can search for both one-way journeys and round-trip journeys, and you can filter the flight options by dollars or by points to use up some of your saved-up Rapid Rewards points. After searching, you'll see the original flight price listed, and it will be slashed out with the new discounted price shown. If you plan to take advantage of the sale, you'll need to act fast. The discount is valid when making new reservation bookings from June 15 through June 17. After that, flight prices will go back to normal.
If you have a Southwest Rewards credit card such as the Southwest Rapid Rewards® Plus Credit Card or another travel credit card, be sure to use it when booking your flight. This way, you earn rewards points on your purchase. If you don't yet have a rewards credit card, look at our list of best travel credit cards. Not using a rewards credit card means you're missing out on the chance to earn points or miles that you can apply to future trips.
Why this is a great deal
The cost of travel has continued to rise as life returns to normal from the pandemic. As a result, many people have had difficulties finding affordable flights when planning their vacations. This sale offers an excellent way to plan ahead for a fall getaway. You can save money on your flight's cost and by booking your accommodations and other travel needs in advance.
Here at The Ascent, we've been recommending booking travel plans as soon as possible to save money. Here are some other tips that can help you save on your upcoming trip:
Be flexible. If you can be flexible on your dates, that can help trim costs. For example, booking a mid-week trip instead of a trip that falls over the weekend can lower your flight and hotel costs.
Visit walkable destinations. Consider walkable destinations or destinations that don't require a vehicle if the cost of a rental car feels too expensive.
Use your credit card rewards points. If you already have rewards credit cards and have earned points, take a look and see if you can redeem rewards points for overnight accommodation or other trip costs.
Look for free activities and events. You can still have fun without spending a lot of money on event tickets or expensive activities. Check to see if your destination of choice has free or affordable fun — many towns and cities do.
Limit your meals at restaurants. Ordering takeout and eating at restaurants when traveling can add up quickly. Consider packing some snacks for on-the-go meals, or book a vacation rental with a kitchen and cook some meals during your trip.
The above tips can help you stay within your vacation budget while having a great time. If you've been craving a vacation and have been waiting for cheaper flight prices, now is the time to start planning. Don't miss this Southwest Airlines flight sale because it won't last long.