Should You Book Your Summer Trip Now?
Ask yourself these questions before making summer travel plans. Summer vacation may not be on…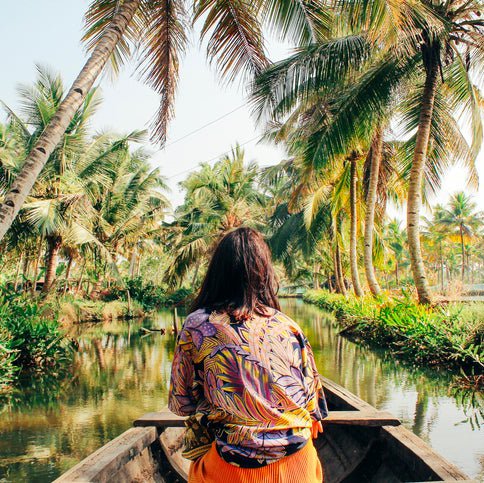 Ask yourself these questions before making summer travel plans.
Summer vacation may not be on your mind while much of the country hunkers down in freezing temperatures for winter … but perhaps it should be. Hotels have taken such a serious beating in the course of the coronavirus pandemic that many are offering steep discounts to boost occupancy rates and revenue. And there are deals to be had with airlines as well. As such, it could actually pay to book summer travel sooner rather than later.
But should you go that route? The upside is that you might score some substantial savings. The downside is you may be hesitant to make plans so far in advance, especially given the pandemic and other life circumstances. If you're contemplating booking a trip for the summer, ask yourself these questions.
1. Is my trip refundable?
The good thing about hotel stays is that they're generally refundable up to a certain date. Of course, that date varies by hotel. But if you book a summer trip now, there's a good chance you'll have an opportunity to cancel and get a full refund well ahead of your actual travel date, in which case it's not such a risk.
Some resort-style hotels, however, have different policies, so you'll need to check the rules carefully before you make a reservation. Furthermore, while hotels generally have flexible cancellation policies, airlines do not. So be careful when booking flights. Some airlines will charge you a fee to switch a flight to another date. Others might allow you to cancel but issue your refund in the form of an airline credit that must be used by a certain date. Make sure you understand exactly what you're committing to, financially speaking, before you book.
One thing to keep in mind is that if you book your trip with a travel rewards credit card, you may get some built-in protection. Some of these cards offer limited travel insurance benefits, though it's unlikely that protection will let you cancel a trip for just any reason. You'll generally need to buy a specific policy through a travel insurance company that allows for that. And in most cases, your credit card won't protect you if you decide to cancel your trip due to coronavirus-related concerns. Be aware that concerns are not the same thing as actual restrictions that prevent you from taking the trip.
2. Is my job stable?
You may feel comfortable booking a summer trip now if you are confident you'll remain gainfully employed for the foreseeable future. But if your company hasn't been doing well and you think you might get laid off at some point this year, don't put down money on a vacation — unless it's completely refundable. Instead, pump more money into your savings account in case your job goes away and you need the cash to cover your bills
3. Could waiting open the door to a vacation I'd rather take?
Many people are booking vacations in remote locations due to pandemic-related concerns. A trip like that could be quite enjoyable and fulfilling in its own right. But if that's not your ideal getaway, you may want to wait on your plans. If things really improve drastically on the pandemic front with the rollout of vaccines, you may feel more comfortable traveling to a large city on your bucket list. Or you might want to go to a theme park that's likely to be more crowded than, say, a national park. And if you tie up your money in a non-refundable deposit, you might lose out on the trip you really want to take.
Right now, there's ample opportunity to save big on future travel, but before you rush to reserve your flights and hotel rooms, consider the questions above. You may decide the time is right to book your trip, or you may opt to wait. There's really no right or wrong answer, especially as we all do our best to navigate the ever-changing pandemic situation.