Reddit's Top Credit Card Predictions for 2023
Image source: Getty Images Which card earns the best rewards on crystal ball purchases? Key…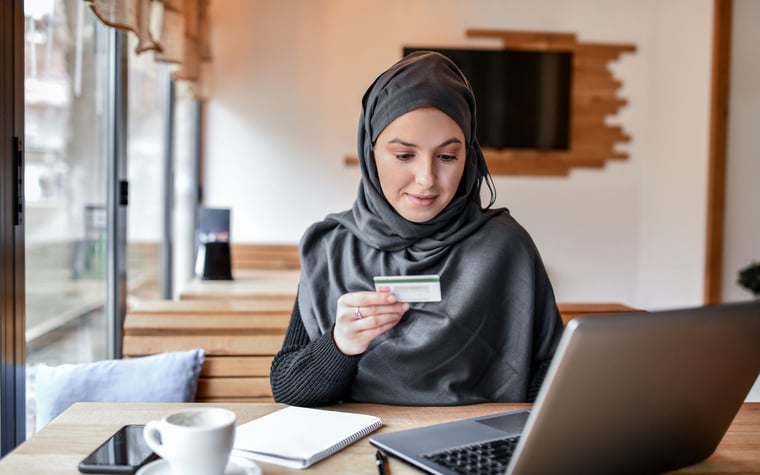 Which card earns the best rewards on crystal ball purchases?
---
Key points
Lots of people are wary of some popular — and valuable — travel cards getting nerfed with fee hikes and/or devalued perks.
Here are a few interesting predictions about new cards to come, including some super-premium travel cards.
---
It's once more that time of year that we all channel our inner Miss Cleo and attempt to divine what will happen in the year to come. In the credit card subreddits, this involves a lot of predictions about what big changes we'll see with our favorite cards in 2023.
Along with the usual — but entirely warranted — pessimism about valuable cards getting devalued, there's hope for some awesome new travel rewards cards we could potentially see next year. Here are some of the more popular predictions.
Altitude Reserve gets nerfed
While often overlooked, the U.S. Bank Altitude™ Reserve Visa Infinite® Card card is actually a really interesting card. Cardholders can earn 3X points per dollar on both travel and — here's the interesting part — mobile wallet payments. Basically, any time you swipe with Apple Pay, Google Pay, or Samsung Pay, bam! — triple points. 
Discover: This card has one of the longest intro 0% interest periods around
More: Consolidate debt with one of these top-rated balance transfer credit cards
The card's points can be redeemed for travel at a rate of $0.015 per point, giving you an effective earnings rate of 4.5% on just about anything you can buy with mobile payments. Sure, you pay a $400 annual fee, but even that is mostly offset with up to $325 in very-easy-to-use annual credits.
If all this sounds too good to be sustainable — well, then you also see why Reddit (and everyone else) is so sure there must be some foul plan afoot to nerf (nerf: to make squishy; to weaken) its value. 
American Express premieres "Platurion"
All right, so we can't blame Reddit users for "Platurion" — that's my monstrosity. But the idea that American Express is working on a super-duper premium card that sits somewhere between the increasingly ubiquitous The Platinum Card® from American Express and the invite-only Centurion Card has been floating around Reddit for a little while.
The most optimistic of rumors push the idea of One Card to Rule Them All, the holy grail of membership rewards cards that combines both travel and dining rewards into one card. (Right now you need at least two American Express cards for this combo: The Platinum Card® from American Express and the American Express® Gold Card.) 
Considering the way The Platinum Card® from American Express has become mostly about the credits, rather than the purchase rewards, a rewards-centric card for folks focused on maximizing points could be a good move for American Express. I'm not so sure about the nearly four-figure annual fee most folks are predicting would go with it, though.
Citi launches new luxury travel card
One of the most pervasive predictions floating about the credit card circles right now is that 2023 will be the year Citi finally launches an all new top-tier travel card. And this particular rumor has a lot of teeth.
For one thing, it's been years since they closed down the Citi Prestige — a card that was remarkably popular before Chase and American Express stole the travel rewards show. The mid-tier Citi Premier® Card has been its sole entry in the travel space (except for some co-branded hotel and airline cards), and as competitive as that card may be for its size, it in no way stacks up when it comes to the perks you can get with top-tier cards.
What the new card will look like is a subject of much debate. Before its demise, the Prestige card had very high-earning bonus categories. But the travel card world now seems a lot more focused on perks than points. 
Hilton Aspire gets a fee hike
Here's another pessimistic, but likely realistic, prediction for a good card going bad. The Hilton Honors American Express Aspire Card is considered to be one of the best hotel cards, especially from a value perspective. For Hilton fans, it's fairly easy to get your money's worth out of the card with its current fee and perk structure thanks to lots of credits and the annual free night award.
As we saw with the Marriott Bonvoy Brilliant® American Express® Card earlier in 2022, however, when a card is way too easy to use — it tends to get nerfed. So yeah, it's not hard to see why folks are predicting the card will get, at the very least, an annual fee increase sometime soon. On the plus side, when American Express increases a fee, it tends to add some perks (some of which may be of dubious value, but they are added-perks nonetheless). 
Venture X undergoes devaluation
And rounding out the collection of cards Reddit thinks may see some negative changes next year is the Capital One Venture X Rewards Credit Card. This is actually a newer card — it was Capital One's first foray into top-tier travel cards — and it rocked a lot of boats when it came out. 
The card has a $400 annual fee, but it's laughably easy to get that back; between the annual travel credit and bonus miles, one or two trips a year can make up the fee with minimal effort. Capital One plans to open up more lounges in the coming years, as well, which makes the card even more valuable as a way to access what are arguably some of the most exclusive lounges accessible with a credit card.
All of this to say that it's definitely not that big of a stretch to think we'll see some perks removed or fees added next year.
Take the good with the bad
It's easy to get pessimistic about the changes issuers make to our favorite cards. But with every card lost, another is usually launched or revamped. That's simply the nature of credit card rewards. No matter what happens, if you keep on top of your card collection with annual (or better, quarterly) card audits, you can ensure you always have the best cards to maximize your rewards.
Top credit card wipes out interest until 2024
If you have credit card debt, transferring it to this top balance transfer card secures you a 0% intro APR for up to 21 months! Plus, you'll pay no annual fee. Those are just a few reasons why our experts rate this card as a top pick to help get control of your debt. Read our full review for free and apply in just 2 minutes.