Oceana Santa Monica: First US Hilton LXR Hotel
Hilton has just added its first LXR property in the United States. For those visiting…
Hilton has just added its first LXR property in the United States. For those visiting the Los Angeles area, this is a nice complement to Hilton's existing luxury property, the Waldorf Astoria Beverly Hills.
Oceana Santa Monica (Hilton LXR)
Hilton has announced that Oceana Santa Monica will be the latest hotel to join LXR Hotels & Resorts, which is Hilton's independent luxury brand. The property is joining the Hilton portfolio effective immediately.
Oceana Santa Monica used to be independent. The hotel recently underwent a $25 million renovation, and is now probably the best points hotel in Santa Monica.
The 70-room hotel is located on Ocean Avenue in Santa Monica, so it's just across the street from the beach. The hotel has a few dining options, which interestingly are only available to hotel guests:
Sandpiper is the hotel's main restaurant, and it's "reminiscent of a private beach home with a picturesque seaside backdrop"
The Veranda is the all-day outdoor dining restaurant
Sunset Terrace is the rooftop lounge, and it will even feature a Nobu pop-up
Here are some pictures of the property, which looks great, in my opinion:
Oceana Santa Monica exterior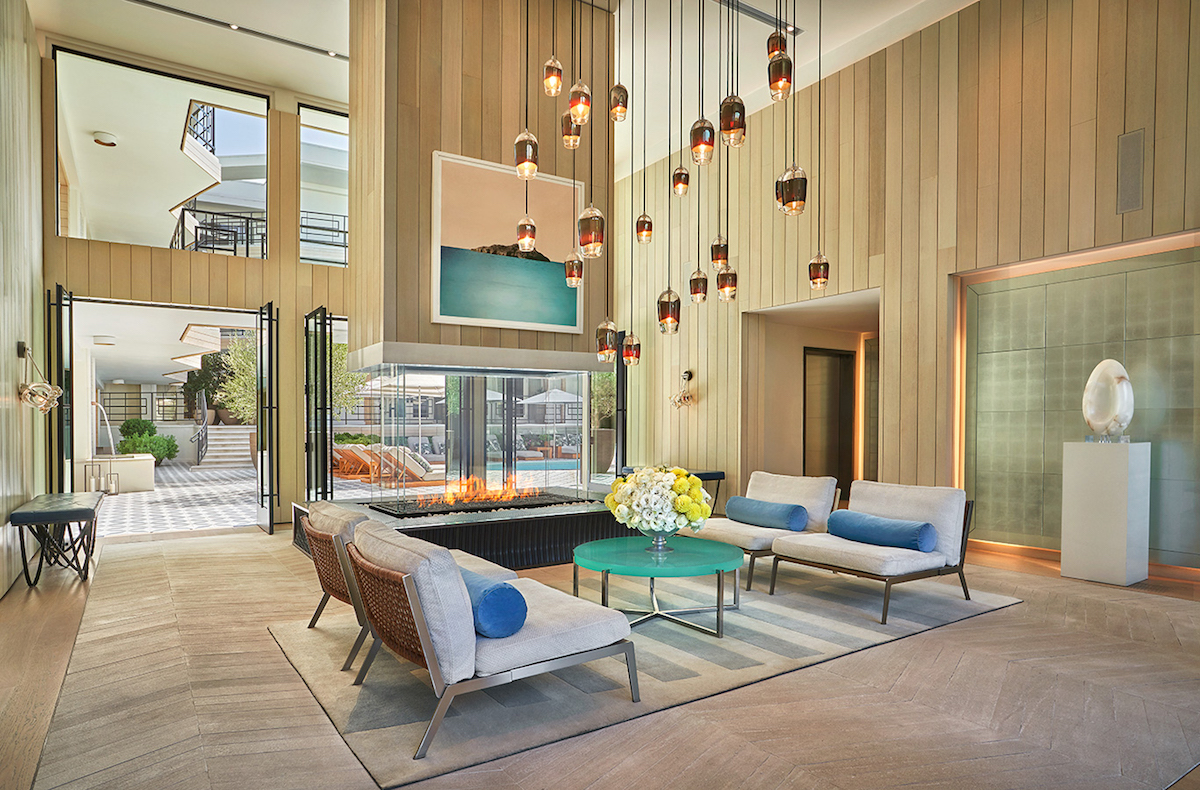 Oceana Santa Monica lobby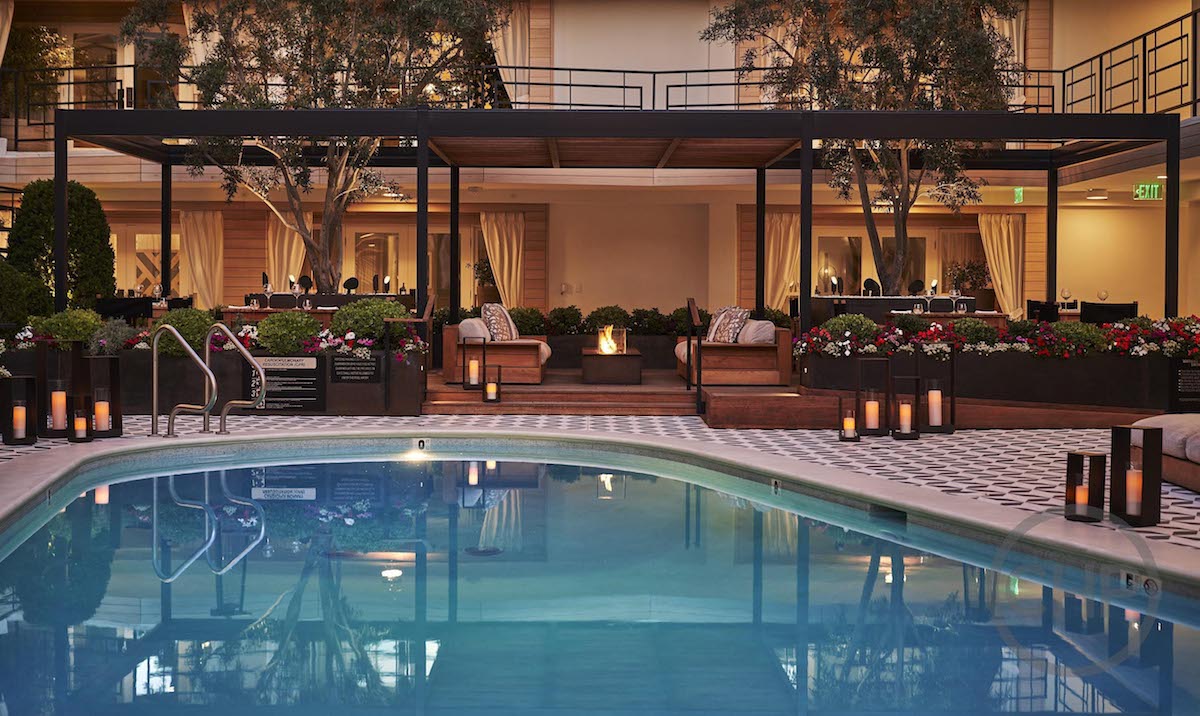 Oceana Santa Monica pool

Oceana Santa Monica pool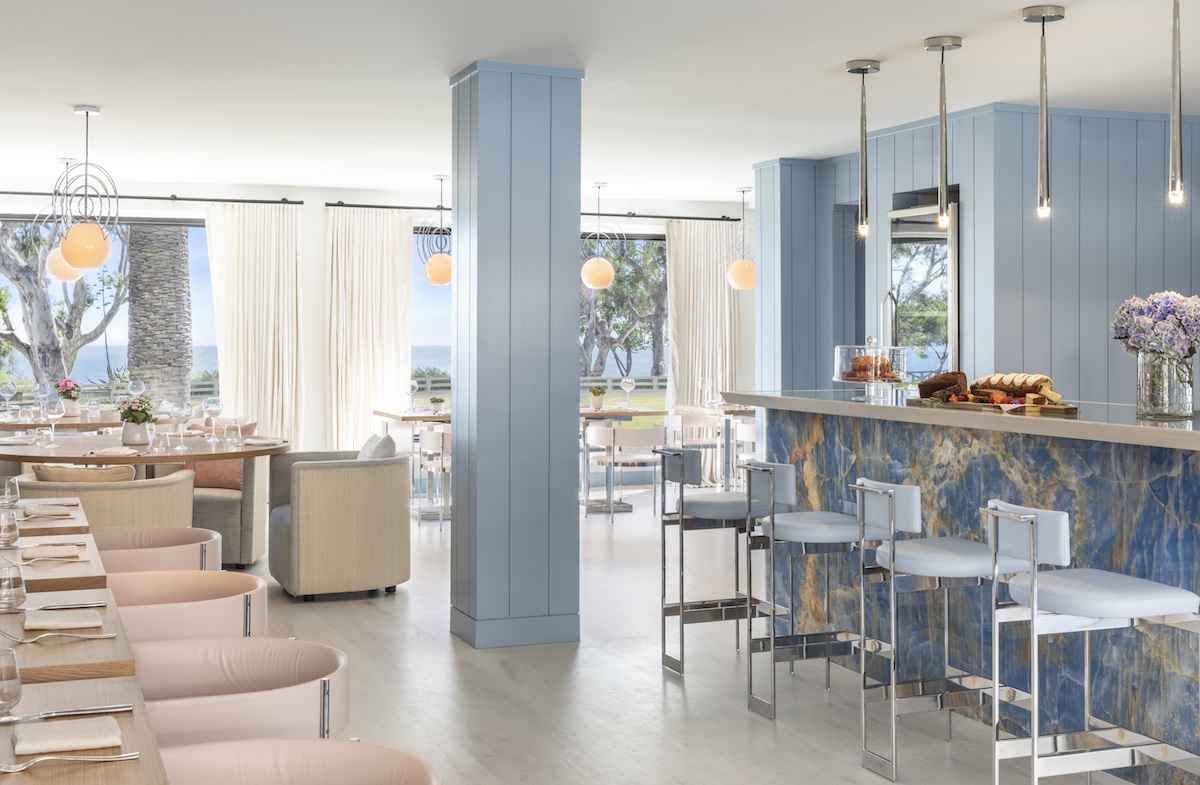 Oceana Santa Monica restaurant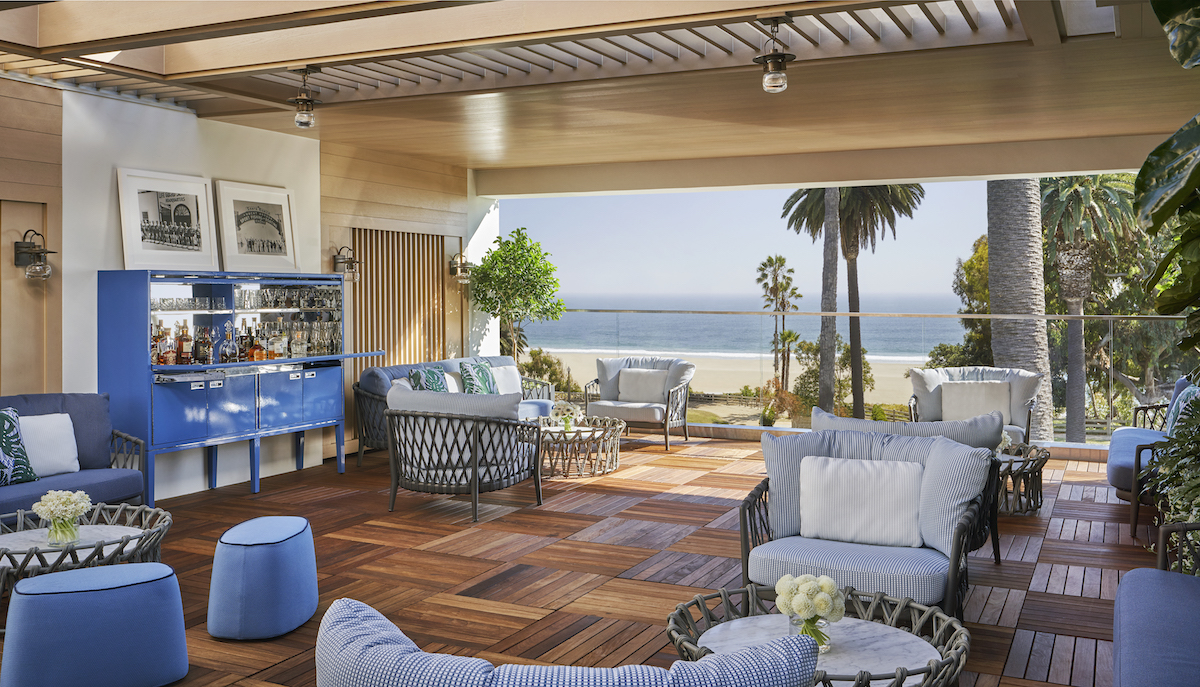 Oceana Santa Monica terrace bar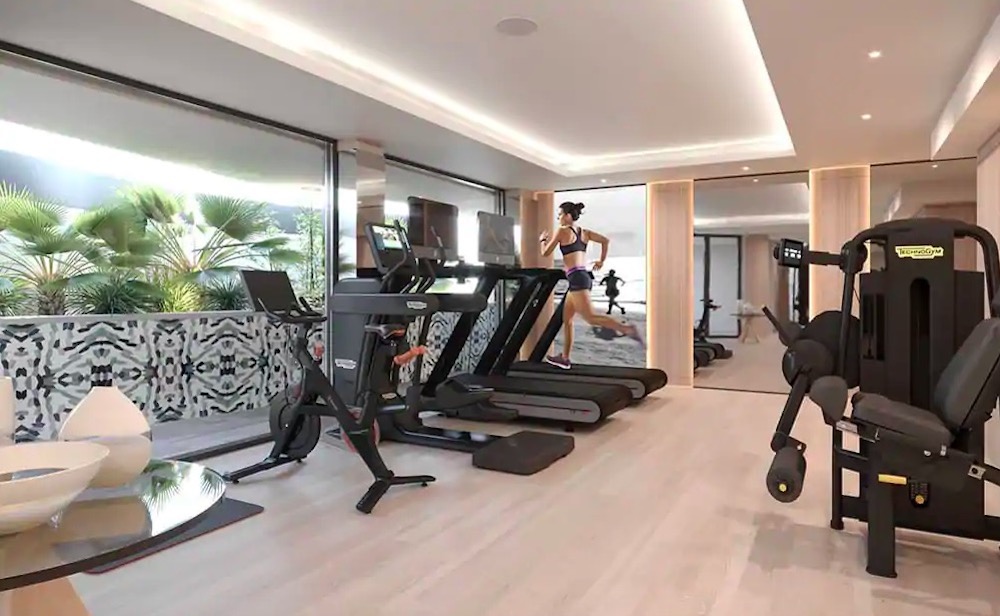 Oceana Santa Monica gym

Oceana Santa Monica guest room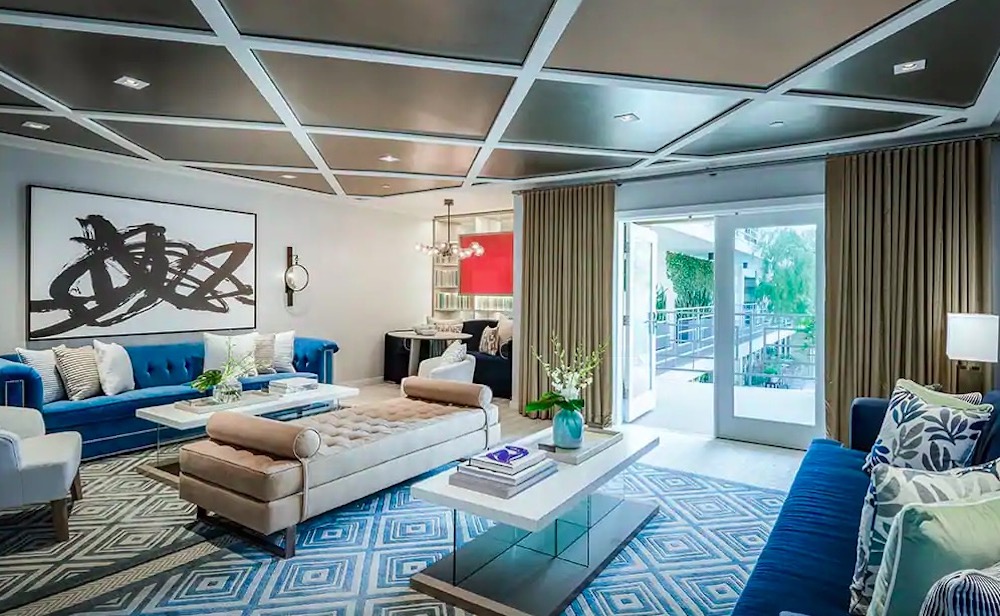 Oceana Santa Monica suite
Redeeming points at Oceana Santa Monica
You can redeem Hilton Honors points and free weekend night certificates at Oceana Santa Monica. A standard room at the hotel seems to start at 95,000 Honors points per night, and you can get a fifth night free when redeeming points.
The hotel does have a $45 per night resort fee, which applies when paying cash, but not when redeeming points. As a point of comparison, paid rates seem to start at $500+. So this is a decent use of points, but the value isn't necessarily that outsized (since it's not like rates are typically $1,000+ per night).
The standard room here is a king studio suite, which is roughly 500 square feet. That's huge for a standard room.
Hilton LXR locations
Oceana Beach House is Hilton's seventh LXR property (and the first in the United States), as the group otherwise has the following properties:
Habtoor Palace (Dubai, United Arab Emirates)
OCEANA (Santa Monica, United States)
Susona (Bodrum, Turkey)
The Biltmore, Mayfair (London, United Kingdom)
Zemi Beach House (Anguilla)
Mango House Seychelles (Mahe, Seychelles)
Zemi Beach House, LXR property in Anguilla
Why luxury Hilton additions excite me
I'm always thrilled to see Hilton add more luxury properties, especially independent ones like this. Historically one of Hilton's biggest challenges has been that its luxury footprint was limited, though this is an area in which the program has been improving greatly.
There are so many great implications for this with Hilton Honors:
In other words, I appreciate the valuable status that can be earned without actually being "loyal," especially when I can use those benefits at luxury properties.
Hilton's luxury footprint continues to grow, including properties like the Waldorf Astoria Los Cabos, the Waldorf Astoria Maldives, the Waldorf Astoria Beverly Hills, the Waldorf Astoria Monarch Beach, Zemi Beach House, the Conrad Abu Dhabi, and more.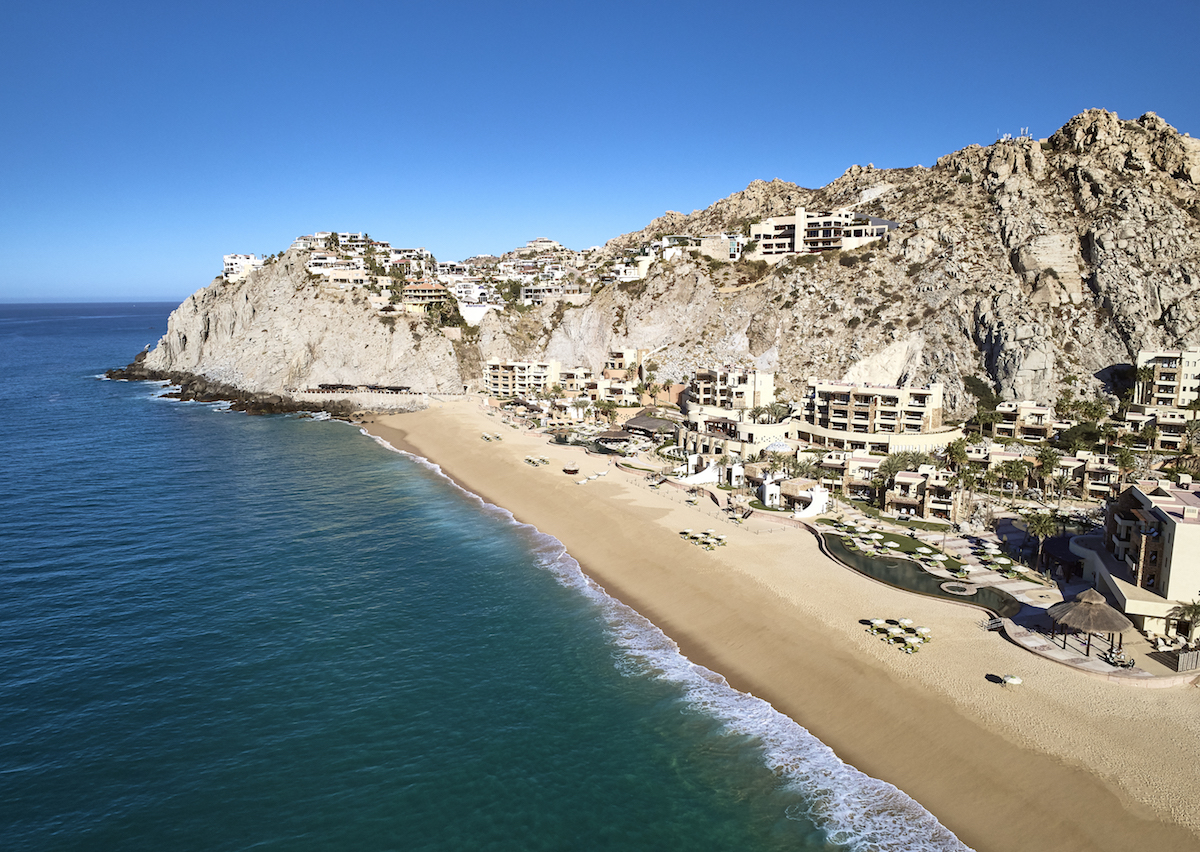 The Waldorf Astoria Los Cabos
Bottom line
Oceana Santa Monica is the newest Hilton LXR property, and also the first LXR property in the United States. The hotel looks beautiful, and is probably the best points hotel in Santa Monica.
Personally I'm not a huge Santa Monica fan. If I want a beach vacation I'll go to a place where there are actual beachfront hotels (meaning you don't have to cross a street). And personally I don't love the vibe of Santa Monica all that much either. If I'm going to redeem 95,000 Honors points in LA I'd much rather book the Waldorf Astoria Beverly Hills, which is one of the best city hotels in the US.
Anyone excited to see Oceana Santa Monica join Hilton Honors?