My Favorite Travel Credit Card Perks … That Have Nothing to Do With Travel
This post contains references to products from one or more of our advertisers. We may…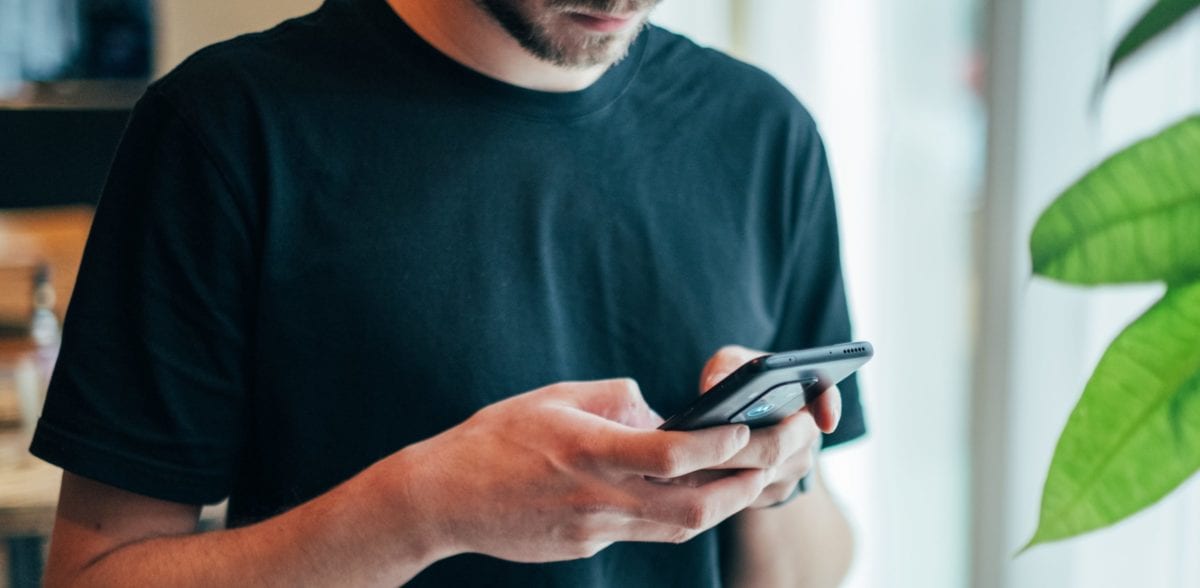 Terms apply to American Express benefits and offers. Enrollment may be required for select American Express benefits and offers. Visit americanexpress.com to learn more.

I started dabbling with travel credit cards so I could travel more for less. Big welcome bonuses combined with benefits like lounge access made it an easy decision. But I've come to realize that there can be some serious untapped value on many credit cards in my wallet … that have nothing to do with travel at all.
From cell phone insurance to discounts at Nike and Amazon to exclusive access to Taylor Swift concert tickets, many travel rewards credit cards have some incredible perks beyond booking travel. While they may not be your main reason for picking up a card, they can result in some major savings, making it much easier to justify even hefty annual fees.
The key to wringing out every single penny of these occasionally expensive cards is understanding what's on the table before you ever book a flight or earn a sign-up bonus. Here's a look at some of my favorite benefits you should be sure you're taking advantage of.
Cell Phone Protection
On average, I think I drop my iPhone three times per week. I hope your numbers are better, but the fact of the matter is our smartphones are fragile and they come with us everywhere.
But if you hold a premium travel rewards credit card and pay your cell phone bill with it, you might have a pretty cushy insurance policy on that phone – a policy that could save you $1,000 or more if something goes wrong.
 
Cell phone protection is offered on both the Capital One Venture X Rewards Credit Card and The Platinum Card® from American Express. Some other cards, like the Delta SkyMiles Platinum American Express Card and Delta SkyMiles Reserve American Express Card also offer cell phone protection plans through American Express.
So long as you're paying your monthly cell phone service bill with one of these cards, you're set. 
American Express's cell phone protection plan reimburses you for the repair or replacement of your damaged or stolen phone up to $800, subject to a $50 deductible. You can make two claims per year so long as you paid your previous month's wireless bill using your Amex.
Capital One's cell phone protection insurance also reimburses you up to $800 per claim and $1,600 per year. Similarly, you have to be paying your wireless bill with your Venture X card to claim the benefit.
I just don't think these cell phone insurance benefits are discussed enough when it comes to travel rewards credit cards. But for how important our phones are to our lives, it's something you can't afford to let go to waste if you've got one of these cards in your wallet.
Read more: My Experience with American Express Cell Phone Insurance Protection
Instacart+ & Walmart+  Memberships
Many travel rewards credit cards have tons to offer you if you do any sort of shopping anywhere. So…like, all people.
This comes in the form of credits and discounts (which we'll explore in the next section), but also in the form of shopping memberships like Walmart+ and Instacart+. Much like Amazon Prime, both of these services waive delivery fees for online purchases and can get you your items in a matter of hours instead of days.
If you've got The Platinum Card® from American Express, just charge the $12.95 monthly Walmart+ subscription to your card and voila: a relatively new credit kicks in, meaning you'll never have to pay to be a Walmart+ member.
But my favorite is the Instacart+ membership I get with my Chase Sapphire Preferred® Card. Preferred cardholders get a six-month free trial, which  I'm in the middle of right now, while Chase Sapphire Reserve® cardholders get a full year free. Both cards also get statement credits for Instacart, too: $15 a month on the Reserve and $15 per quarter for the Preferred.
 
For one, I get free deliveries on my grocery orders, which are often at my doorstep within two hours of order. But on top of the free groceries, I still earn 3x Chase Ultimate Rewards points per every dollar spent and another 1.5 Delta SkyMiles per dollar spent on Instacart – even with purchases I make with my Sapphire Preferred card.
That double dip of points earnings has made grocery shopping from my couch an enjoyable experience. I hate going to the grocery store, so my Chase card is making me significantly happier.
Amex Offers
Shopping credits, points multipliers, and special offers are a fantastic way to reap extra value out of your travel rewards credit card. Few do it better than American Express with Amex Offers.
If you haven't used Amex Offers before, simply log into your American Express account and scroll down near the bottom of the screen and there should be a box called Amex Offers & Benefits. If you see an offer you like, simply add the offer to the card and make a qualifying purchase at that business with your card. You should receive a statement credit for the offer within a few days of making a purchase.
While money-saving offers for flights and hotels come around regularly, we've also seen stellar Amex Offers like earning up to 6x points on Amazon purchases, saving $20 on your cell phone bill, and many more. There are always about 100 (or more) available – here's a look at what I've currently added to my Amex Platinum Card.
 
Not familiar with Amex Offers? See our complete guide to using Amex Offers
These money-saving Amex Offers are available whether you've got a Membership Rewards credit card like The Platinum Card® from American Express or American Express® Gold Card as well as co-branded Delta SkyMiles or Hilton Honors Cards, for example.
Just log into your Amex account, scroll through the offers, add them to your card, then use that card to make your purchase. It's extremely easy and has saved me hundreds of dollars this past year alone. In some cases, I forgot there was an offer and I received a credit (or points!) by surprise!
Using Points for Big Savings at Amazon
These travel rewards cards can come in handy when you shop on Amazon, too.
Chase, Citi, and American Express all allow select cardholders to link their accounts with Amazon, then use those points to cover all or parts of their purchases. So if I wanted to make my next order of dog food, dish soap, or even a Christmas gift free, I could use my points to cover that cost.
But the best use of these pay-with-points offers are the discounts. We write about them all the time, including this current promo that could save you up to $80 on Amazon purchases when you use even 1 single American Express point to cover a penny of an Amazon order. Chase regularly rolls out similar promos, though you have to use at least 100 Ultimate Rewards points.
 
For example, I got 40% off a four-pack of dog frisbees I picked up for my dog Wallie – and I only had to use 1 American Express point to do it. That's a huge discount, and I earned that point back and many more after I made the purchase anyway.
Concert & Ball Game Tickets via Capital One
Perks and benefits for live entertainment like concerts and sporting events surprised me after I picked up my first travel rewards credit cards.
American Express and Capital One both have unique "experiences" portals, giving cardholders a first crack at concert tickets and the ability to pay for other entertainment and sporting events with points in some cases, too. But for my money, the most valuable is Capital One Entertainment.
The Capital One Entertainment portal is full of events all over the country at any moment. It's a treasure trove, and Capital One partners with entertainers and sports leagues to make some tickets exclusive for cardholders.
 
There is, of course, the most famous example. You might have seen the headlines about one *checks notes* Taylor Swift. Heard of her? Yeah…everyone has. The announcement of her new tour pretty much broke the internet.
But, eligible Capital one credit and debit cardholders got exclusive, early access to presale tickets for Swift's "The Eras Tour." No Ticketmaster nonsense for Capital One cardholders!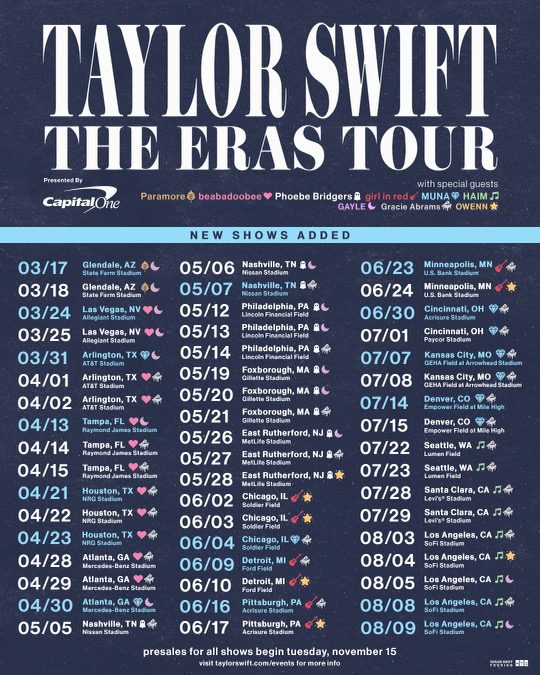 I can't say I was one of the cardholders who leveraged my Capital One card for Swift tickets, but I have treated myself to a few Major League Baseball games using Capital One Entertainment.
 
I secured lower level MLB tickets (above) for just 5,000 points per seat! It's a wild deal for seats that are usually close to $200 a piece in many stadiums. I've done it a few times now at Minneapolis's Target Field and it's a truly ridiculous value for seats I'd never dream of paying.
Finally, Capital One Venture X cardholders also get access to something called "The Cultivist" which promises a six-month free membership. It helps you get into art and museum exhibits all over the world, including special access to tours and concierge services at those same places.
Streaming Services & Music
There's a set of money-saving credits on a travel credit card … that require you to sit on the couch to put to use.
As travel ground to a halt at the start of the pandemic, banks and credit card companies had to do something to keep cardholders interested – or more importantly, stop them from canceling their travel cards. And what was everyone doing over the pandemic? Watching TV, listening to podcasts or music, and reading?
Months later, these money-saving credits have become a permanent fixture on The Platinum Card® from American Express: You get up to $240 back each year toward select streaming and entertainment services, doled out in $20 monthly credits.
 
The list of eligible entertainment services has grown over time, as it now includes:
Audible
Disney+
The Disney Bundle
ESPN+
Hulu
Peacock
SiriusXM
The New York Times
For instance, I cover the entire cost of New York Times digital access, Sirius XM, and Peacock Premium Plus using my Platinum Card every month. You could also switch that up and pay for the entire Disney bundle every month, if you'd rather get Disney+, Hulu, and ESPN+ ad-free for the entire $20 credit.
DoorDash Dining Credits & Uber Eats Deliveries
Sorry to do this to you before lunch, but your travel rewards credit card can keep you well fed.
Nearly every credit card has something to help you save on dining, food deliver, or groceries. From Michelin experiences to DoorDash, I have a gamut of culinary experiences at my fingertips thanks to my travel cards. Let's start with DoorDash and its fantastic DashPass offering that you get with both the Chase Sapphire Reserve and the Chase Sapphire Preferred cards.
 
Holders of both cards get a free DashPass membership, which gets you free deliveries and lower platform fees. Chase has also added a $5 monthly DoorDash credit for Sapphire Reserve cardholders. The credit can be redeemed by DashPass members in the DoorDash app and Reserve cardholders can accumulate the credit for up to three months before expiration (for a maximum of $15 total credit to redeem).
While you're in the mood for food delivery, I love using my $15 monthly Uber credit I get with the Amex Platinum on Uber Eats food deliveries – especially in December, when it jumps to $35 for the month. The Amex Gold card also gets an up to $10 monthly Uber credit.
The credit works the exact same way as it does for an Uber ride … just make sure you use them before each month ends, as these credits don't roll over.
Bottom Line
When it comes to using a travel rewards credit card, some of your favorite benefits might not have anything to do with travel.
Dining perks, shopping credits, smartphone insurance, and sports and entertainment tickets can all help travelers chip into the high annual fee of your premium credit card. Just make sure you do the research on what your current cards offer you and put it to use.