More Credit Card Companies Are Planning to Offer This Popular Travel Perk
When you're waiting for your flight, visiting an airport lounge is a nice way to…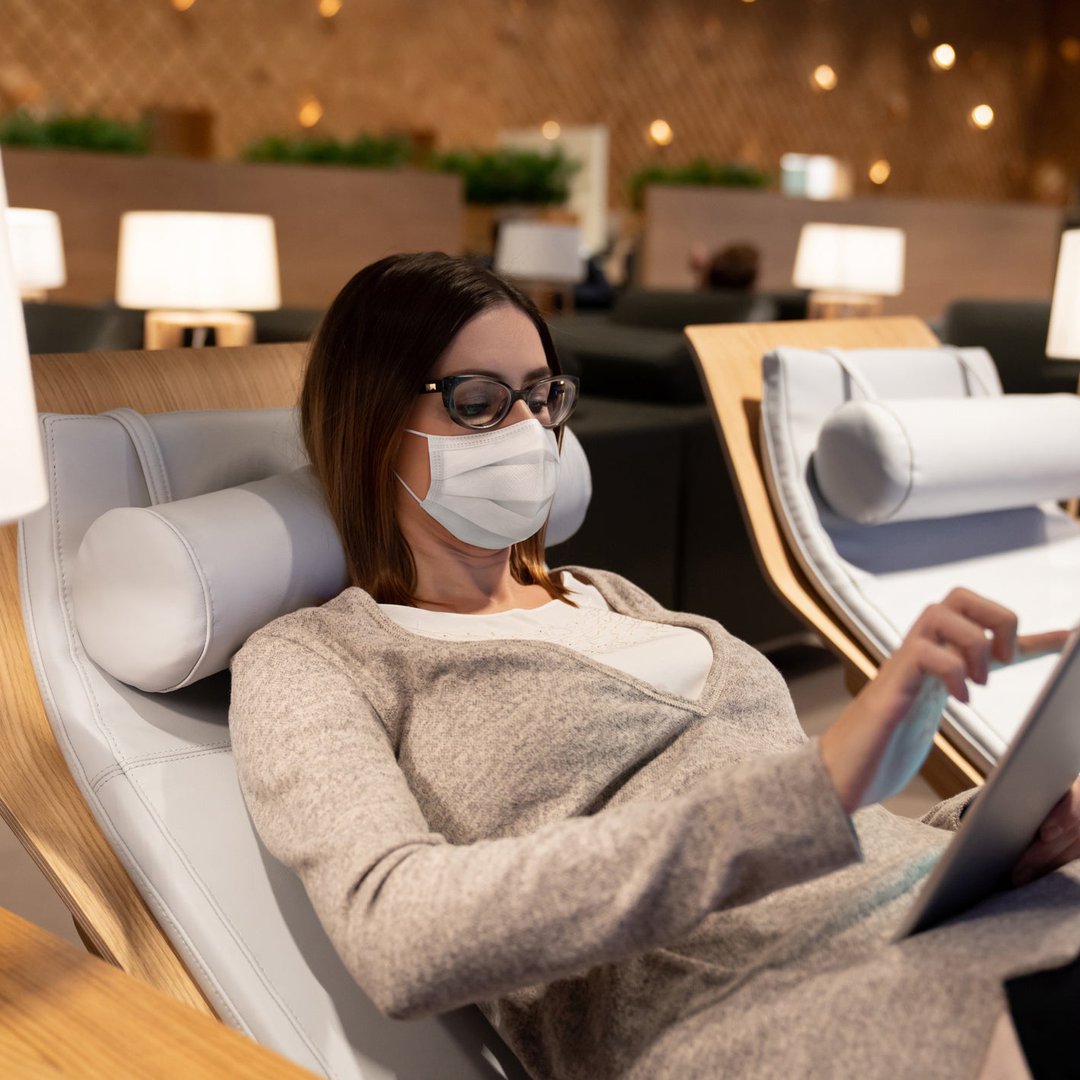 When you're waiting for your flight, visiting an airport lounge is a nice way to make yourself comfortable and enjoy free food and drinks. And since these lounges are so popular with travelers, airport lounge access has become a common credit card perk.
Credit cards with this perk usually provide access to specific networks of lounges. For example, many top travel credit cards include a Priority Pass membership. But now, we're seeing card issuers branch out and offer their own airport lounges.
American Express was the first to do this with its high-end Centurion Lounges. This year, both Chase and Capital One have announced plans to get into the airport lounge game. Here's what we know about each credit card company's upcoming lounges.
Capital One Lounges
Capital One is set to launch three airport lounges in the following locations:
Dallas-Fort Worth International Airport (DFW) in Terminal D
Denver International Airport (DEN) in Concourse A
Washington Dulles International Airport (IAD) in the Main Terminal
The lounge in Dallas is expected to open this fall, and the other two should open in 2022. There will most likely be a fee for entry. A Capital One press release to announce the lounges mentioned that cardholders will be eligible for special entry rates based on which Capital One card they have.
Given that Capital One credit cards don't have expensive annual fees, it's understandable why the card issuer isn't including complimentary lounge access.
Capital One has provided quite a bit of information about lounge amenities. While these can vary by location, here is what you can expect at Capital One Lounges:
High-speed internet
Grab-and-go food options
Dining stations with foods that fit dietary restrictions, including vegan and gluten-free choices
Bars with craft beers and signature cocktails
Coffee bars
Shower suites
Cycling and yoga rooms with Peloton bikes
Relaxation rooms with blankets, pillows, and eye covers
Based on the amenities listed, Capital One Lounges look promising. All the dining, exercise, and relaxation options could put them on equal footing with American Express Centurion Lounges.
Chase Sapphire Lounge by The Club
Chase is collaborating with Airport Dimensions, which operates The Club lounges. Three locations are set to have a Chase Sapphire Lounge by The Club:
Boston Logan International Airport (BOS) in the connector for Terminal B and C
New York LaGuardia Airport (LGA) in Terminal B
Hong Kong International Airport (HKG) in Terminal 1
The three lounges are expected to open sometime in 2022. They'll be accessible to cardholders of the Chase Sapphire Reserve® and as part of the Priority Pass network.
Since several credit cards offer a Priority Pass membership, these lounges won't exactly be exclusive. You could even access them with cards issued by other credit card companies. Travelers don't need Chase credit cards to get in.
The lounge in Boston is expected to have showers, rest and wellness areas, a family section, and a business section. Other than that, there isn't much information available about lounge amenities yet. The Club lounges are typically middle of the pack as far as airport lounges go. They have everything travelers need, but they probably won't wow you.
New airport lounges are on the way
While only six new lounges are planned so far, they'll all be in major airports that get a lot of traffic. It's also likely that there are more to come. Other credit card companies may want to get in on the action, and Capital One and Chase will almost certainly add to their lounge networks.
At the moment, the Capital One Lounges are the more exciting of the two. The amenities look fantastic, and the entry fee should help limit the number of guests. Chase seems to be going for a more accessible lounge product. Those can be a nice way to pass the time before a flight, even if they don't quite get people's attention like a luxury lounge does.