It Just Got Cheaper and Easier to Fly Out of IAD Airport
Image source: Getty Images D.C. travelers can now easily take the metro to Washington Dulles…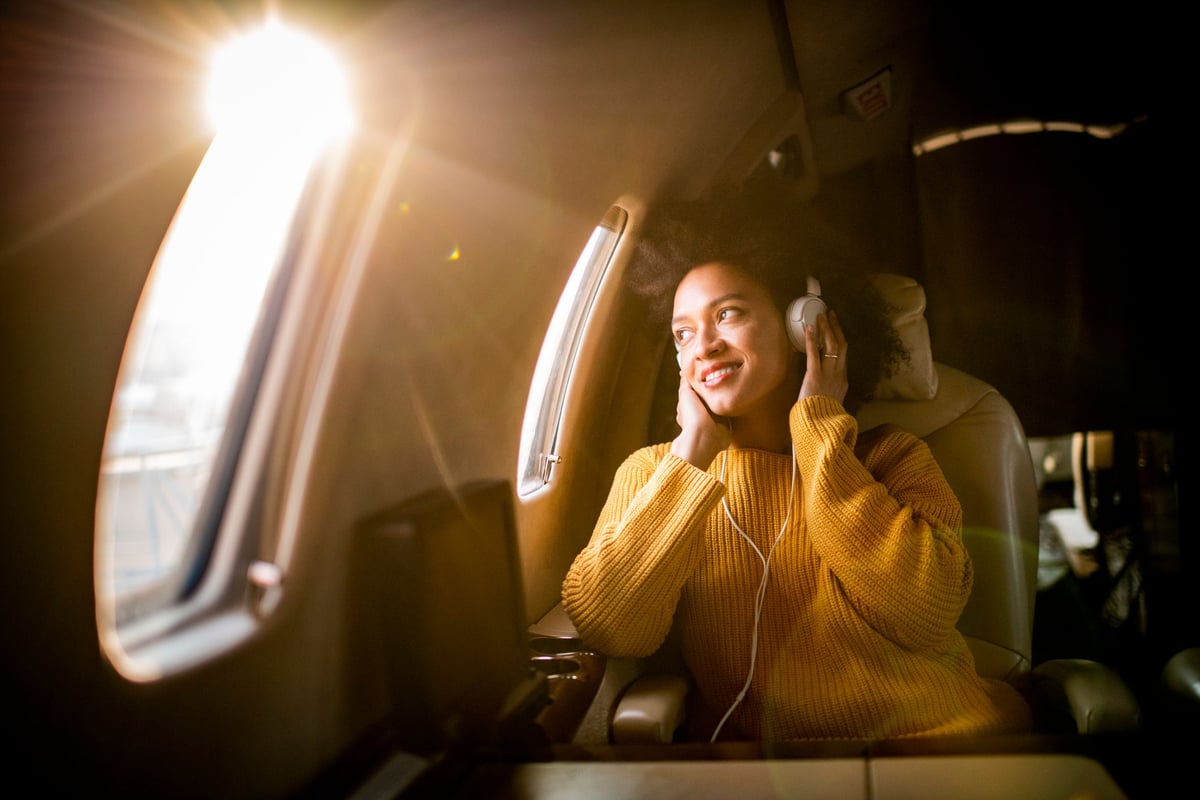 D.C. travelers can now easily take the metro to Washington Dulles International Airport.
---
Key points
Until recently, you couldn't take the Washington D.C. Metrorail to Washington Dulles International Airport (IAD).
The expansion of the metro's blue line now makes it easy and affordable to get to and from the airport.
A metro ride from Washington D.C. to IAD will cost, at most, $6.
---
For residents of Washington D.C., getting to Washington Dulles International Airport (IAD) may now be easier and cheaper. The Metrorail's Silver Line has been expanded to extend rail service to IAD and additional stations in Northern Virginia. For those who live near a metro station and travel frequently, this could result in saving money.
The long-awaited Silver Line expansion is complete
The second phase of Metrorail's 1.5-mile Silver Line expansion project has been years in the making. Despite many hiccups, the project is now complete, and it's possible to take the metro from D.C. to IAD.
As of Nov. 15, 2022, passengers can now ride the metro to and from the airport. In addition to connecting to the newly-added Dulles Airport Station, the line expansion added more metro stops in northern Virginia — which expands public transportation options for many people.
Discover: This card has one of the longest intro 0% interest periods around
More: Consolidate debt with one of these top-rated balance transfer credit cards
Previously, travelers had to make other arrangements to get to the airport. For those without a car, rideshare services like Uber and Lyft provide a popular way to get to the airport. However, this was a pricey choice.
Now, travelers can save money and get to and from IAD more conveniently. If you live in the area, this news could help you keep your credit card balance low.
Calculating the cost savings
You may be wondering how much money this will save the average person.
The cost to use a rideshare service
Rideshare prices vary depending on the time of day, demand for service, and starting location. But it's certainly not affordable to take an Uber or Lyft from D.C. to IAD.
We used two popular rideshare apps to calculate the estimated cost and travel time from the Dupont Circle area to IAD, on a Wednesday afternoon, with an arrival time of around 3 PM.
The lowest price for Uber is $62; the journey would take around 40 minutes.
The lowest price for Lyft is $57; the journey would take around 40 minutes.
Of course, it could cost much more during a busier time of day and when rider demand is high.
The cost of riding the metro to IAD
So, is it cheaper to take the Metrorail? Metro ride costs are determined by the length of the journey and time of day.
When traveling during peak hours, a one-way journey costs $2.25 to $6.
When traveling during off-peak hours, a one-way journey costs $2.00 to $3.85.
That means the highest possible one-way ride cost is $6, and the lowest possible price is $2. At those prices, you don't have to give up on your budget.
We used the metro trip calculator to calculate costs for a similar route.
Let's imagine you're traveling from the Dupont Circle station to the brand-new Dulles Airport station. If you're traveling on a Wednesday and plan to arrive at the airport around 3 p.m., you'll spend $3.85, and the total travel time will be around 75 minutes.
So, while riding the metro to the airport will take more time, it's a budget-friendly solution.
Small lifestyle changes can result in significant savings
If you're a frequent traveler who typically flies in and out of IAD, switching to riding the metro could help you keep more money in your bank account.
Even if you don't live in Washington, D.C., you may be able to make small changes in your life to save more money. That may mean trimming your takeout spending or checking out books at your local library instead of buying new books online.
Don't be afraid to look for ways to switch up your routines and take advantage of money-saving opportunities to reach your personal finance goals sooner.
Top credit card wipes out interest until 2024
If you have credit card debt, transferring it to this top balance transfer card secures you a 0% intro APR for up to 21 months! Plus, you'll pay no annual fee. Those are just a few reasons why our experts rate this card as a top pick to help get control of your debt. Read our full review for free and apply in just 2 minutes.