In New Credit Card Wars, Consumers Emerge As Big Winners
An all-out war is about to break out among credit card issuers as they battle…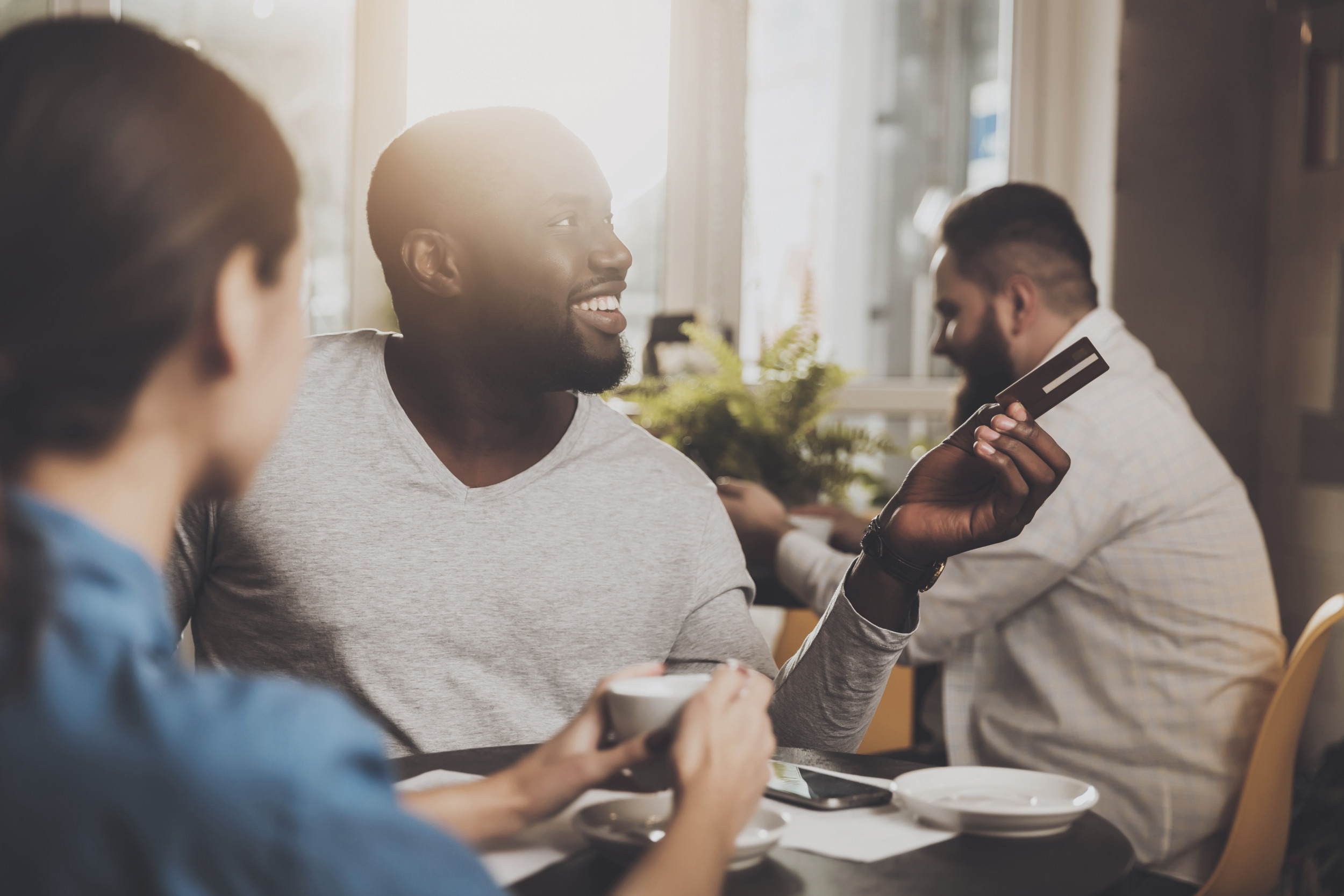 An all-out war is about to break out among credit card issuers as they battle for the chance to finance Americans' post-pandemic splurges, experts predict. The real winners, though, will be consumers, as companies roll out competitive new cards and sweeten current offerings with heftier bonuses, enhanced rewards and longer zero-interest financing, all in an effort to capture as much of the anticipated surge in spending as possible.
"The next six months to a year will be one of the most competitive times ever in the credit card space," says Matt Schulz, chief credit analyst at LendingTree. "Ultimately, that's good news for consumers."
The latest salvo: This month Chase unveiled an eye-popping 100,000-point sign-up bonus for the Chase Sapphire Preferred, one of its most popular credit cards—a deal worth at least $1,250 to new cardholders. That represents a 20,000-point increase over the card's previous sign-up offer, which was already one of the best in the industry.
New users of the travel rewards card—a winner in Newsweek's Best Credit Cards 2021 rankings for best travel credit card and best sign-up bonus even before unveiling the new offer—qualify for the bonus if they spend at least $4,000 within the first three months of opening the account. It's Chase's most valuable enticement to lure new customers since the bank debuted the Preferred's much costlier sister card, the Sapphire Reserve (annual fee: $550 a year), back in 2016. By contrast, the Sapphire Preferred costs cardholders a relatively modest $95 a year.
"When Chase offered a 100,000 sign-up bonus on its Reserve card five years ago, it was seen as the peak of the credit card arms race. It was a huge deal in terms of value, caused a huge phenomenon and generated a ton of new sign-ups for the bank," says Schulz. In fact, the bonus was so generous it reduced the bank's profits by $200 million in the final quarter of 2016 and it was expected it would take five years to break even on the product, according to an analysis from Sanford C. Bernstein & Co. at the time.
That, in turn, caused Chase and other issuers to recalculate the tipping point on such offers, Schulz adds. Chase ended up downgrading their offer a couple months after the card's debut, but many other issuers over the next year bumped up their own welcome packages to compete, though not to the level of that initial six-figure point offer.
Now that Chase—one of the biggest players in the credit card space—is rolling out its highest-ever bonus point offer again, this time on a more affordable card, all its competitors will once again be re-evaluating their own offerings, Schulz says, and are likely to fire back with enhanced deals of their own.
In fact, that's already started to happen.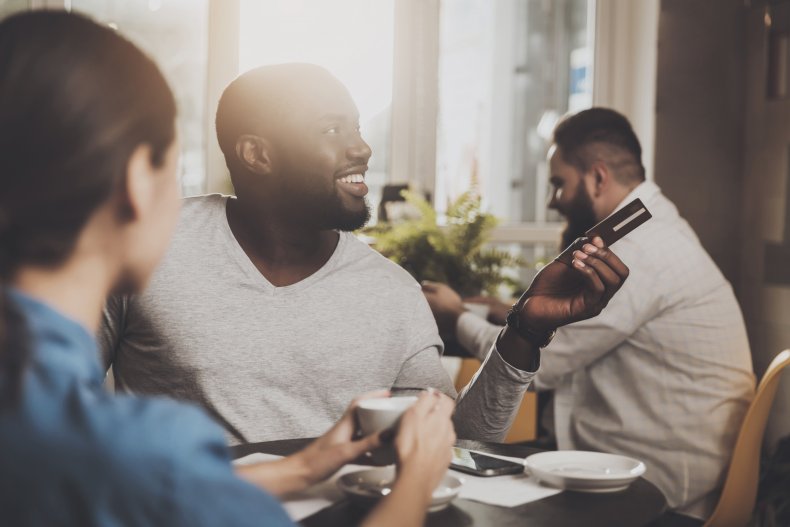 At the end of March, Capital One bumped up the sign-up bonus on its popular Venture Rewards card to 100,000 miles. Calculations by The Points Guy, a card review site, still puts Chase's offer at a higher overall value: Including the sign-up bonus, Capital One's deal is worth up to $1,700, depending on the partners and offers cardholders leverage in its reward portal, while Chase's all-in offer is worth up to $2,000. Not bad for two cards that charge an annual fee on the industry's lower side—$95 a year—given that the range runs as high as $5,000.
American Express also recently rolled out a 75,000-, 100,000- or 125,000 point sign-up bonus on its elite Platinum card (individuals see different bonuses when they apply online, depending on their personal credit profile) and upped its reward rate for the first six months on gas and grocery purchases from one point per dollar spent to 10 points per dollar, up to $15,000 in such purchases. The Points Guy puts this bonus at a value of $1,500-$2,500, though it will cost you $550 a year to use the card.
Additionally, many issuers are likely to keep the heighten rewards rates they've began offering over the last year for pandemic-focused categories like streaming services and take-out food deliveries as they've proven so popular with card users.
But issuers aren't just polishing up their existing card offerings. Some have chosen to bring out entirely new options to win you over.
In July, Wells Fargo will begin offering a new cash back card that could rival the Citi Double Cash card, Newsweek's pick for the best overall big bank credit card. It will come with no annual fee, a 2 percent cash-rewards rate on all purchases, with no spending limit; a $200 cash sign-up bonus and the card will not charge interest on new purchases and balance transfers for the first 15 months.
Citi, meanwhile, just rolled out the Custom Cash card, which pays out up to 5 percent cash back on the first $500 spent in certain categories each month. It too comes with no annual fee, a $200 sign-up bonus and a 15-month zero percent interest rate on new purchases and balance transfers.
"Credit card issuers were very cautious in 2020. They originated 25 percent fewer accounts compared with 2019, and the total credit limits of those newly originated accounts were down 37 percent year over year," says Ted Rossman, senior industry analyst with CreditCards.com. "Activity is starting to pick up. The credit card industry isn't all the way back yet, but it's getting there."
Companies' eagerness to bring on new customers in 2021 means that the cautiousness exercised during the pandemic will disappear. Credit standards will begin to relax again, translating to more new card approvals for consumers and an increase in credit limits.
Americans needn't worry too much about being denied access to one of these cards anyway. Credit scores actually improved in 2020 by eight points on average, according to Experian, and balances dropped as stimulus payments and reducing spending on dining out and travel led many people to pay off debts.
The best move for consumers, says The Points Guy's Credit Cards Editor Juan Ruiz: "Monitor the landscape over the next few months and if a specific card product aligns with your spending habits and lifestyle goals, consider jumping on a lucrative offer."