I Wouldn't Consider a Travel Credit Card That Didn't Offer This Perk
Image source: Getty Images When it comes to a travel credit card, there's one key…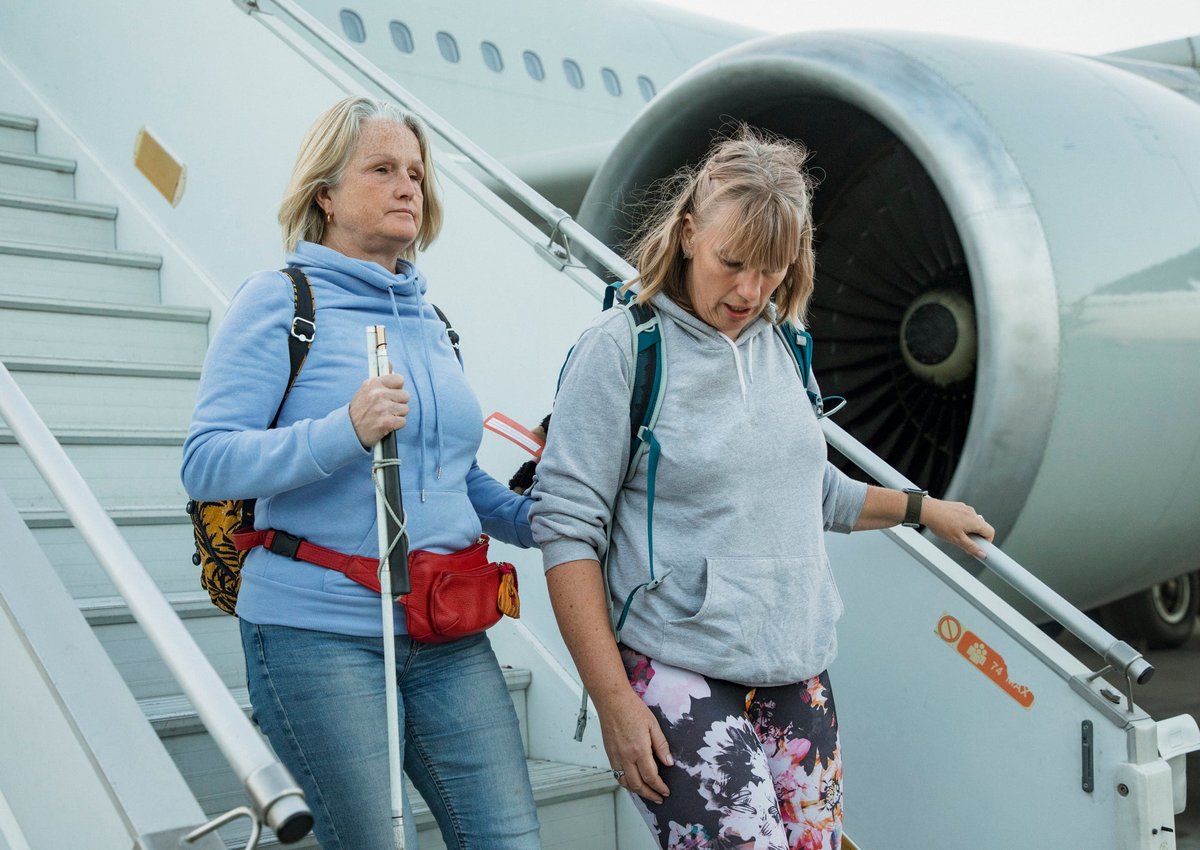 When it comes to a travel credit card, there's one key feature I look for above all others.
---
Key points
There are many different travel credit cards available, all with different perks and features.
I would never sign up for a travel card that doesn't offer airline lounge access.
The food offerings and better wifi access in lounges make them worth the fees that travel credit cards often come with.
---
Like many people, my family and I have started traveling again now that the COVID-19 pandemic has begun to wane. As a result, we decided to get a new travel rewards credit card.
As I began considering all of the different credit card options out there, there was one key feature that I looked for first. In fact, this feature was so important to me, I would not consider opening a travel credit card without it.
This feature is an absolute must for any travel credit card
When looking around for a travel credit card, the feature that I absolutely insist upon is airline lounge access.
Discover: This card has one of the longest intro 0% interest periods around
More: Consolidate debt with one of these top-rated balance transfer credit cards
Many airlines have lounges for customers who have their co-branded credit cards. And some travel cards have lounges of their own that cardmembers can go to relax in before they fly. Often, the cards that offer access to these lounges come with annual fees. But, for me, these fees are well worth paying and I'd rather have a card that costs money but offers lounge access when compared with one that doesn't.
Lounge access is an important feature for me for a few reasons. One of the biggest is that most airline lounges provide food offerings, including soups and other options like a taco bar or meatball sandwiches as well as coffee, fruit and other drinks. Because I can access food in these lounges, I don't have to buy meals for my family of four while we are at the airport. We can also get food that's a little bit healthier than from fast food places at airports. And, in my experience, the food tastes better too — which is important when you have picky kids.
Lounge access also matters to me because I can usually get better wifi access without having to pay for it in airline lounges. This makes it possible for me to work while traveling. And the lounges offer a comfortable place to relax away from the hustle and bustle where you don't have to fight for a seat, so I know we'll be comfortable — and my kids can get a chance to nap if our flight is delayed.
If I didn't have a credit card offering lounge access, I'd have to pay for it — which is expensive — or forgo it and lose out on perks that matter a lot to me. I don't like either of these options, so I make absolutely certain that any travel card I sign up for offers airline lounges as one of its perks.
Focus on the features most important to you
For me, lounge access is important so that's the first thing I look at when evaluating a travel card. But, everyone is different. For some people, other perks such as travel insurance or free checked bags on flights may be more important.
The good news is, with so many travel cards out there, just about everyone can find one that's a good fit. So, just decide what features you want to prioritize when signing up for a credit card and then find one that's right for you.
Top credit card wipes out interest until 2024
If you have credit card debt, transferring it to this top balance transfer card secures you a 0% intro APR for up to 21 months! Plus, you'll pay no annual fee. Those are just a few reasons why our experts rate this card as a top pick to help get control of your debt. Read our full review for free and apply in just 2 minutes.