Here Are the 3 Credit Cards Ramit Sethi Uses and Why They Might Be Right for You
Image source: Getty Images Ramit Sethi keeps it simple with a cash back card, a…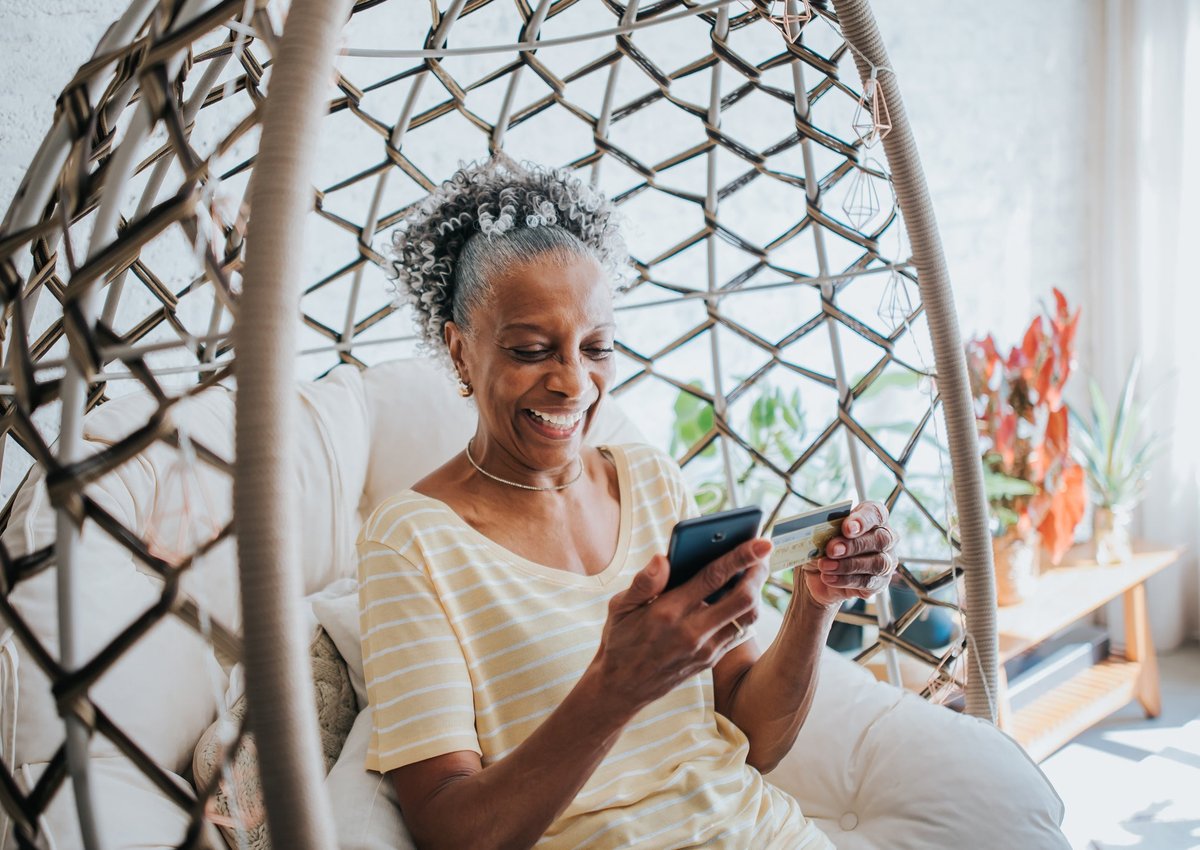 Ramit Sethi keeps it simple with a cash back card, a travel card, and a luxury card.
---
Key points
Personal finance author Ramit Sethi has three credit cards to avoid overcomplicating his finances.
The two he uses regularly are a Fidelity 2% cash back card and the Chase Sapphire Reserve®.
He also has The Platinum Card® from American Express.
---
Ramit Sethi is a big believer in fighting for simplicity with your finances. It saves you time, and he says that as your financial system gets more complicated, there are more places it can go wrong. For that reason, he only has three credit cards, and he uses two of them most often. In a TikTok video, he told viewers exactly which cards he uses.
I love it when financial experts are open about the credit cards they actually use. Sethi has an interesting combination of cards you don't see used together often. If you're looking for a simple and effective combo of rewards credit cards, here are his picks.
1. A Fidelity 2% card for personal use
Sethi says that for his personal card, he uses a Fidelity 2% cash back card. He's referring to the Fidelity® Rewards Visa Signature® Credit Card, which earns an unlimited 2% cash back on purchases. It also doesn't charge an annual fee.
Discover: This card has one of the longest intro 0% interest periods around
More: Consolidate debt with one of these top-rated balance transfer credit cards
When the goal is keeping it simple, there's no beating a 2% cash back card. That's the highest flat rate I've found, so it's great if you don't want to manage bonus categories. You can use it on all your everyday purchases, earn cash back, and redeem it as a statement credit to bring down your credit card bill.
2. The Chase Sapphire Reserve® for travel
The next card Sethi uses is the Chase Sapphire Reserve®. He considers it one of the best travel credit cards, and he'll occasionally redeem the points it earns for travel. Most likely, he uses it for purchases where it earns bonus rewards, including travel and dining.
This Chase credit card is on the expensive side, as it has a $550 annual fee. However, it also has a $300 annual travel credit and quite a few other valuable perks. For frequent travelers, it can more than justify the cost.
3. The The Platinum Card® from American Express for airport lounge access
Sethi says that for pure luxury, he carries The Platinum Card® from American Express, but he also admits that this doesn't make much financial sense. This card has a massive $695 annual fee (see rates and fees), and some of the benefits can be tricky to use.
So, why does Sethi have it? His reason is that this American Express card offers excellent airport lounge access. Most importantly, it provides access to American Express Centurion Lounges, a benefit you won't find with many other credit cards. Terms apply.
Are these three credit cards right for you?
Sethi's credit card combo is good overall. There are some easy improvements that could be made, though. You could:
Leave out The Platinum Card® from American Express. This is definitely the one card that could be cut without much of a day-to-day difference, since it's in the lineup for its luxury travel perks. Some people really like owning The Platinum Card® from American Express, but if the cost is too much, it's not a big deal to leave it out.
Get a different 2% cash back card. The Wells Fargo Active Cash® Card also earns an unlimited 2% cash back on purchases, plus it offers a welcome bonus. It works just as well, and it gives you the opportunity to earn some bonus cash up front.
Go with the Chase Freedom Unlimited® and the Chase Sapphire Reserve®. The nice thing about Chase credit cards is that they work well together, because you can combine all the points you earn from them. The Chase Freedom Unlimited® is a no annual fee card with a few bonus categories, and it earns an unlimited 1.5% back on non-bonus purchases.
Keeping it simple is a great approach to take with your credit cards. Just remember you can also do that with your own combination of cards. The credit cards Sethi chose work for him. You could get the same ones if you want, or you could go over some top credit cards yourself and pick two or three that would make a good team in your wallet.
Top credit card wipes out interest until 2024
If you have credit card debt, transferring it to this top balance transfer card secures you a 0% intro APR for up to 21 months! Plus, you'll pay no annual fee. Those are just a few reasons why our experts rate this card as a top pick to help get control of your debt. Read our full review for free and apply in just 2 minutes.