DLR Group Completes Latest AC Hotel in Washington, DC
AC Hotels plants its third flag in the nation's capital with the launch of the…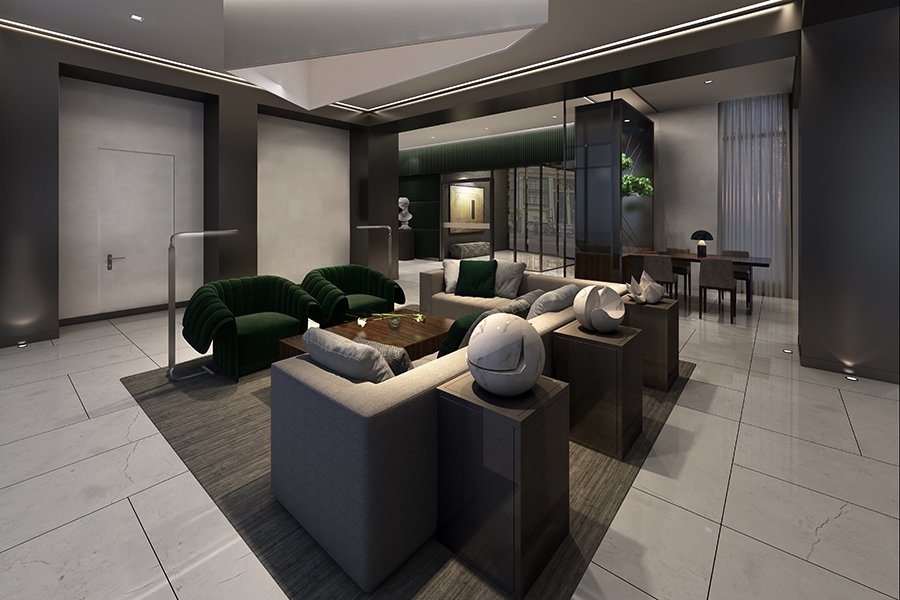 AC Hotels plants its third flag in the nation's capital with the launch of the AC Hotel Washington DC Capitol Hill Navy Yard. Located along the city's bustling waterfront, the property features architecture by R2L Architects, while interiors from DLR Group harmoniously juxtapose a modernist flair with a distinctive sense of history.
"Time and again we find ourselves in search of balance, seeking a combination of respect for our history while reflecting on our growth and our improvement," DLR Group hospitality leader and principal Staci Patton says. "We struck a balance by combining architectural rigor, inspired by the master architects of Washington, with contemporary relevance that embraces the sensuality and modernism indicative of the AC Hotels brand. Playing off traditions grounded in hierarchy and symmetry, a series of subtle architectural rooms leads guests through a transformative experience."
A cohesive artistic signature and sultry palette permeate the interior, which includes focal points like columns clad with a dark luster. Rough natural limestone accents and soft drapery further evoke a timelessness across spaces that showcase both heritage and progressive elements. Sharp angular pathways recall the city's numerous monuments along with an illuminated sculptural ceiling and deep recessed features. Rich green upholstered walls are featured in the lobby to channel the influence of nature, while a framed bonsai tree anchors the AC Lounge, suspended to theatrically express a tension between tradition and modernity. A trio of metal mesh sculptures also animate the hotel's interiors with abstractions of DC landmarks.
Designed by Ellis Adams Group, modern rooftop bar and restaurant Smoke & Mirrors crowns the property on the 11th floor. The 350-person indoor-outdoor venue embraces a unique vantage point of Capitol Hill, while a 24-hour, 10,000-square-foot fitness center and 3,000 square feet of sunny, flexible meeting space rounds out the onsite amenities. Plus, each of the 225 accommodations are defined by sleek modern furnishings and a sense of openness that encourages relaxation.
More from HD:
The 30 Best Hotel Openings of 2021
What I've Learned Podcast: Chad Oppenheim
Register Now: HD Expo + Conference 2022