Citi Prestige's Travel Credit Covers Supermarkets and Restaurants Through 2021
Thanks to this update, it's much easier to take advantage of your Citi Prestige® Card's…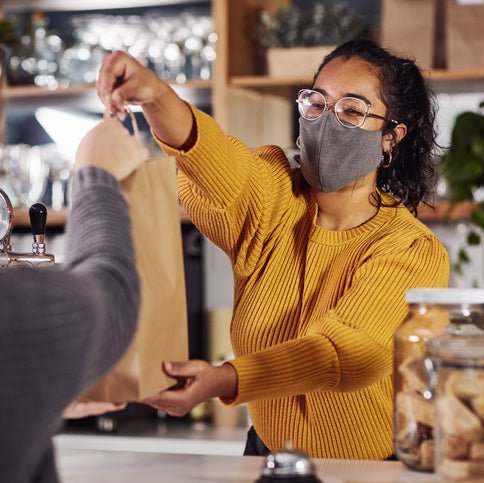 Thanks to this update, it's much easier to take advantage of your Citi Prestige® Card's travel credit.
Like most premium rewards cards, the Citi Prestige® Card offers a sizable travel credit. You get a $250 credit for travel purchases every year, enough to take off just over half of the card's $495 annual fee.
Since travel credits got much harder to use in 2020, Citi made this one more flexible. Starting on May 1 and lasting through Dec. 31, the $250 credit also applied to supermarket and restaurant purchases.
That deal is back for all of 2021, giving cardholders more ways to cash in their credit. Here's what you need to know about using your credit and the rest of the Citi Prestige® Card's perks.
How to use your Citi travel credit
The credit on the Citi Prestige® Card automatically applies to any eligible purchases. There's nothing you need to do besides spend money on travel, at the supermarket, or at restaurants. The restaurant category also covers takeout purchases.
Your first $250 per calendar year in eligible spending will be reimbursed. And since this card's travel credit resets every calendar year, it's possible to get it twice while only paying the annual fee once.
Let's say you open the card in August 2021. Citi would charge you the $495 annual fee, and you could use the $250 credit for 2021. In January of 2022, you'd have another $250 credit available, even though your next annual fee wouldn't be due until August.
Other benefits of the Citi Prestige® Card
If you're thinking about getting the Citi Prestige® Card, its benefits match up well with the best travel rewards cards. In addition to that $250 travel credit, it also offers:
50,000 bonus points for spending $4,000 within three months of account opening
The fourth night free on hotel bookings of four nights or longer made through the Citi ThankYou Rewards site (available up to twice per calendar year)
Airport lounge access
A Global Entry/TSA PreCheck credit
5 points per $1 on restaurant and air travel purchases
3 points per $1 on hotel and cruise line purchases
1 point per $1 on all other purchases
Flexible Citi ThankYou points that you can transfer to travel partners or redeem at a fixed rate for cash travel bookings
The big selling point is that fourth night free hotel benefit. If you book two hotel stays of four nights or longer per year, you'll save quite a bit of money thanks to the Citi Prestige® Card.
Another reason this card stands out is its rewards rate. Not many credit cards offer 5 points per $1 in any spending categories. The Citi Prestige® Card offers that rate in two popular categories, plus 3 points per $1 in two more. That makes it one of the top credit cards for earning lots of rewards points.
Citi goes a step further than the competition
What I like about this move from Citi is that it's already decided to expand the Citi Prestige® Card's travel credit for all of 2021.
That's longer than the changes made by other card issuers. The Chase Sapphire Reserve® updated its $300 travel credit to cover groceries and gas, but that is currently slated to end after June 30, 2021. The U.S. Bank Altitude™ Reserve Visa Infinite® Card updated its $325 travel credit to cover takeout, food delivery, and dining, but that also only lasts through June 30.
Even though those deals may be extended further, it's nice to see Citi make a change for the whole year from the beginning.