Chase and Capital One Are Opening Their Own Airport Lounges. Here's What It Could Mean for Cardholders
Image source: Getty Images Airport lounge access is one of the best perks of travel…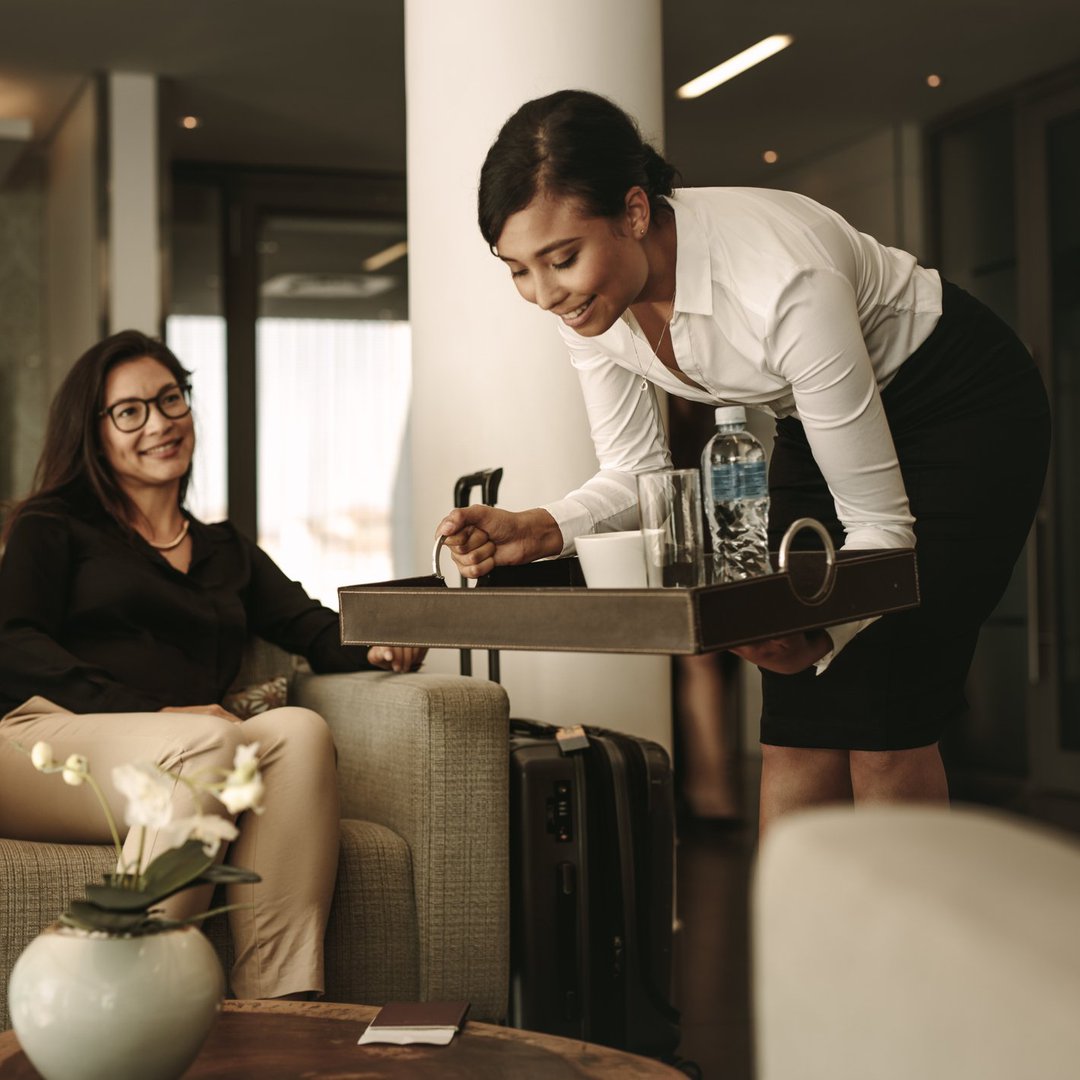 Airport lounge access is one of the best perks of travel rewards cards.
---
Key points
Capital One has one lounge open, and two more coming this year.
Chase plans to open at least six airport lounges starting later in 2022.
Access to the lounges isn't exclusive to cardholders — but it could be at some point.
---
Until recently, most airport lounges were owned by either the airlines or third-party networks. For example, you could go to a Delta Sky Club lounge if you were on a Delta flight, or hit The Club lounges if you were willing to fork over the cash.
When it came to credit card issuers, only American Express was in the game with its Centurion lounges. Even when credit cards started including lounge access as a cardholder perk, that perk was mostly for Priority Pass network lounges, not issuer-branded lounges.
But things are changing. Last year, Chase announced plans to open its own airport lounges. A few months later, Capital One opened its very first lounge. And both issuers have more lounges on the horizon.
Two more Capital One lounges, six Chase lounges to come
Given how long American Express has been building lounges, it makes sense it has nearly two dozen around the world. Chase and Capital One are less diving in than they are dipping their metaphorical toes in the water.
Currently, Capital One has a single open lounge, located at the Dallas Fort Worth International Airport (DFW). But it does have plans to open two more lounges this year, one at Denver International Airport (DEN) and another at Dulles International Airport (IAD).
Chase's lounges — dubbed Chase Sapphire Lounge by The Club — aren't open yet, but it does plan to open its first lounge, located at Boston Logan National Airport (BOS), later this year. Five more lounges will reportedly follow, one each at LaGuardia Airport (LGA), San Diego International Airport (SAN), Phoenix Airport (PHX), Las Vegas Airport (LAS), and Hong Kong International Airport (HKG).
New lounges are a cardholder perk — but not exclusive
So, what does this mean for Capital One and Chase cardholders? Well, when it comes to Capital One, the new lounges will be an extra perk for select cardholders:
Unlike the Centurion lounges, however, you won't need a credit card to enter a Capital One lounge. Anyone interested in giving it a try will be able to buy a day pass for $65 a pop.
The Chase lounges are even more accessible. Since Chase is partnering with The Club, its lounges will actually be part of the Priority Pass network. This means that not only will Chase Sapphire Reserve® cardholders have unlimited access — so will anyone else with a Priority Pass membership.
Stricter entry requirements coming?
For the eligible Capital One cardholders, the new lounges are a pretty nice perk, especially in light of how crowded lounges can get during peak hours. But the lack of cardholder exclusivity a la Centurion lounges means paid visitors could still pack a Capital One lounge pretty quickly.
And when it comes to the new Chase lounges, making them accessible to anyone with a Priority Pass membership likely means they'll be just as crowded as the other Priority Pass options. This means the Chase lounges aren't really any better for Chase cardholders than any other new network lounge.
But — that may change in the future. If Chase's lounge network gets large enough, there could be a chance of tightened restrictions in the future. If it ever limits the lounges to, say, Chase Sapphire Reserve® cardholders, that could be a card perk really worth talking about.
Similarly, if Capital One's lounge network gets large enough to be a true Centurion competitor, it could be a true gamechanger in the travel rewards card market.
One of the most compelling reasons to get The Platinum Card® from American Express is the unparalleled lounge access. Another card with a comparable lounge network — especially if it maintains a lower annual fee — could finally unseat the current champ.
Top credit card wipes out interest until 2023
If you have credit card debt, transferring it to this top balance transfer card secures you a 0% intro APR into 2023! Plus, you'll pay no annual fee. Those are just a few reasons why our experts rate this card as a top pick to help get control of your debt. Read our full review for free and apply in just 2 minutes.