Can You Book 'The White Lotus' Hotels With Credit Card Points?
Image source: Getty Images The show's hotels are just as pricey as they look, but…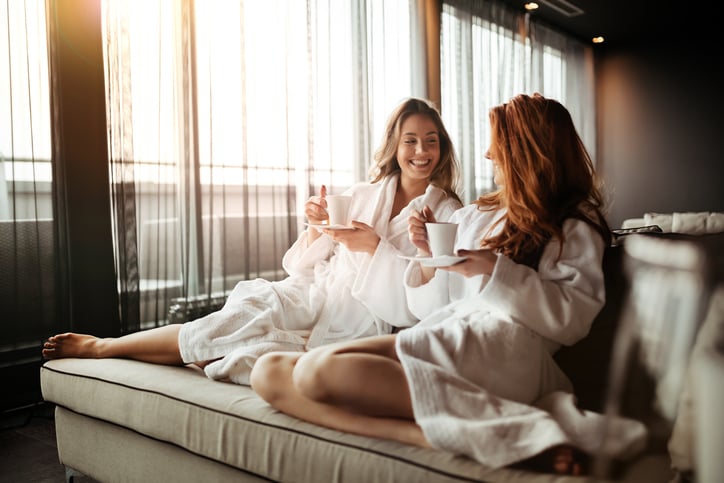 The show's hotels are just as pricey as they look, but points could help you save on a booking.
---
Key points
HBO's hit series "The White Lotus" filmed its first two seasons at Four Seasons hotels.
Since Four Seasons doesn't have a loyalty program, you can't book an award stay.
However, if you have a travel card that lets you redeem points as cash, you could use your points that way for a booking.
---
The White Lotus by Mike White has everything I want in a show. Sharp writing. Biting satire. Interesting characters. And best of all, gorgeous luxury hotels that I immediately want to fly out and visit, even if guests occasionally turn up dead. It's worth the risk.
As you'd probably expect, booking these hotels isn't easy on the wallet. Rooms can cost thousands of dollars per night during the high season. Travel credit cards are often a good way to make these kinds of luxury bookings more doable. If you're interested in staying at a White Lotus hotel and possibly paying in points, here's what you need to know.
Which hotels are used in "The White Lotus"?
The first two seasons of The White Lotus were filmed at Four Seasons properties. Here were the specific hotels chosen for each season:
Discover: This card has one of the longest intro 0% interest periods around
More: Consolidate debt with one of these top-rated balance transfer credit cards
Season one was filmed at Four Seasons Resort Maui at Wailea.
Season two was filmed at Four Seasons San Domenico Palace in Taormina, a town on the coast of Sicily.
While neither is ever cheap, prices depend on when you visit and the room you book. For example, at San Domenico Palace, rooms are available for under 1,000 Euros per night during the low season. A suite will cost you much more, typically anywhere from 2,000 to 5,000 Euros per night. During the high season in the summer, even a standard room costs over 2,000 Euros per night, and suites can cost three times that.
Can you book "White Lotus" hotels with credit card points?
Yes, but only if you have credit card points that can be redeemed for cash travel purchases. Unlike many hotel brands, Four Seasons doesn't have a loyalty program where you can earn points and redeem them for free stays. No loyalty program means booking an award stay simply isn't an option.
Instead, you'll need a credit card that lets you turn your points into cash to book travel. You can do this with travel cards in the following rewards programs:
These card issuers have their own travel portals where you can book hotel stays, flights, and other types of travel. You have the option of paying in cash or redeeming your points at a fixed rate for your booking. For example, Capital One offers a fixed rate of $0.01 per Venture mile. If you have 100,000 miles, you could book $1,000 in travel through Capital One Travel.
Chase offers the most value when redeeming points this way. Depending on which Chase credit card you have, you can get $0.0125 to $0.015 per point on travel bookings. By redeeming 100,000 Chase points, you could book $1,250 to $1,500 in travel.
Expensive whether you're paying in points or cash
While you can use points to book the White Lotus hotels, the fact that you need to use them as cash means there are no great deals to be had. Any stay of three nights or more will cost thousands of dollars, so you'll likely need to part with 200,000 to 300,000 points, minimum. If you want the full, seven-day White Lotus experience, you're potentially looking at a price of $10,000 or much more, depending on the room.
These are extremely nice hotels, and if you want to stay at one, credit card points at least help you bring the cost down. It's still going to be expensive, but if you have a big stash of points, they could make a stay doable for your budget. Or, if not, here are a few alternative options:
Use points to book your flights. Award bookings with points are a great way to get a deal on business- or first-class tickets that would otherwise cost thousands. You could save big on your flight with your points, and then put that money you saved towards a stay at a Four Seasons property.
Pick a luxury hotel that offers award stays. Four Seasons certainly isn't the only game in town. If you're open to other high-end properties, there are many luxury hotels that are part of loyalty programs and have their own hotel credit cards.
Top credit card wipes out interest until 2024
If you have credit card debt, transferring it to this top balance transfer card secures you a 0% intro APR for up to 21 months! Plus, you'll pay no annual fee. Those are just a few reasons why our experts rate this card as a top pick to help get control of your debt. Read our full review for free and apply in just 2 minutes.