Bumped From Your Flight? You Could Be Entitled to 400% of Your Ticket Price
Image source: Getty Images In case you ever get bumped from a flight, make sure…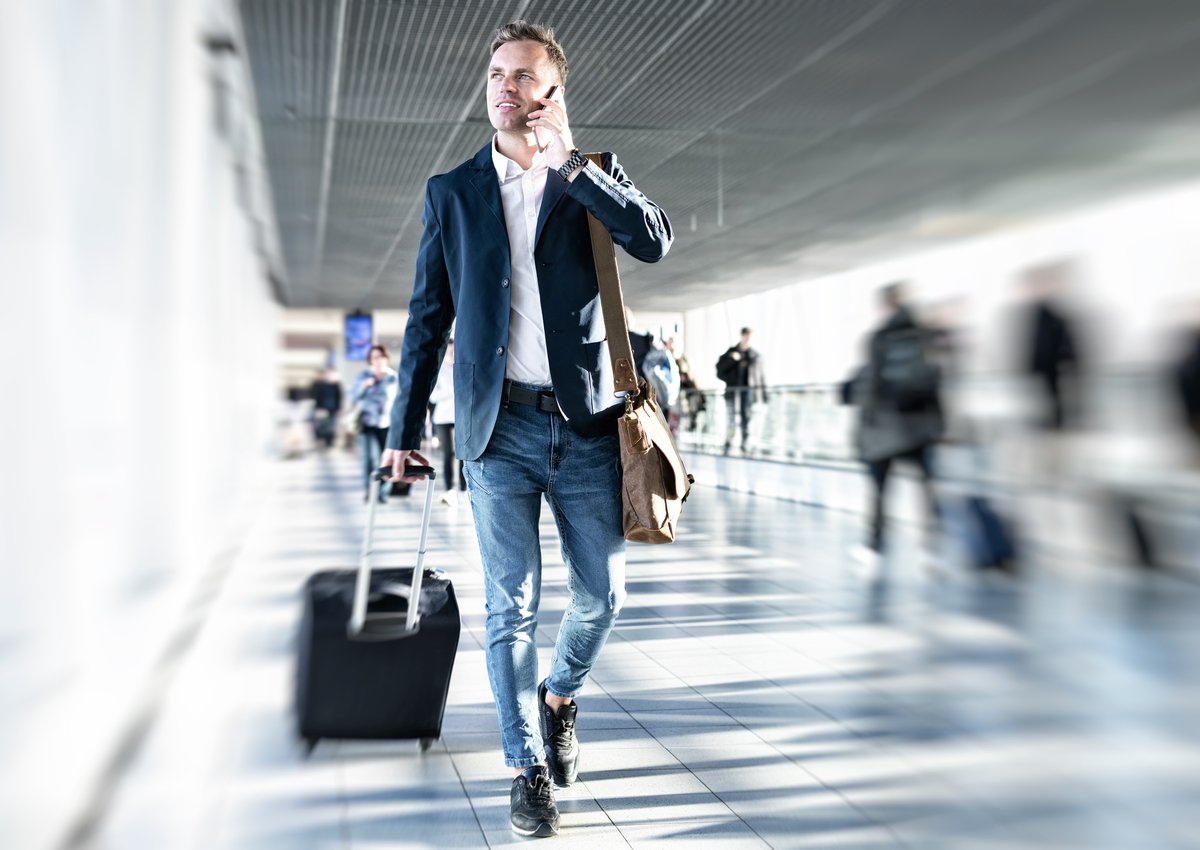 In case you ever get bumped from a flight, make sure you know what the rules are.
---
Key points
Airlines bump passengers from overbooked flights when there aren't enough volunteers willing to give up their seats.
You could be entitled to compensation of 200% to 400% of the one-way fare price in this situation.
Protections are limited for flight delays and cancellations, but you can prepare for these with travel insurance.
---
It's been a rough holiday travel season for travelers. Airlines have delayed or canceled thousands of flights, leaving many people stranded. Even flights that depart on time can be overbooked, which often means some unlucky passengers are bumped.
Bumping is when an airline selects passengers to give up their seats. If this happens to you, the airline may be required to pay you for the inconvenience.
How compensation works when you're bumped from a flight
Sometimes an airline has more passengers for a flight than it has seats. This is usually due to the flight being overbooked. In this situation, the airline first needs to ask passengers to voluntarily give up their seats in exchange for compensation.
Discover: This card has one of the longest intro 0% interest periods around
More: Consolidate debt with one of these top-rated balance transfer credit cards
If there aren't enough volunteers, then the airline will select passengers to give up their seats. It must establish a fair criteria to decide who gets bumped, such as a passenger's check-in time or the fare purchased.
When you're bumped due to an oversold flight, you could be entitled to denied boarding compensation. There are situations when airlines don't need to pay bumped passengers, including charter flights and flights departing from a foreign location. The U.S. Department of Transportation (DOT) includes a full list of these exceptions on its bumping and oversales page. Otherwise, you're entitled to denied boarding compensation if:
You have a confirmed reservation.
You checked in for your flight on time.
You arrived at the departure gate on time.
The airline cannot get you to your destination within one hour of your flight's original arrival time.
Compensation amounts for bumped passengers
The amount airlines are required to pay bumped passengers depends on the length of the delay and whether it's a domestic or international flight. Here are the denied boarding compensation amounts for domestic flights:
One to two hour arrival delay: 200% of one-way fare (airlines may limit the compensation to $775 if the one-way fare is higher than $775)
Over two hour arrival delay: 400% of one-way fare (airlines may limit the compensation to $1,550 if the one-way fare is higher than $1,550)
For international flights, the amount is 200% of the one-way fare for one to four hour arrival delays with that same $775 limit. It's 400% for over four hour arrival delays with the same $1,550 limit.
These are the amounts airlines must pay by law. They can pay more if they choose to. Airlines must offer the compensation at the airport on the same day. If the airline provides substitute transportation that leaves before it can pay the passenger, then it must pay the passenger within 24 hours of the bumping incident.
What about flight delays and cancellations?
The rules above only apply if you're bumped from an overbooked flight. They don't apply if your flight is delayed or canceled.
Unfortunately, there are no protections in the United States for delayed flights. You may be entitled to a refund if your flight is significantly delayed, but there's no strict definition of a significant delay. The DOT determines this on a case-by-base basis.
If your flight is canceled, most airlines will rebook you. However, if you decide to cancel your trip entirely, then you're entitled to a refund.
Although there are limited legal protections in these situations, all the major U.S. airlines have made commitments for what they'll do in the event of controllable delays and cancellations. These may include:
Rebooking you on a flight with the same airline after a cancellation or significant delay
Providing or paying for your meal if you're waiting for three hours or more
Providing a hotel for overnight cancellations or delays
Some airlines have made more of these commitments than others. The DOT keeps track of which airlines have made which commitments on its airline customer service dashboard.
How to protect yourself from flight issues
Flight issues happen, and there's no way to guarantee that they don't happen to you. Since DOT protections are limited, it's important to take your own steps to protect yourself.
The best option is to have travel insurance coverage. Most plans cover you in the event of a flight delay or cancellation. Although this is something you can buy, there are also many popular travel credit cards that offer complimentary travel protections. If you want to avoid an extra travel expense, getting one of these credit cards is well worth it.
No matter how prepared you are, dealing with flight delays or getting bumped are inconvenient. But having travel insurance and knowing when you're entitled to compensation will at least help you out financially.
Top credit card wipes out interest until 2024
If you have credit card debt, transferring it to this top balance transfer card secures you a 0% intro APR for up to 21 months! Plus, you'll pay no annual fee. Those are just a few reasons why our experts rate this card as a top pick to help get control of your debt. Read our full review for free and apply in just 2 minutes.