Beware This Big Change to the American Express Platinum Card in 2023
Image source: Getty Images The timeless battle between free — and good. Key points Too…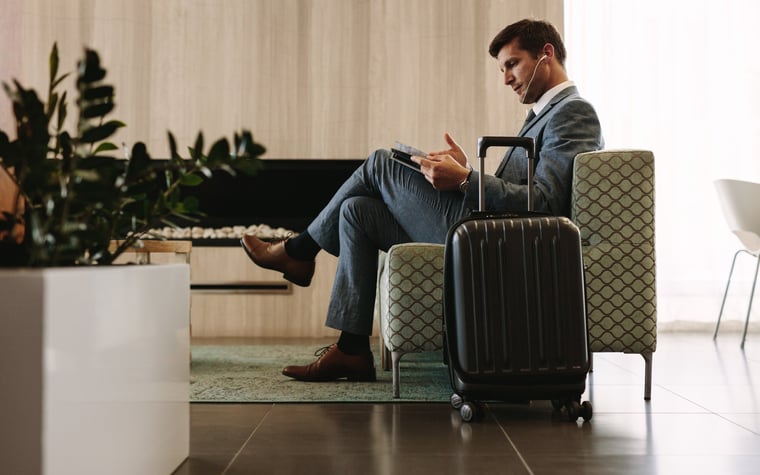 The timeless battle between free — and good.
---
Key points
Too many Platinum cardholders using lounges has caused crowding and lines in Centurion lounges.
In an effort to combat crowding, American Express is axing free guest passes for Platinum Cardholders — unless you can spend $75,000 a year on your card.
Additional cardholders still get complimentary lounge access, so this may be an option for couples.
---
By all accounts, the American Express Centurion lounges are some of the best in the world. 
But good luck checking them out for yourself. 
It's become very difficult to gain access to the Centurion lounges over the last year — though not for the reasons they used to be hard to access. Instead of an exclusivity problem, the Centurion network now has the opposite problem: crowds.
Discover: This card has one of the longest intro 0% interest periods around
More: Consolidate debt with one of these top-rated balance transfer credit cards
Platinum Card popularity = crowded lounges
If you've seen any social media posts from unhappy folks, then you already know it's become common to see long wait lists at Centurion lounges (and other lounges) in popular airports. Waits of up to an hour seem to be typical, with some lounges having even longer lines.
While the current travel boom is surely a factor, the bigger problem is likely the rampant popularity of The Platinum Card® from American Express. What has always been a well-regarded travel rewards card is now well on its way to becoming a "lifestyle" card — one that appeals to a very broad audience.
Of course, the crowding isn't just because a bunch of new cardholders are hitting the lounges. No, the problem stems from the fact that they're bringing their friends and family with them, for free. But that's all changing.
New cardholder guest restrictions
Starting Feb. 1, 2023, cardholders' free guest passes go the way of the hotel pillow mints. Instead, there will be a new fee for each guest, including children. Here's the exact wording from American Express:
"Effective February 1, 2023, Platinum Card Members, Business Platinum Card Members and Additional Platinum Card Members on the account will be charged a $50 fee for each guest (or $30 for children aged 2 through 17, with proof of age)."
If a $50 fee sounds high, it's not, at least not relative to other lounges. While some have slightly lower fees ($35 is about as low as I've seen), $50 is fairly on par. In fact, Capital One charges $65 for a day pass in its fledgling lounge network.
Spend $75,000 (or $175) for free guests
Depending on your wants and means, Centurion lounges may be worth that $50 a visit for your traveling companion (having traveled with lounge access and without, I would probably pay for access if the situation called for it). However, there's also a way you can get your free guest passes back.
And it will only cost you $75,000. 
Specifically, if you can manage to spend $75,000 on your card during the calendar year, you can get your two free guest passes back the following year. Here's how American Express puts it:
"To receive Complimentary Guest Access at these locations after January 31, 2023, the total eligible purchases on the Platinum Account must equal or exceed $75,000 between January 1, 2022 and December 31, 2022 and in each calendar year thereafter."
Of course, the flip side of spending $75,000? Paying off the balance. If you're one of the many for whom that is simply not an option, there's one more potential solution: authorized users.
For the (relatively) low fee of just $175, you can assign up to three authorized users — American Express terms this "Additional Cards" — for your Platinum account (each extra card has its own $175 fee). Additional cardholders get a few of the same perks as the main account holder, the most relevant of which is complimentary access to the Global Lounge Collection. (Terms apply.)
If you and your partner visit the lounges at least three times a year, that $175 additional card fee is worth the price. If not, well, then consider paying the $50 guest fee the once or twice a year you visit. Or, perhaps more ideally, make use of some of the other lounge networks included in your membership at which guest privileges still apply.
Top credit card wipes out interest until 2024
If you have credit card debt, transferring it to this top balance transfer card secures you a 0% intro APR for up to 21 months! Plus, you'll pay no annual fee. Those are just a few reasons why our experts rate this card as a top pick to help get control of your debt. Read our full review for free and apply in just 2 minutes.