Americans Spent This Much on Flights in 2022. Here's How to Save on Yours
Image source: Getty Images With the right strategy, you can shrink your costs. Key points…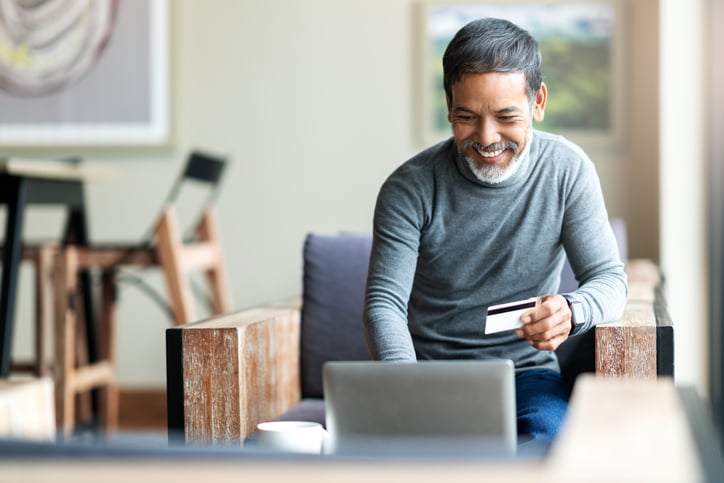 With the right strategy, you can shrink your costs.
---
Key points
The cost of air travel has risen through the years.
There are steps you can take to spend less on flights.
Book your tickets in advance (if you can), avoid peak travel times, and use the right travel rewards credit card.
---
There was a time when the concept of a discounted flight was a real possibility, and not just a joke. But these days, it's really difficult to travel by air without spending a small fortune.
Not only are airline prices up across the board, but the perks travelers once got to enjoy have been largely yanked away. Want to eat dinner on a five-hour evening flight? Be prepared to swipe your credit card or hand over a pile of cash to pay for it. Want to check a bag that's too large to fit into an overhead compartment? That'll cost you, too.
It's not surprising, then, to learn that Americans who have flown or plan to fly in 2022 have spent an average of $729.86, according to a recent report by Insuranks. The good news, though, is that there are steps you can take to spend less on air travel if that's something you have coming up. Here's how to trim your costs.
Discover: This card has one of the longest intro 0% interest periods around
More: Consolidate debt with one of these top-rated balance transfer credit cards
1. Book in advance
Some people will tell you that there are deals to be had on flights if you wait until the last minute to book. But going this route is a risk, as it could mean spending more on travel. A better bet? Book your flights in advance if your travel dates are set in stone. That way, you'll also have plenty of time to comparison-shop across airlines.
2. Travel at off-peak times
Thinking of flying home the Wednesday before Thanksgiving and returning that Sunday? You're pretty much guaranteed to pay extra. Avoiding peak travel periods could be your ticket to saving money on airfare, so do what you can to time your trips strategically.
These days, a lot of people have the option to do their jobs remotely. If that's the case for you, then you might, for example, consider flying out for Thanksgiving the Monday before and leaving the Monday or Tuesday after, all the while doing your job from another location.
3. Use the right credit card to book your travel
The right credit card could make it possible to rack up extra air miles in the course of your travels. That could lead to future free flights.
Your credit card might also make it possible to spend less on the peripheral costs associated with flying. If you have a travel rewards credit card, for example, you may be entitled to one free checked bag if you use that card to book your flight. That could easily amount to $25 to $40 worth of savings based on going rates.
Plus, you may get hungry on a flight, especially if it's a long one. Your travel rewards credit card might come with a discount on meals and other in-flight purchases, such as if you need to buy headphones for the in-flight movie.
There's no question that traveling by air is a costly prospect. And with the holiday travel boom coming up, we can anticipate an uptick in air travel costs during the last few weeks of the year. If you don't want to spend a fortune on your next flight, do your best to employ these tips. And if you don't have a travel rewards credit card, you may want to apply for one as soon as possible — especially if you'll be boarding a plane for the holidays.
Top credit card wipes out interest until 2024
If you have credit card debt, transferring it to this top balance transfer card secures you a 0% intro APR for up to 21 months! Plus, you'll pay no annual fee. Those are just a few reasons why our experts rate this card as a top pick to help get control of your debt. Read our full review for free and apply in just 2 minutes.