9 Best Laptop Bags of 2021
Staff, Courtesy of Briggs & Riley Whether you travel frequently, commute daily, or occasionally escape…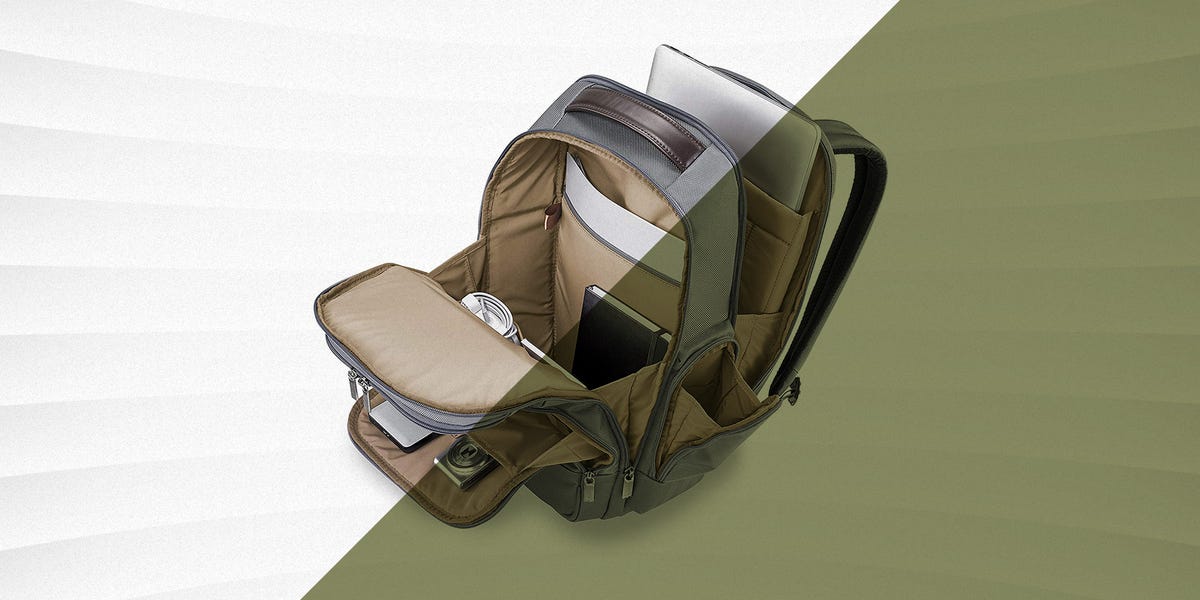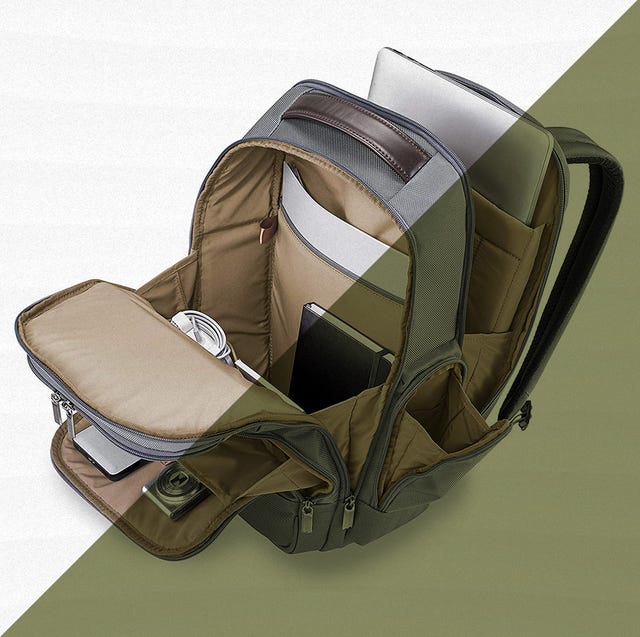 Staff, Courtesy of Briggs & Riley
Whether you travel frequently, commute daily, or occasionally escape to your local coffee shop to work, you know the challenges of safely carrying your delicate laptop. From hurriedly dropping it into a TSA security bin or trying to jam it into your shapeless messenger bag while running to meetings, traveling with a laptop is high risk. And the tiniest of bumps or dings can mean you'll need to part with your computer for a few days or more to send it in for repairs.
Fortunately, traveling with a laptop is commonplace nowadays, and nearly every company that makes backpacks and commuter bags takes into consideration the importance of the integrated laptop sleeve. Some bags have fixed and heavily padded laptop panels, while others have side zippers for easy access to your computer without the need to unpack everything else.
No matter how and why you travel with your laptop, and whether you're heading across the country or just downtown, these laptop bags are among the best in a very competitive market.
What to Consider
Think about how you'll use your laptop bag. Do you need a versatile backpack that's big enough to carry not just your laptop but also clothing and other necessities for a few days' worth of travel? Or will a smaller, more minimalist day bag made for commuting between home and work suffice?
How many pockets do you need? In addition to the laptop sleeve, some bags don't have much more than a main compartment and a few smaller pockets for your phone, keys, water bottle, and other items. And some open up or expand to reveal pockets for organizing everything from your toiletries to your tablet. No matter what you choose, make sure the bag's laptop sleeve can accommodate the dimensions of your laptop.
Also consider how much you want to spend. As a general rule, the more a bag costs the more likely it is to be made with quality materials and better construction. Budget bags are sometimes made with lesser-quality materials, so while they can still be good bags, they'll likely show wear and tear more quickly with extended heavy use. If you plan to put your bag through its daily paces, go with something more durable.
Finally, consider the bag's aesthetics: Do you want a professional-looking brief-case type backpack or more of an outdoor-focused bag you can take on camping trips? Our list includes both.
How We Selected
In addition to my own experience as a travel writer and gear tester, I weighed consumer reviews, market research, and thorough evaluation of price, features, materials, and overall value to come up with this list of bags. I considered only bags and backpacks with a significant number of very high reviews and included only those designed with compartments specifically for laptops. These are the nine I recommend.
Best Sustainable Laptop Bag
Cotopaxi Allpa 35L Del Dia
Key Specs
Weight: 3 lb., 5 oz

Capacity: 35 L

Laptop Size: Up to 16 in.

Measurements: 20 x 12 x 8 in.
These days it's not uncommon to find backpack brands that claim to use sustainable materials in their products. But Cotopaxi was one of the first to make genuinely sustainable bags. Every item in its Del Dia line is made from scrap materials that would otherwise end up in a landfill. The company is also a B-Corporation; it donates a percentage of products to fight poverty in developing nations and works only with factories dedicated to fair labor practices.
The Allpa Del Dia is made from 100 percent repurposed, water-resistant nylon and features a padded laptop sleeve and tuck-away shoulder straps that let you wear it like a backpack. But it also has a handle and full-length zipper that let you carry and open it like a suitcase.
Available in other size
Comes with packable rain cover
Vibrant colors may be too attention-grabbing for some buyers
Best Commuter Laptop Backpack
Herschel Little America Bag
Herschel
amazon.com
$99.99
Key Specs
Weight: 1.8 lb.

Capacity: 17 L

Laptop Size: Up to 15 in.

Measurements: 16.25 x 11 x 5.25 in.
The slim and compact Herschel backpack isn't just highly rated, it's also highly practical, especially for urban commuters trying to squeeze into crowded public transportation or cycle through heavy traffic. It has a padded, fleece-lined pouch for laptops up to 15 inches and mesh back padding to encourage airflow, helping to avoid those dreaded sweat spots if you're commuting to work on a warm day.
Ideal for tight city spaces
Best Minimalist Laptop Backpack
Thule Subterra Travel Pack
Key Specs
Weight: 3 lb., 8 oz.

Capacity: 40 L

Laptop Size: Up to 15 in.

Measurements: 21.7 x 13.8 x 8.3 in.
If you need to haul your work supplies and clothing for a short trip but don't want to deal with fancy features or open a dozen pockets to find what you need, consider the very straightforward Thule Subterra Travel Pack. Its simple design has a large central pocket with a mesh zipper, a removable padded laptop/tablet sleeve, and a smaller pocket for keys or your phone. It also has a long side strap if you'd rather sling it over your shoulder than wear it on your back.
Not many pockets/compartments
Not many pockets/compartments
Best for Work Travel
Briggs and Riley Cargo Backpack
Briggs and Riley
amazon.com
$359.00
Key Specs
Weight: 2.8 lb.

Capacity: 40 L

Laptop Size: Up to 15.6 in.

Measurements: 8 x 13.5 x 18 in.
Need a bag that can go from commuting to traveling to sitting on a desk in your next in-office meeting? Equal parts vintage aviator and modern Wall Street, the Briggs and Riley Cargo backpack is loaded with features. In addition to aesthetically pleasing elements like leather detailing, this backpack has heavily padded and lock-compatible tech pockets, USB and headphone pockets, and is made with nearly wear-proof materials. If you do happen to damage it, though, Briggs and Riley has a no-questions-asked lifetime guarantee.
Lots of features
Office-appropriate design
Best Carry-On Laptop Backpack
TropicFeel Shell
Key Specs
Weight: Varies

Capacity: 22, 30, 40 L

Laptop Size: Not listed

Measurements: 20 x 12 x 7.5 in. (22, 30L); 24 x 12 x 9 in. (40L)
TropicFeel is probably best known for its versatile (and colorful) travel shoes, but the Shell Backpack is also worth a look if you like going carry-on-only—and you also want that carry-on to be a backpack. The Shell can be customized according to your needs. Its best feature is the pull-out hanging clothing organizer, but additional accessories include a detachable toiletry bag, a tech pouch, and a camera cube. The clamshell-style zipper lets you easily access your laptop without having to unpack all your gear.
Feature-heavy
Pull-out clothing compartment
Expensive
Accessories cost extra
Best Oversize Laptop Backpack
Osprey Porter Travel Backpack
Key Specs
Weight: 3.3 lb.

Capacity: 46 L

Laptop Size: Not listed

Measurements: 21.5 x 14 x 9 in.
The Porter Travel Backpack may not be the most aesthetically pleasing laptop backpack, but at 46 liters, it's the perfect size for just barely squeaking by as a carry-on bag. Thanks to the double compression straps that help you squeeze every inch out of the storage space, you can pack it extremely full. The padded tech panel with a side-access zipper is an especially smart feature, allowing you to access your laptop without opening the rest of the bag.
Best Tech Laptop Backpack
Kroser Computer Backpack
Key Specs
Weight: 1.8 lb.

Capacity: 28 L

Laptop Size: Up to 17 in.

Measurements: 18.5 x 13.3 x 7.8 in.
If you don't leave the house without at least a laptop, a phone, and a tablet, check out the surprisingly affordable Kroser Computer backpack. Despite its rather average size, it fits a laptop up to 17 inches long and has several extra tech pockets for a tablet, headphones, a phone, and smaller items. But the best feature may be the external USB port so you can charge your tech on the go.
Doesn't come with a battery pack
Most Professional Looking
Samsonite Classic Leather Slim Backpack
Samsonite
amazon.com
$129.88
$112.98 (13% off)
Key Specs
Weight: 3.7 lb.

Capacity: 23.5 L

Laptop Size: Up to 14 in.

Measurements: 18.5 × 12 × 6.5 in.
The sleek and classically styled leather backpack from Samsonite is a bag that'll last you for decades—for both its style and its durable leather material. Like a good trench coat, it'll be appropriate to carry even when other style trends come and go. We especially like that the backpack has a separate padded laptop pocket, plus two additional slim zippered pockets for tablets, notebooks, and paperwork.
Style will never go out of fashion
Straps can be uncomfortable when packed full
Best Budget Laptop Bag
Dejaroo Canvas Travel Laptop Backpack
Dejaroo
amazon.com
$17.95
Key Specs
Weight: 13 oz.

Capacity: 11.5 L

Laptop Size: Up to 15 in.

Measurements: 11 x 16 x 4 in.
Too many low-cost backpacks look like the bulky school bags of yesteryear, but the Dejaroo Canvas Travel Laptop Backpack is surprisingly hip—and available for under $20. It looks like a tote bag but has adjustable backpack straps, a zipper top, and internal compartments for your laptop and phone. Because it isn't very deep, it works well for commuting—though it isn't waterproof and could slouch a little if it's mostly empty.
This content is created and maintained by a third party, and imported onto this page to help users provide their email addresses. You may be able to find more information about this and similar content at piano.io