5 Ways You Can Earn More Credit Card Rewards in 2023
Image source: Getty Images These tricks could help you earn points like a pro. Key…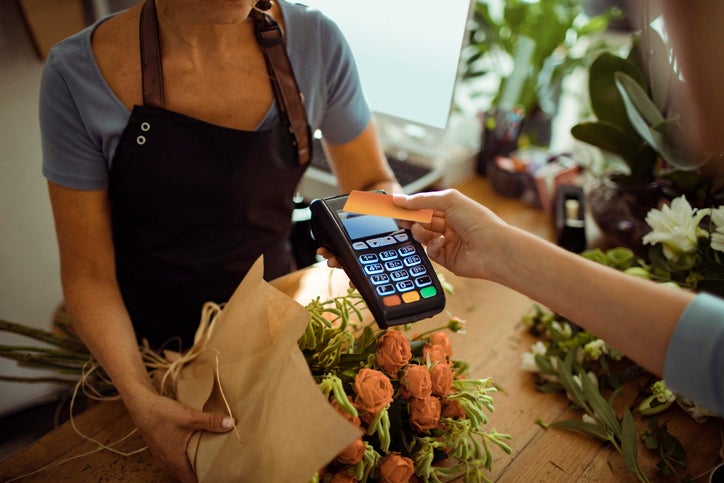 These tricks could help you earn points like a pro.
---
Key points
Maximizing your credit card rewards in 2023 might be as simple as using the right card for all your purchases.
If you don't already have more than one credit card, see whether a second one could help your point-earning capabilities.
Don't take on credit card debt in order to earn rewards, as this can prove costly.
---
Some people are obsessed with maximizing their credit card rewards and have all kinds of tricks that help them earn more. These include finding bonus earning categories, getting sign-up bonuses, and holding multiple cards. If you've ever wondered how friends are able to cover part (or all) their vacations with credit card rewards, check out our guide to earning more points in 2023.
1. Use the right credit card
If you're trying to maximize your credit card rewards, the most important thing you can do is use a card that matches your spending and lifestyle. For example, if you spend a lot of your income on groceries, look for a grocery credit card that pays higher returns on supermarket and other spending. If you travel a lot, a travel rewards credit card might pay more rewards on related spending and give extra perks such as travel insurance or airport lounge access.
The more you pay by credit card, the more points you can earn. Or to put it another way, you won't earn any rewards when you pay by debit card or cash. So use your credit card whenever you're in a situation where you won't pay a fee to do so.
Discover: This card has one of the longest intro 0% interest periods around
More: Consolidate debt with one of these top-rated balance transfer credit cards
2. Consider holding multiple cards
There are pros and cons to holding more than one credit card. If you're nervous about running up credit card debt, it's understandable that you might be reluctant to weigh your wallet down with plastic. However, if you're trying to earn lots of rewards, a second (or even third) card can make a huge difference.
It means you can combine, say, a card that pays good rates on everyday spending with one that pays extra rewards in set spending categories. You'll also have a backup card in case one gets lost or stolen. Applying for another credit card can also help you qualify for a sign-up bonus, which we'll get on to next.
3. Look for sign-up bonuses
Credit card issuers offer sign-up bonuses to attract new customers, and some of them can be extremely generous. You'll usually have to spend a certain amount of money within a certain timeframe (often three months). Some issuers limit the number of bonuses you can receive as well, so you might need to be strategic with your applications.
Just remember that the bigger the bonus, the more onerous the spending requirements. It's important to be realistic about what you might spend, as you don't want to wind up spending unnecessarily just to qualify for a bonus. Look at how much you normally spend and pick cards that roughly match your habits. If you're planning a big purchase, you might wait and use it to qualify for a better bonus.
If you're looking for bonus points, it's also worth paying attention to referral bonuses and other periodic spending bonuses. Sign-up bonuses are lucrative, but they aren't the only way to get extra rewards.
4. Improve your credit score
There are many advantages to having a good credit score, and one of them is that you'll qualify for credit cards with more competitive rewards and better perks. If you want to earn more rewards and your credit isn't already in excellent shape, look for ways you can improve your credit score. These include:
Pay all your bills on time: Late payments often get reported to the credit bureaus and can have a significant impact on your score.
Pay down credit card balances: The second-biggest factor when calculating your credit score is something called a credit utilization ratio. This is essentially the total balance you carry divided by the available credit on your cards.
Check for errors on your report: It's worth checking your credit report once a year so you know where you stand. It also means you can spot fraud or any errors and get them corrected.
We talked about applying for a new credit card above. Be aware that this will ding your score slightly as the issuer will carry out a hard credit check. Getting a new card may also decrease your average credit length, which could also have an impact. On the other hand, a new card could boost your total available credit and so improve your credit utilization ratio.
5. Use your points wisely
Maximizing the rewards you earn is only one side of the coin. If you earn points or miles rather than cash back, the other side is working out how best to redeem them. For example, you might be able to get more value per point by using travel rewards toward a more expensive trip. Look to see if you can get a better deal by redeeming through your credit card's travel portal or transferring your points to an airline or hotel partner. What's important is to actively think about how you can get the most value per point.
Bottom line
A large part of maximizing your credit card rewards is using the right card for the right purchase, and always using your card if there's no fee involved. One note of caution: It can be easy to spend more than you normally would when you're chasing credit card rewards, but this can damage your finances. Don't use sign-up bonuses or high rewards to justify spending you can't afford.
To get the most out of credit card rewards, you'll need to be able to pay your balance down at the end of each month. If you can't do this, the interest costs will almost certainly be more than anything you gain in rewards or benefits. But if you can pay down your balance, you'll be able to save cash back or points toward your next vacation through spending you would have made anyway.
Top credit card wipes out interest until 2024
If you have credit card debt, transferring it to this top balance transfer card secures you a 0% intro APR for up to 21 months! Plus, you'll pay no annual fee. Those are just a few reasons why our experts rate this card as a top pick to help get control of your debt. Read our full review for free and apply in just 2 minutes.