5 Things to Know About the Chase Sapphire Reserve Travel Credit
One of the top travel credit cards on the market, the Chase Sapphire Reserve®, offers…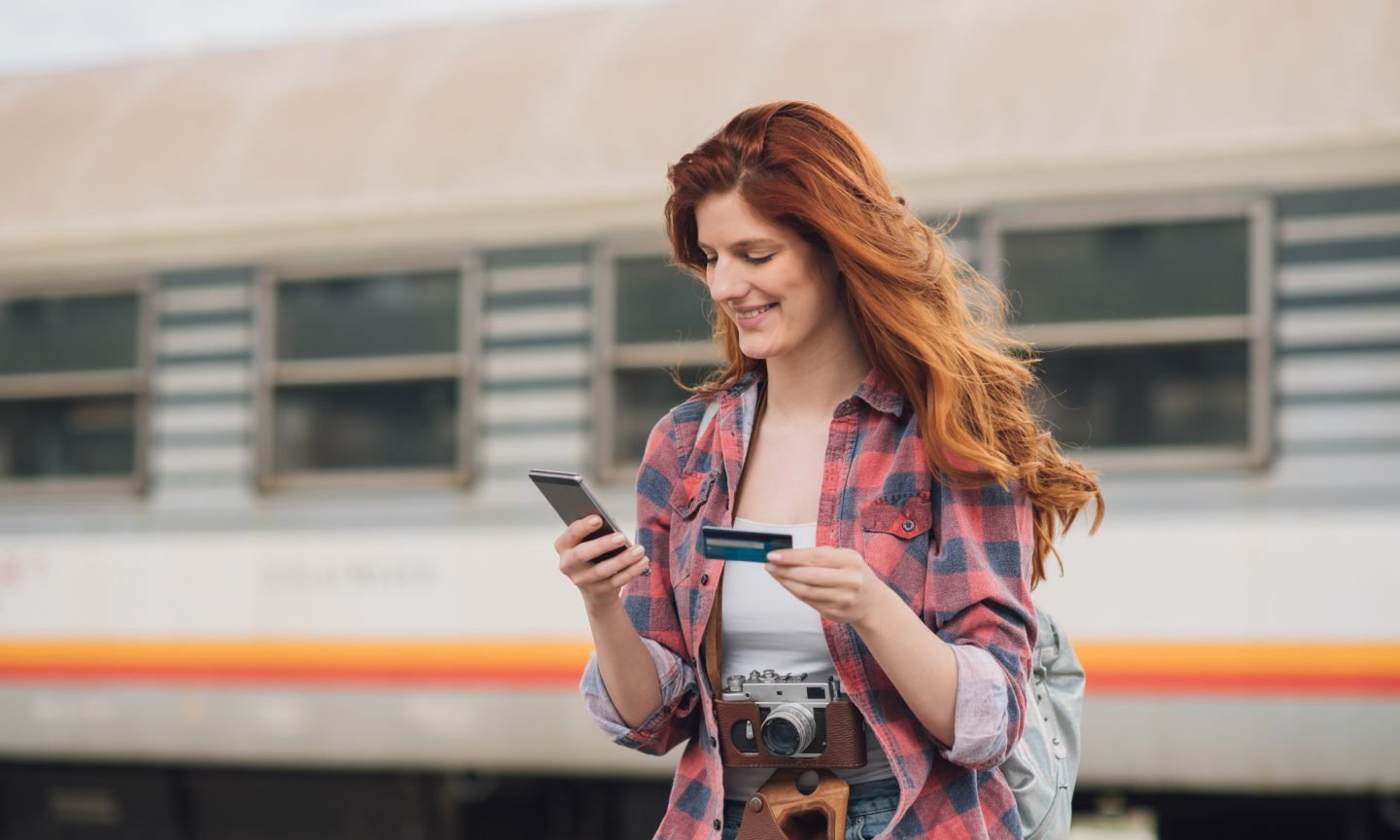 One of the top travel credit cards on the market, the Chase Sapphire Reserve®, offers a suite of benefits for the savvy traveler. Along with a Priority Pass membership, trip delay reimbursement and access to the Chase Ultimate Rewards® program, this card also gives you an extremely generous $300 travel credit. Getting the Chase Sapphire Reserve® travel credit is easy — as long as you're purchasing the right things.
Fortunately for cardholders, Chase makes this credit simple. Here's a look at what it is, how it works, plus how to use the Chase Sapphire Reserve® $300 annual travel credit.
What you need to know
1. What the
Chase Sapphire Reserve®
travel credit is
The Chase Sapphire Reserve® offers a travel credit each year as one of its main perks. Since you get it every year, the $300 goes a long way toward cutting down the card's $550 annual fee. Whether you were a traveler prior to the COVID-19 pandemic or not, Chase has acted quickly to adapt its credit for those stuck at home. Through Dec. 31, 2021, the credit can also be applied for gas and grocery store purchases in addition to travel. Regardless of how you use it, the travel credit is a great addition to the card.
2. How it works
Often, the various travel credits offered by credit cards have pretty strict limitations. Some, like the American Express airline fee credit, require use on a specific airline and are valid only for certain purchases.
For Chase cardholders, there's nothing specific you'll have to do in order to redeem your travel credit. Simply charge a eligible purchases to your card and wait to be reimbursed. And they don't have to be charged all at once — you can have several small transactions and Chase will refund each one up to your annual $300 limit.
3. What Chase considers travel
Chase has a very broad definition when it comes to travel. This works in favor of its members — you'll almost certainly be able to use the credit each year.
Here's a list of all the things Chase officially recognizes as travel:
Public transit, including trains, buses, taxis, limousines, ferries, toll bridges and highways.

Parking lots and garages.
4. How Chase defines grocery and gas
Since the travel credit is valid for both grocery store and gas station purchases through the end of December 2021, you'll want to make sure you're swiping your card at eligible locations.
Below is the list for grocery purchases. Notably, warehouse clubs like Costco are not included.
Merchants that offer a full-service grocery line of merchandise.
Chase defines gas stations as merchants who sell automotive gasoline that can be paid for either at the pump or inside the station. This means that stations at marinas and truck stops likely won't qualify for the credit because their primary function isn't to sell gas for cars.
5. When the travel credit resets
When your travel credit resets depends on when you applied for the card. For those who applied for the Chase Sapphire Reserve® before May 21, 2017, the credit is tied to the calendar year, which means it will reset each year at the start of January.
For everyone else, the credit is linked to your cardmember anniversary. This means that the credit will reset every 12 months on the first statement date after the account open date anniversary. If you're not sure when you opened your card, you can always call the number on the back to check with a representative.
The
Chase Sapphire Reserve®
travel credit is easy to use
The Chase Sapphire Reserve® travel credit is one of the simplest around. With automatic reimbursement and a generous definition of travel — as well as the inclusion of grocery stores and gas stations through the end of 2021 — Chase has created an easy-to-use and valuable addition to its most premium credit card.
How to Maximize Your Rewards
You want a travel credit card that prioritizes what's important to you. Here are our picks for the best travel credit cards of 2021, including those best for: