5 Credit Card Tips to Save on Holiday Flights
Image source: Getty Images Your credit card could help cut those holiday travel costs. Key…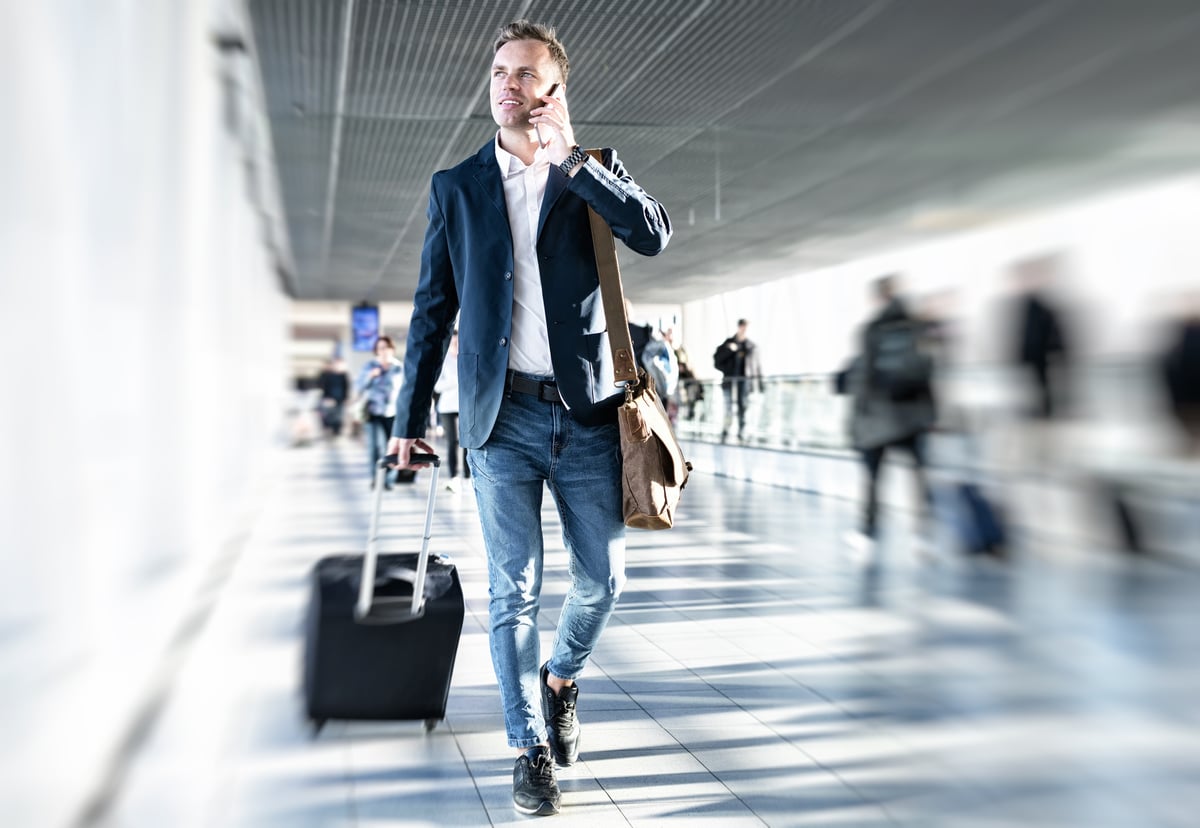 Your credit card could help cut those holiday travel costs.
---
Key points
Holiday flights are much more expensive this year.
If you have any credit card rewards, you could put them toward your airfare to save money.
A 0% intro APR card is worth getting if you'll need to pay off flight costs over time.
---
It's shaping up to be an expensive holiday season for travelers. According to travel booking group Hopper, Thanksgiving airfare is costing 25% more than it did last year, on average. Average airfare prices around the Christmas holiday are expected to be 55% more expensive than a year ago.
Nobody wants to spend their entire holiday budget on airfare, but there are some ways to use credit card perks to spend less. Here are credit card tips to consider so you can save on your holiday flights.
1. Redeem miles for your airfare
When cash prices are high, that's normally the best time to book your ticket using miles. There are a couple of ways you can do this with credit card miles, depending on the exact card you have.
Discover: This card has one of the longest intro 0% interest periods around
More: Consolidate debt with one of these top-rated balance transfer credit cards
Airline credit cards earn miles with the airline that issued them. For example, if you have one of the Delta Air Lines credit cards, you can use the miles you've earned to book a flight with Delta.
There are also travel credit cards with transferable rewards. These let you send your rewards to any airline in that credit card's rewards program. For example, if United Airlines and Southwest Airlines are part of your card's rewards program, you could transfer your rewards to either one of those airlines and use them to book a flight with miles.
2. Put your rewards toward a cash ticket
Maybe you don't have any miles you can use with an airline. If you have any other rewards credit cards, you can most likely still use the rewards you've earned to save some money on your flight costs.
Let's say you have a card that earns rewards points. Many card issuers will let you redeem points toward cash travel purchases. However, before you do this, check how much value you'll be getting. It should be at least $0.01 per point, meaning 10,000 points would save you $100. If you're going to get less, it's probably not a good way to redeem your points.
You can do almost the same thing if you have a cash back card. After you book your ticket, use your cash back as a statement credit to cover as much of the flight as possible.
3. Use a 0% APR credit card if you need to pay off tickets over time
It's best to pay off your holiday flights in full by the time your credit card payment is due. But if you want to travel, and tickets aren't quite in your price range, another option is a 0% APR card. This type of credit card has a 0% APR on purchases for an introductory time period, such as 12 or 15 months.
If you ever need to pay off a balance over time, whether it's for a holiday flight or any other reason, then 0% APR credit cards are the way to go. You'll be able to pay off your balance while avoiding interest charges for the intro period. However, the standard APR applies after the intro period ends, so make sure you pay off the balance before then.
4. Book with Capital One Travel for price drop protection
Capital One made some big upgrades to its online travel portal this year. One of the features this portal offers is price drop protection. If you search for travel and Capital One recommends booking a specific flight immediately, then price drop protection will apply to that purchase. To know if a flight qualifies, look for the phrase "You should book now" on the flight listing.
When you book a flight with price drop protection, Capital One monitors the price for a set time period. If it drops, you'll be refunded up to a coverage maximum.
5. Use an airline credit card for free checked baggage
"Travel light" is wonderful advice, but it's not always doable, especially around the holidays. If you're bringing along gifts for family or friends, a carry-on and a personal item might not be enough.
With most airlines, checked luggage costs extra. Fortunately, many popular airline credit cards include a free checked luggage benefit. If you're going to check a bag and it would otherwise cost $35 per flight segment, that will save you $70 on a round trip.
Since holiday flights are so expensive, check all the benefits your credit cards offer to see how they can save you money. It could also be worthwhile to open a new credit card if it has travel benefits you can use. Any money you save on flights is more that you can spend on gifts and enjoying the holidays with your loved ones.
Top credit card wipes out interest until 2024
If you have credit card debt, transferring it to this top balance transfer card secures you a 0% intro APR for up to 21 months! Plus, you'll pay no annual fee. Those are just a few reasons why our experts rate this card as a top pick to help get control of your debt. Read our full review for free and apply in just 2 minutes.