4 Ways to Make the Most of Your Credit Card Rewards
Here's how to ensure you rack up the most rewards possible. Credit cards make shopping…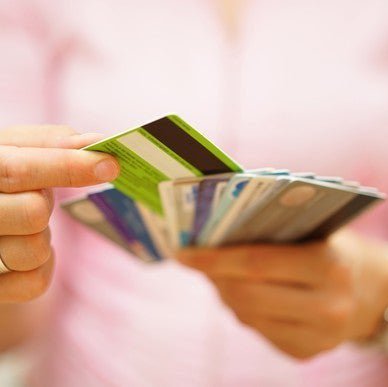 Here's how to ensure you rack up the most rewards possible.
Credit cards make shopping more convenient, but let's be real — the primary benefit of using credit cards is to rack up rewards on things you're already buying. And a few strategic moves on your part could help you make the most of those rewards. Start with these for maximum success.
1. Choose the right cards in the first place
Your specific lifestyle should dictate what credit cards you apply for. If you travel a lot, for example, it could pay to get a travel rewards card, where you rack up points for hotel stays and miles for free flights. On the other hand, if you tend to stay close to home, a travel rewards card probably isn't the best fit. Instead, you may want to focus on a card that offers generous rewards for things like groceries and gas.
2. Pay attention to revolving bonus categories
Some credit cards have revolving quarterly bonus reward categories. You might get extra cash back on department store purchases one quarter, bonus cash back for movie theater and theme park visits in another, and so forth. Take a look at all your cards, see what their bonus categories look like, and put together a calendar that maps out when it pays to use each card in your collection. That way, you can capitalize on those added rewards.
3. Time your applications to snag sign-up bonuses
Some credit cards offer sign-up bonuses. These pay you a certain amount of cash back or miles/points if you spend a specific amount of money shortly after opening your card. For example, you may get $150 cash back for spending $1,000 within three months of opening a new card. Or, you may get more cash back — say, $500 — with a higher spending threshold — say, $3,000.
The problem with sign-up bonuses is they could tempt you to buy things you don't need just to snag your cash back. A better bet, therefore, is to time when you sign up for those cards so you won't struggle to hit the spending thresholds.
For example, if you're renovating your kitchen in May and will swipe lots at the hardware store, you may want to get a card with a sign-up bonus in late April. That planned renovation will likely make it easy to spend what you need to snag your bonus. Similarly, if you usually take a vacation in August, getting a card with a sign-up bonus immediately before could be a smart move.
4. Pay attention to reward expiration dates
Some credit card rewards never expire, but others do, and if you don't use them in time, you'll lose them. Go through your credit cards, see which ones come with expiring rewards, and then put reminders on your calendar so you don't give them up needlessly.
Credit card rewards are a wonderful thing, so try to get as many of them as you can. A little planning on your part could put more money back in your pocket.