4 Ways for Couples to Maximize Their Credit Card Rewards
It's simple, easy, and even fun to team up with your partner and earn more…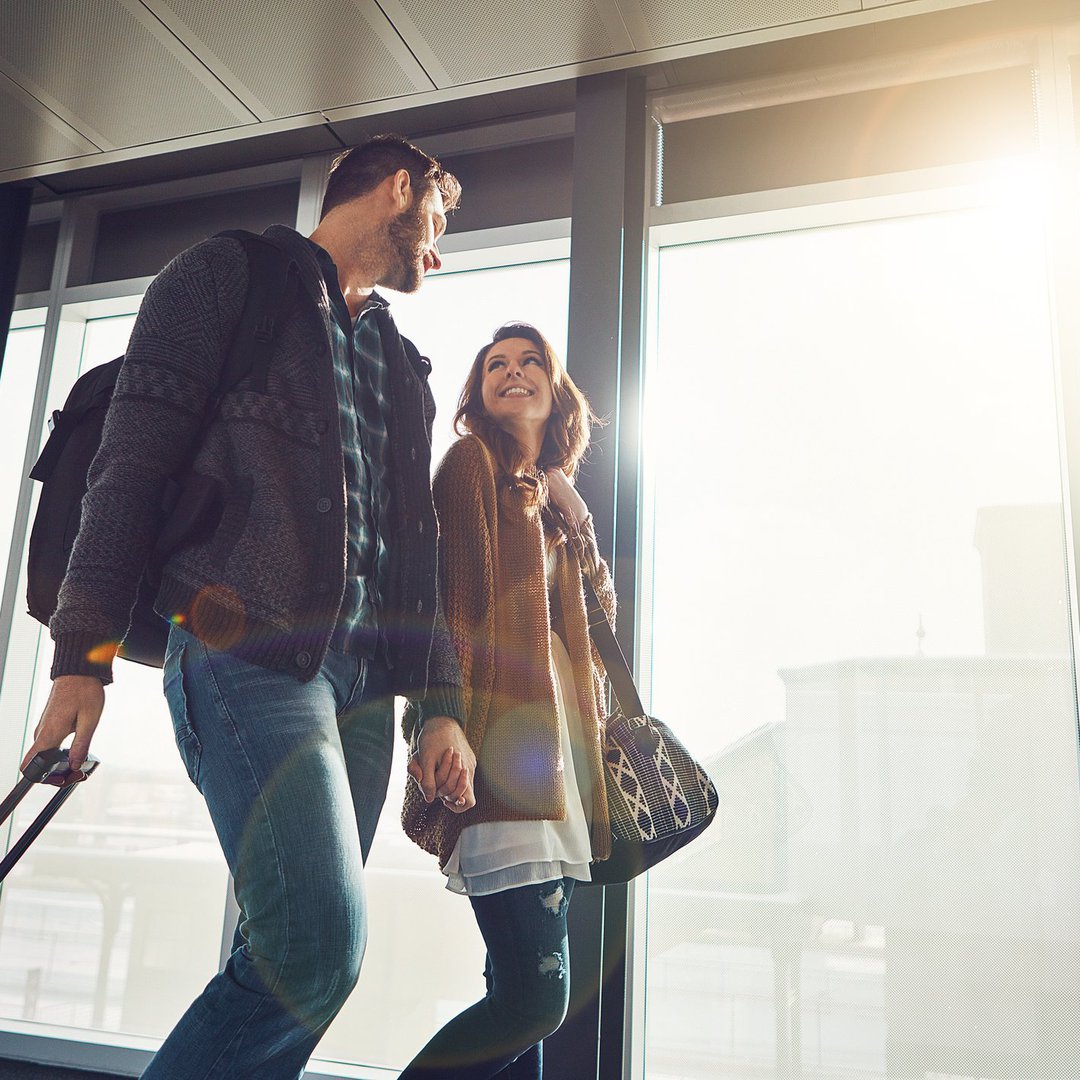 It's simple, easy, and even fun to team up with your partner and earn more back using rewards credit cards.
Earning credit card rewards is often done alone, but it doesn't have to be. Couples who work together can benefit quite a bit, potentially even doubling their total credit card rewards.
This is often referred to as earning rewards in two-player mode, and some of the strategies can be different from those you'd follow alone. Here are some tips to help you and your partner get the most value from your credit cards.
1. Decide which type of credit card rewards to earn
There are two popular types of credit card rewards to choose from: Cash back and travel rewards.
Cash back is the simpler option. You and your partner will be able to put together any combination of cash back credit cards that you want. It doesn't matter if one of you uses a Chase card and the other uses American Express, because cash back is the same no matter which card earns it.
Travel rewards are more complicated, but they can also be worthwhile if you travel often. The key to maximizing travel rewards as a couple is to decide on a rewards program. The travel credit cards from American Express, Chase, Citi, as well as those from individual airlines and hotels, all have their own ways to redeem points.
It makes the most sense, at least in the beginning, to focus on one travel rewards program. That way, you're won't have to mix and match different types of points that don't work together.
2. Get the same credit cards to combine sign-up bonuses
One huge benefit of earning rewards as a couple is that you can double your sign-up bonuses. Whenever you find a bonus that you like, you can apply for the card, and then your partner can apply for it too.
What about credit cards with annual fees? First, you should see if the value of the bonus is greater than the annual fee. It usually will be, in which case it's still a good idea for both of you to get the card. Once the second year's annual fee is coming up, one (or both) of you can either downgrade the card to a no-annual-fee alternative or cancel it.
If there's a card you'd both benefit from that charges an annual fee, your best bet is for one of you to keep it and add the other as an authorized user. Depending on the card, this could either be free or carry an authorized user fee, which will still likely be much less than the annual fee.
3. Use referral links when opening new cards
Most credit cards give you a bonus each time you refer a new cardholder. This is typically done via referral links. You send your unique referral link to someone you know and they use that link to fill out the card application. If they're approved, you get extra rewards.
It's good to know about credit card referral bonuses, because they're an easy way to earn more points or cash back. They're also especially beneficial for couples. Any time one of you is getting a card that the other partner already has, use a referral link to get the most value out of that credit card application.
4. Have both partners carry cards that fit their spending
Bonus categories are a common perk among the best rewards credit cards. You can find rewards cards that earn more back on groceries, gas, dining, and many other popular spending categories.
If you and your partner have different habits, you should each carry credit cards based on your spending. For example, if you travel for work, you could use a card that earns more on flights and hotels. If your partner handles the food shopping, they could carry a grocery credit card.
Your couple's credit card rewards plan
These tips should help get you and your partner started on earning more credit card rewards together. From there, it's about deciding which credit cards to use and what strategies work best for you both.
You might find that one of you is much more interested in rewards than the other and does most of the planning. Or, you could learn that you both enjoy looking for credit cards and mapping out bonus opportunities, in which case you'll have a fun new hobby to share.