26 best travel accessories you should have in your carry-on
If you're like us, you spend the better part of the year dreaming about all…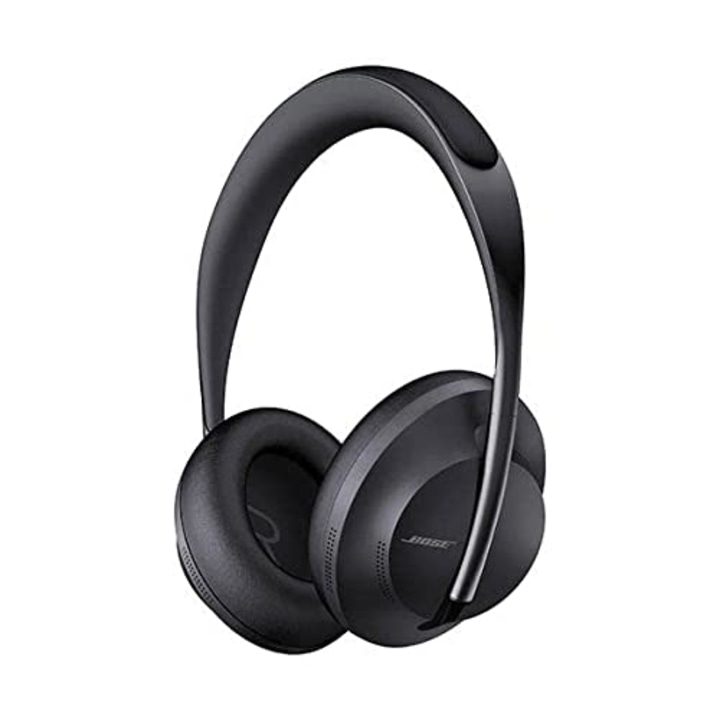 If you're like us, you spend the better part of the year dreaming about all the travel you will do. But whether this is the year you're finally going to take that southeast Asia adventure, or "White Lotus" inspired you to book a Sicily trip, or you're all about the weekend getaway to that cozy cabin upstate, you'd better make sure that along with the hotel stays and restaurant reservations you've got the right travel accessories.
From the toiletry bags that will help you stay organized to the best face cleanser to wash off the plane grime to the neck pillow that will make that 12-hour flight fly by, these 26 must-have travel accessories will make your travel easier, more comfortable and less stressful.
How we chose the best travel accessories
We looked to TikTok travel influencers, bloggers and other frequent jetsetters for our top picks. We also tapped Misty Belles, Vice President of Global PR at Virtuoso, a travel agency, to get her take on what to look for in travel accessories. In addition, we scoured online reviews and tried out quite a few products ourselves to develop this list of travel accessory must-haves. Click on a product category below to learn more, or keep scrolling to see all of our travel picks and FAQs.
Travel accessories for long flights | Travel bags and backpacks | Travel organizers | Health & wellness travel accessories | Miscellaneous travel accessories | FAQs
Best travel accessories for long flights
It's pricey, but with a 20-hour battery life and 10 different noise-reduction levels, Bose's Noise-Cancelling Headphones will get you almost anywhere you need to go while softening every type of background noise available.
Shoes are not the most comfortable things on long flights, but going in socks can be questionable. Enter FitKicks, lightweight slipper-like shoes with rubber soles. Stash these in your carry-on and swap them out for a long flight. They also work great as slippers in a hotel room and can easily be put in the washer or washed in a hotel sink.
Made of compressible, high-density memory foam to help with its 360-degree natural ergonomic neck support, this comfy neck pillow is also one of the most stylish on the market. Its best feature, however, may be that you can remove the cover for washing.
Whether taking one long flight or multiple flights in 24 hours, these single-use sanitizing wipes are a must-have for disinfecting items. They also work great when it comes to cleaning messy hands after you attempt to eat that hastily-packed sandwich.
Lightweight and easy to pack, we love this travel pillow's softness. It also provides excellent shoulder and neck support on long flights and is machine-washable. Just ask Shop TODAY associate editor Fran Sales, who took this pillow for a spin on her five-hour flight back from Utah to New York City — and who had to wait another five hours in the late night hours because that flight was delayed.
"I new I needed to get some shut-eye at the airport if I were to be functional after getting of the red eye. Luckily it did indeed support my neck so well that I fell asleep completely for a few blissful hours before boarding," she reports.
Getting a night of good sleep, whether a nap on a plane or a whole night in a new hotel room, can be a challenge. The Ostrich Pillow eye mask makes it a bit easier. It adapts to your face while blocking out all light. Go ahead and sleep deeply.
Best travel bags and backpacks
"For shorter trips, I can't stress enough the value of packing carry-on exclusively when you can," says Belles of Global PR at Virtuoso, a travel agency.
"It will save you money if you don't have airline status that allows for free bags. It will speed you through your arrival airport so that you're first in a cab or Uber while others are crowded around a baggage carousel," Belles explains, adding, "Most importantly, it ensures that your belongings arrive with you. Even if you end up needing to gate-check your carry-on, it's still worth it."
We found these picks to complement your carry-on luggage — so you can avoid baggage claim.
Hand sanitizer, wipes, phone, hotel card—stash them all in an easily accessible spot thanks to the TikTok-famed Everywhere Belt Bag, a Shop TODAY favorite (that's often sold out!). The only thing it can't do is hold your water bottle.
Afraid it'll sell out? Lululemon also sells a fleece version of the Everywhere Bag, or you can go for this Amazon No. 1 bestseller in the retailer's Fashion Waist Packs category.
Cotopaxi Nido Accessory Bag
We love how versatile this drop bag from Cotopaxi is. The bag, which has an average rating of five stars, is sturdy and stylish and sports three inside compartments; you can use it to keep a small set of toiletries organized or store many of your tech essentials.
We love a bag with a lifetime warranty, and the Osprey Farpoint offers that plus is roomy enough to hold all your essential carry-on gear. It's sturdy but lightweight enough to use as a day pack when you reach your destination.
Another solid travel backpack with a different aesthetic, we've recommended the Dagne Dover Dakota backpack before, not just for its style, but also because it's designed to slide snugly onto your carry-on's handle.
Its material is soft but water-resistant, and it doesn't lack for compartments, which include a pocket for your phone, a padded laptop compartment and a laptop sleeve.
Best travel organizers
For a week or less of travel, this lightweight hanging toiletry bag is an excellent, inexpensive and compact way to keep your stuff organized, thanks in no small part to its slightly see-through mesh pockets. Plus, it's made of water-resistant material and comes with a shatter-proof mirror for maximum portability.
Dagne Dover Mila Toiletry Case
If you don't love the look of a hanging toiletry bag, this stylish toiletry case from Dagne Dover may be the one for you. It's designed to sit pretty on a hotel bathroom sink — or even your dresser at home. Available in two sizes and several colors, it's not the most spacious option, but it has plenty of storage options: Removable dividers, a clip for hair ties and a zippered pocket for smaller items will keep all your toiletries organized.
Away The Insider Packing Cubes
Even if you don't have an Away suitcase, these packing cubes from the cult-favorite suitcase brand are a useful travel accessory. Available in sets of four and six in a variety of shades, the cubes compress to save space, while their mesh panel makes it easy to find what you need.
"Packing cubes help organize it all. If the accommodations will be limited in size, such as with a cruise, cubes are packed on a per-day basis, so that I can easily begin repacking when items are no longer needed," says Belles. "Otherwise, I organize the cubes by type: slacks, blouses/sweaters, active/athletic wear, etc., and layer them by the day they're needed."
Away ​​The Hanging Toiletry Bag
Also from Away, this hanging toiletry bag is waterproof, has three mesh pockets that provide easy storage, and a clear removable pouch for those prone to spilling liquid items. There's also an external pocket that's convenient for high-use items like hair ties. But remember that you may need something bigger for more than a week of travel.
While these aren't as stylish as some of the other packing cubes on the market, they're solidly built, and their mesh design means you can see what's in them. Plus, they hold a week's worth of clothing and keep them organized.
We'd like to be those people that leave almost all our tech at home, but we're never going to be. What we can do, however, is share the best way we've found to keep tech organized while traveling. Available in several sizes, the Bevegekos Tech Organizer Travel Case makes it easy to stash and find your phone charger, headphone charger and other miscellaneous tech items.
Best travel health and wellness accessories
Raise your hand if you've ever been three days away from a much-anticipated vacation — when suddenly you strain a muscle. This portable USB-powered heating pad is a must-have for those prone to muscle strains. It takes up some space in your bag, but it's easy to use and relieves pains quickly.
This all-vegan, phthalate- and paraben-free toner from Fleur & Bee is great for travel, especially when flying on a plane. It can go right in your carry-on bag and, thanks to soothing rosewater and hydrating glycerin, helps to refresh and hydrate skin that can become dry from traveling.
Did you know that traditional liquid body washes are 70 to 90 percent water? Not this travel-friendly cleanser. The Bawdy Wash is a powder-to-lather, water-activated soap that's lightweight for travel, and because it's not liquid, you won't have to worry about potentially violating TSA regulations. Plus, it may just leave your skin so soft you'll be reaching for it all the time, not just when you travel.
We're big fans of the Quai brand of shampoos for ourselves and our dogs, and this specialty-formulated detox shampoo from the brand, now in a portable 3-ounce version, doesn't disappoint. (In fact, one Shop TODAY editorial assistant wrote a glowing review about it.) The shampoo is a must-have after a day on trains, planes, and automobiles. It cleanses dirt, oil and product buildup while helping to strengthen your hair.
In our opinion, you can never pack too many hand sanitizers. They're essential for disinfecting the areas around you, beneficial for washing hands when there is no sink in sight and can even be used in a pinch to get stains out of clothing. But while some hand sanitizers can be harsh on your skin and other surfaces, this organic spray from Dr. Bronner's is gentle and smells delicious.
We've long been obsessed with the OSEA line of environmentally conscious beauty products, and the brand's Vagus Nerve pillow mist is a lovely way to wind down a day of travel (or a stressful day of work at home). Spray the soothing, delicious-smelling mist on your pillow before settling down for the night and getting ready for a good night's sleep.
Best miscellaneous travel accessories
Say goodbye to having to buy travel-sized toiletries. This Travel Dispenser Bottle lets you refill four pouches with the shampoo, soap and other beauty and wellness essentials of your choice. Simple to use, you simply rotate the bottle to choose which liquid you're picking — and it's TSA-compliant.
If you're anything like us, you're familiar with the sense of panic that sets in three days before an international trip — when all of a sudden, you remember you need a travel adapter, realize you're not sure which type you need, and can't recall where you stashed any of yours the last time you traveled overseas.
While we can't help you find yours, we love the Epicka Universal Travel Adapter and highly recommend it. It has four plug types that will work in most countries, as well as USB ports. Go ahead and buy at least two.
Admittedly, we've been a bit skeptical of AirTags, which are designed to be put in your luggage, so if the luggage gets lost, you can track it.
OK, say we can tell the airline where it is: Are they going to retrieve it for us? While we still don't know the answer to that after watching a particular airline meltdown over the holidays, we think it can't hurt to at least know where your luggage is.
If you have young kids, chances are you are planning to do laundry on your trip somehow. For some, it means only renting a vacation rental with a washer and dryer. For others, it's the good old-fashioned wash-it-in-the-hotel-sink trick.
Whatever your method, lightweight laundry detergent sheets make it a snap to do laundry anywhere. They're easy to pack, and these ones from Clearalif dissolve fast and work wonders on getting out food stains.
Questions about packing travel essentials, answered
What is the most useful item for traveling?
While it can be nearly impossible say to classify items based on their importance as it depends on your purpose for traveling, a checklist for packing before you leave home, and again when you're preparing to return home, is incredibly useful for not forgetting anything.
"The most useful item for me is a packing plan, most typically done on a spreadsheet, so that the days and the items needed for each day can be separated out," says Belles. "When I travel for work, it tends to be longer trips of a week or more, and sometimes to different climates. There are typically day looks that are more business-like and evening events that can be anything from nice dinners to cocktails receptions or galas. Having a packing plan is absolutely mandatory to ensure I have what I need without overpacking."
What items do people most often forget to pack when traveling?
"Funny enough, it's the little things you use every single day that are often the most overlooked: toothbrush/toothpaste, deodorant, underwear," says Belles, adding, "The toiletries are easily replaced, and most hotels can provide you with enough to get by."
How to make packing and traveling easier?
"Packing doesn't have to be onerous, but it is typically [everyone's] least favorite part of traveling. Remember, you don't have to bring it all with you," says Belles. "Allow for the opportunity to find new things that you might love even more than your tried-and-true. Then you'll have room to bring home what you buy, if you haven't stuffed your bag to the gills to begin with."
A few other tips include the following: Start packing at least two days prior to your trip, pack light, save on copies of essential documents such as your passport on your phone, and don't forget to leave some extra space in your suitcase for souvenirs.
"As for improving your overall traveling experience, there are a few services that are worth the investment: Get a subscription to Clear to facilitate getting through airport security and secure an interview for Global Entry," says Belles. "Both will save you time and aggravation."
Meet our expert
Misty Belles is the Vice President of Global PR for Virtuoso Travel.